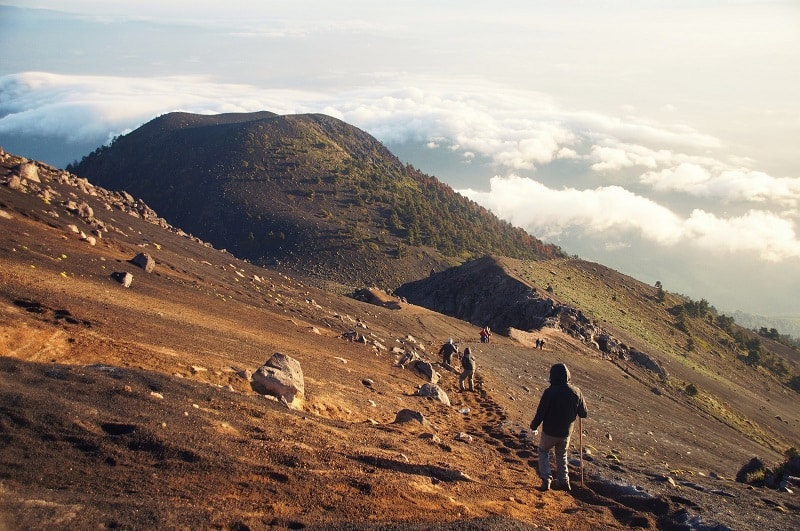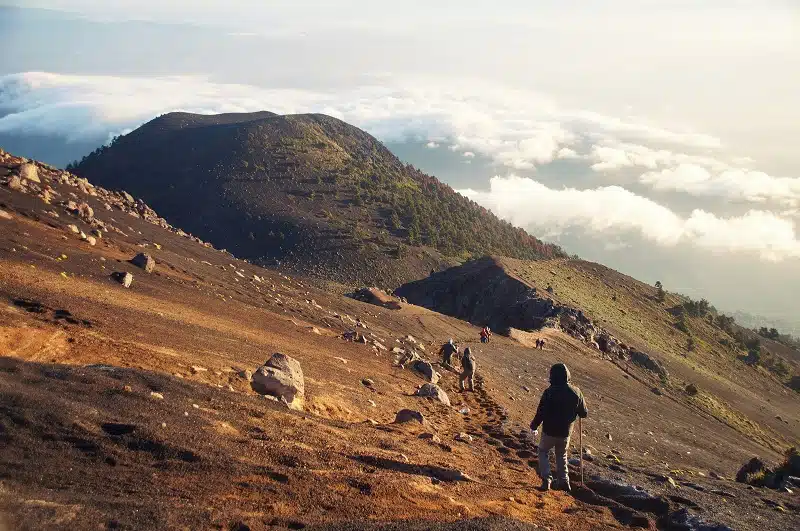 Acatenango is a twin peaked volcano that forms part of the Central American Volcanic Arc as it tracks north to south along the Pacific coast of Guatemala.
The higher of the two peaks, Pico Mayor, tops out at just under 4,000 metres while Yepocapa is a little under 3800 metres (around the 13,000 feet mark in old money).
As well as its own two peaks, Acatenango is joined to nearby Fuego Volcano (also just under 3800 metres) and, together, the two volcano complexes are known as La Horqueta.
While Acatenango hasn't erupted since the early 1970s, Fuego Volcano is still very much active and spews out molten lava and ash on a regular basis. The picture below is of Fuego volcano, taken from Acatenango.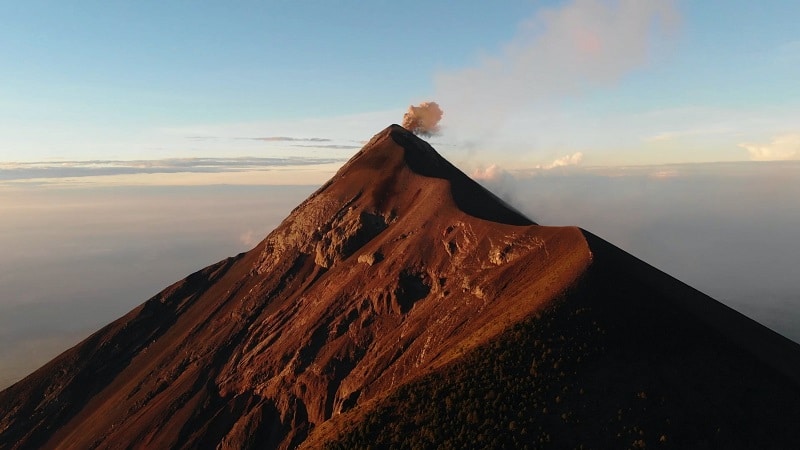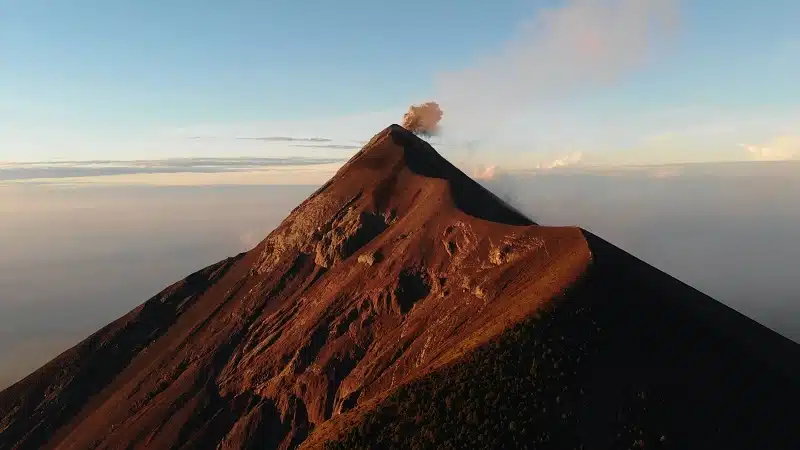 Although the two volcanoes are joined to each other, Acatenango is sufficiently distant to make it an attractive and popular trekking option for anyone (a) wanting to trek up a spectacular volcano and (b) witness the live show on Fuego Volcano from a superb vantage point.
Being just a short drive from the beautiful, colonial town of Antigua, perhaps Guatemala's number one tourist destination, arranging a trek up Acatenango is logistically straightforward, although only recommended during the dry season.
Due to its sheer scale and limited road access, trekking to the top of Acatenango does require a modicum of fitness and is an overnight expedition.
Participants will be collected bright and early from their hotel in Antigua and transferred by road to the small Mayan village of Soledad, the starting point of the trail.
A full day's trek takes in some 1500 metres of vertical ascent and ends at Camp where tents, sleeping pads and bags as well as a hot dinner are provided. Don't worry, all you need to do is sit back and enjoy the views of Fuego!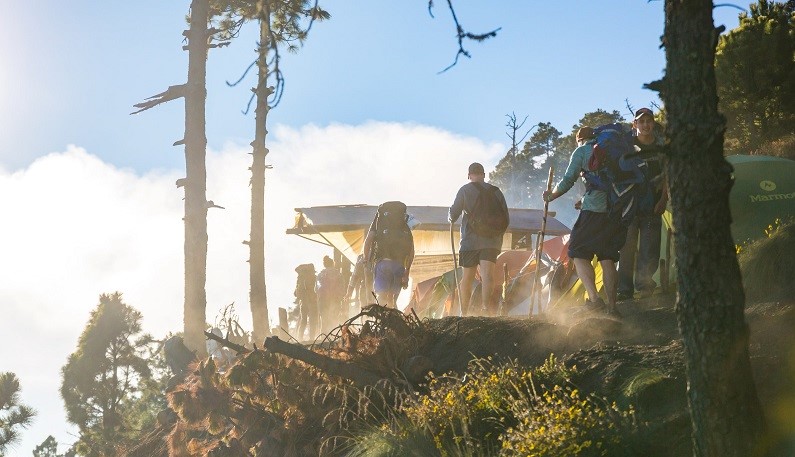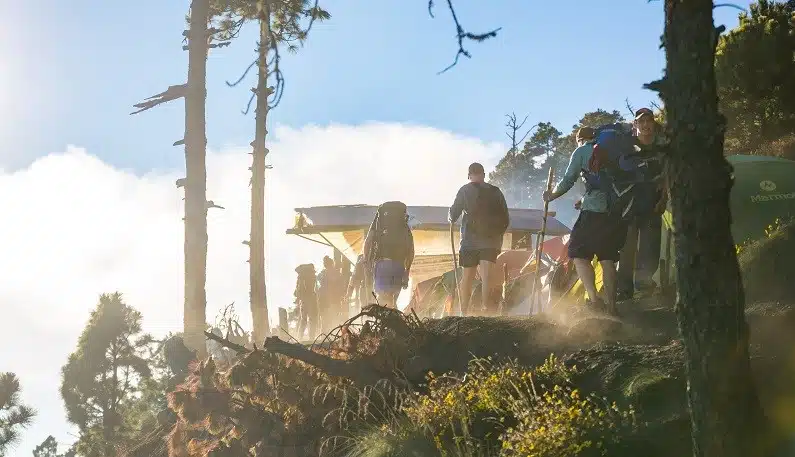 After an early breakfast the following morning, it is an approximate 45 minute to 1-hour final trek to the summit where you will have an hour or so to take in the superb, 360-degree views before heading down the volcano and back to Antigua.
Of course, Guatemala is famous for its volcanoes and Acatenango is far from being the only option in terms of trekking options.
Nearby Mt Pacaya is undoubtedly the most popular option, and can easily be climbed in a day (not to the summit however) while there are also closer, more convenient options for visitors staying in and around Lake Atitlan or Quetzaltenango.
For more information, please visit our dedicated Guatemala Volcanoes page.
To discuss your plans for a Guatemala holiday, with or without a trek up Acatenango, please don't hesitate to call us on 01580 764796 or, if you prefer, email us on travel@beyondtheordinary.co.uk