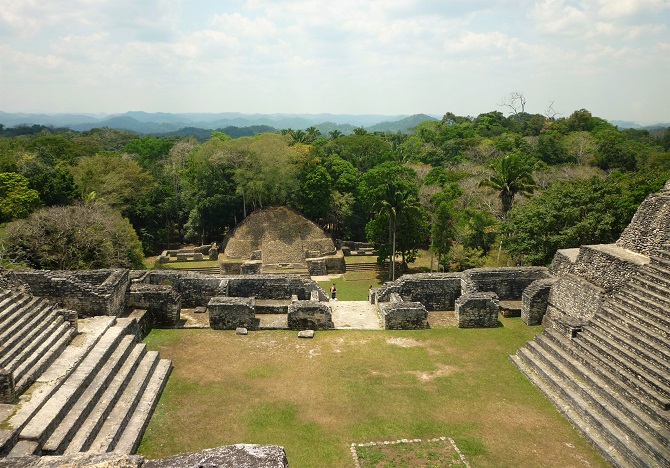 Quick trivia question – what is the tallest building in Belize? An office block in Belize city, a government ministry in the capital Belmopan or perhaps even the air traffic control tower at the country's international airport? Nope, in fact the answer is the main pyramid at the ancient Mayan site of Caracol which stands at some 44 metres high.
Caracol is the largest Mayan site in Belize but was only rediscovered in the late 1930s and, as with most Mayan sites, the vast majority of the original city remains buried beneath a thousand years of soil and vegetation. Nonetheless, Caracol is the largest, most extensively excavated and impressive of Belize's Mayan sites and is well worth a visit.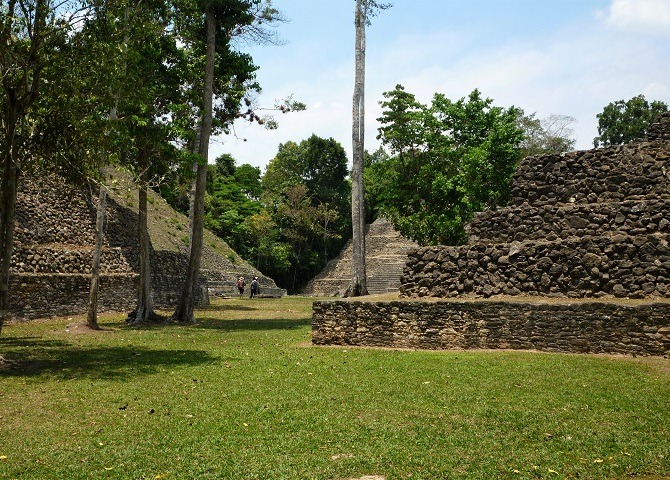 Although located only some 40 miles south of the town of San Ignacio, in the western Cayo district (the Guatemala border is less than 2 miles away), the road to Caracol has not yet been upgraded to tarmac, so getting there takes well over 2 bumpy hours. Although this makes for a relatively long day, it does also mean that relatively few visitors (and no coach parties) make it to the site which you will largely have to yourself.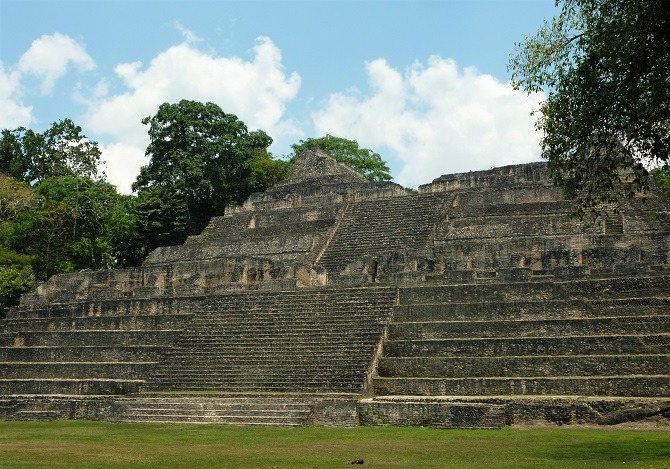 Situated at an altitude of 500 metres, in the foothills of the Maya Mountains, Caracol rose to prominence in the Late Classic Period (approximately 500 to 900 AD) and was just one of a number of powerful city states in the region at the time including those at Tikal in modern day Guatemala and Calakmul in modern day Mexico. Caracol was frequently at war with its neighbours and, from around 950 went into rapid and terminal decline although the reasons for this are unclear. The most widely accepted explanation is that climate change and degradation of the local environment meant that the city was no longer able to support itself.
Exploring the site will take at least 2 hours with the undoubted highlight being the main pyramid itself – the views from the top extend for miles and take in little more than dense jungle.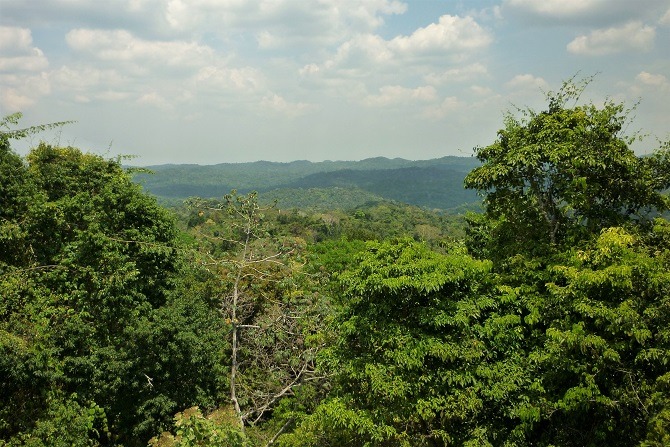 As Caracol is so remote, pretty much all foreign visitors to the country will arrange a tour. These can either be booked in advance or locally in San Ignacio where there are a number of small agencies on Burns St. As it is a relatively long drive, most tours will include stops en-route as well. In my case, on the way to Caracol we stopped at the Rio Frio cave while on the return journey there was a chance to take a cooling swim in the Rio Frio Pools. As there are no hotels or restaurants at Caracol, all tours will include a packed lunch; there is a shady picnic area at the entrance to the site and good, clean toilets.