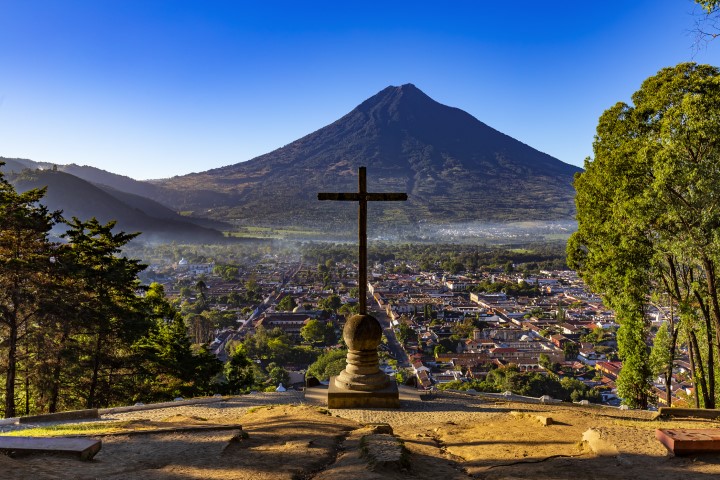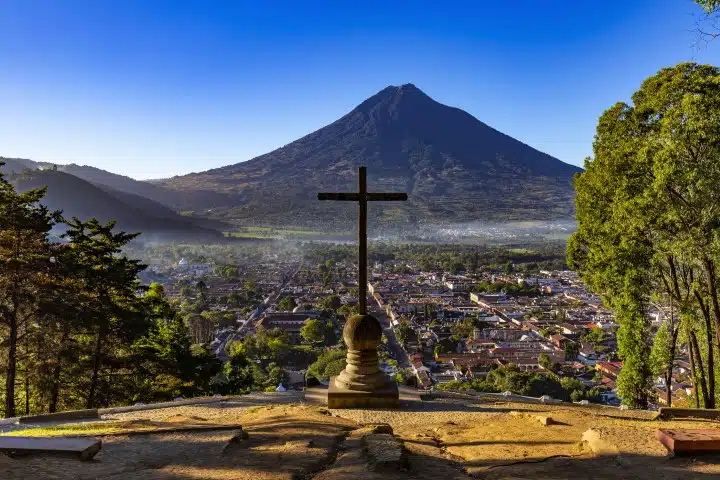 If it's views you like, then the Cerro de la Cruz will be right up your street and well worth the gentle, uphill walk. Or you can just take a taxi.
Located on the northern edge of town, the Cerro de la Cruz enjoys picture-postcard views over pretty much the whole of Antigua and then beyond that to the Agua volcano.
From the Santa Catalina arch it's an approximate 15-minute walk along cobbled streets lined with beautiful colonial buildings (ok, this describes pretty much any walk in Antigua) to the base of the hill. From there, a further 5-minute walk via a concrete pathway winds its way through the forest until you reach the Cerro de la Cruz.
In past years, tourists were put off visiting – especially walking there – due to the risk of muggings. In response, the area is now regularly patrolled by police between 8am and 4pm and has become much safer. Of course, personal safety can never be 100% guaranteed so, if you feel at all uneasy about visiting, or simply don't fancy the walk, you can always take a taxi. If you do opt for a taxi, it's probably best to arrange for the driver to wait an agreed time and then take you back.
Tip – if you own a pair of binoculars, take them with you as it's fun to look over some of Antigua's most famous ruins from on-high.