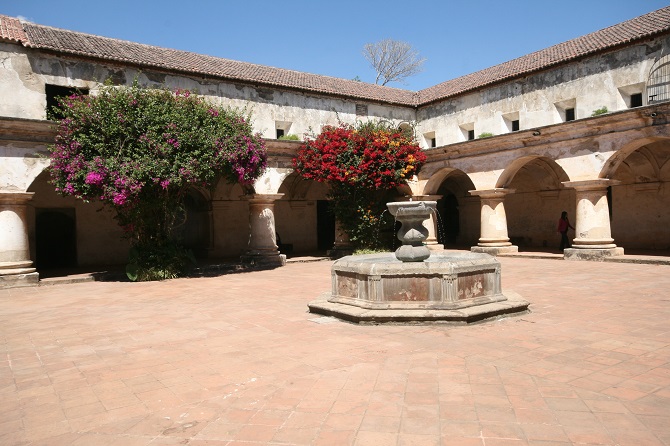 Antigua is often referred to as being a town of ruins and, of the many that lie scattered around the town, few are more attractive than the Convento de las Capuchinas.
The original name of the Convent was the far snappier Convento e Iglesia de Nuestra Senora del Pilar de Zaragoza; but then what Sat Nav could cope with that?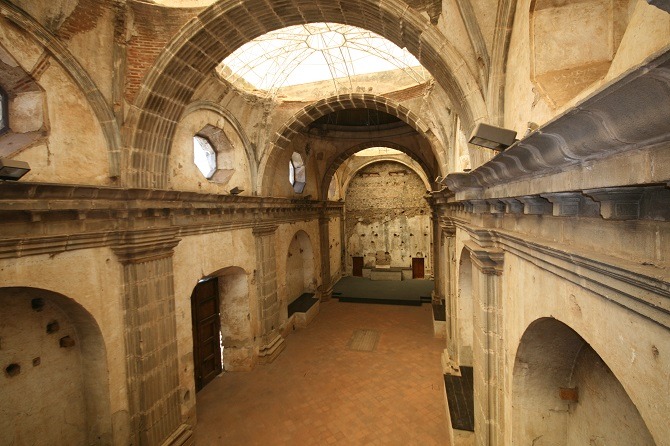 Construction of the Convento de las Capuchinas began in 1731, just a few years after the first set of nuns arrived from Spain, with the final consecration just 5 years later. The Capuchin order was more popular than most as, unusually for the time (if somewhat surprising now) prospective nuns did not have to buy their way into the order.
Unfortunately, in 1751, Antigua was hit by a major earthquake which did serious damage to the Convent. When the town was hit by a second major earthquake, in 1773, the decision was taken to abandon the Convent altogether.
Considering that it was abandoned over 200 years ago, and subsequently subject to yet further earthquakes in the intervening years, it is incredible (and a testament to the work of the renovators) that the Convento de las Capuchinas is in such a good condition.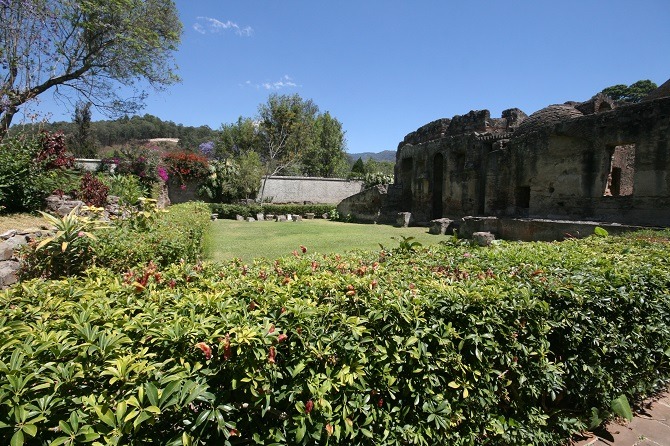 One could easily spend at least half an hour wandering around the Convent or even longer if you wish to relax in the lovely gardens at the back.
Undoubtedly the most impressive feature of the Convent is the set of 18 cells set around a perfectly circular patio. Not all the cells are exactly the same size so, clearly, some nuns were more equal than others.
The Convento de las Capuchinas is located on the corner of 2a Av Norte & 2a Calle Oriente at the northern end of Antigua and entrance is currently 40Q. Guides can usually be arranged locally but not always English speaking.