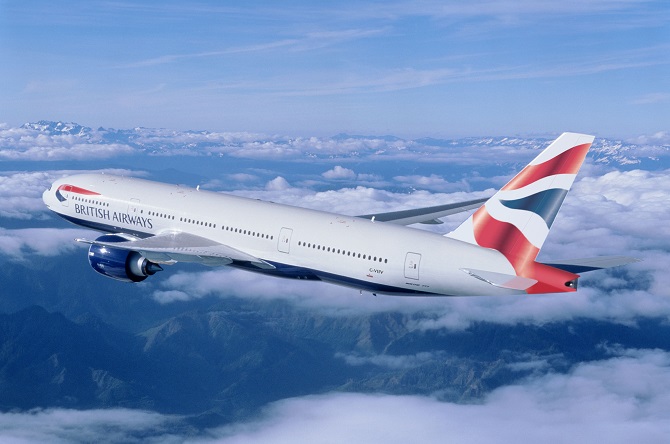 Although there are a number of charter flights between the UK and Cancun, this article will deal purely with scheduled flight options from the UK.
Most people planning a holiday to Mexico's Yucatan Peninsula would generally prefer to travel direct where possible and there are now two options, although both British Airways and Virgin Atlantic only fly from Gatwick to Cancun. Outbound flights are always day flights and take around 10 hours while all inbound flights operate overnight and take around an hour less.
Schedules and operational days are subject to change but British Airways tend to fly three times a week and Virgin Atlantic twice.
Most people probably don't have strong allegiances either way so the decision as to which airline is the best option will generally come down to price and / or the convenience of their respective schedules. However, it is worth pointing out that the 747s operated by Virgin Atlantic have all been completely refurbished and feature the airline's most up-to-date seating and inflight entertainment; the 777s that British Airways use on this route have not been refurbished and are therefore slightly more dated.
Both airlines operate a three-cabin service with a choice on British Airways of World Traveller, World Traveller Plus or Cuba World; Virgin Atlantic offer a choice of Economy, Premium Economy or Upper Class.
For travellers for whom Gatwick is inconvenient, or whose schedule requirement isn't met by either British Airways or Virgin Atlantic, there are also a number of indirect flight options.
Air France fly three or four times a week from Paris (CDG) to Cancun with connections available from a variety of UK airports including Heathrow, Southampton, Birmingham, Manchester, Newcastle, Edinburgh and Aberdeen. Flights tend to be operated by 777 with 3 classes of service – Economy, Alize Premium Economy and Business Class.
The most popular indirect flights to Cancun are however via the USA. The number one airline serving Cancun from the USA is United Airlines, who offer UK passengers connections via their Houston hub as well as via New York. United Airlines also serve the city of Merida in the Yucatan although flight costs tend to be higher and connections more problematic. A close second behind United Airlines comes American Airlines who offer numerous connections via their Miami hub as well as, to a lesser extent, via Dallas.
In addition to United Airlines & American Airlines, a number of other American carriers serve Cancun as do Air Canada via Toronto.
Visitors looking for something a bit beyond the ordinary (sorry, we can't help ourselves) might be interested to know that both Virgin Atlantic and Air France also fly to Havana in Cuba, just an hour's hop from Cancun, opening up a potentially fascinating twin centre option combining Cuba and Mexico.