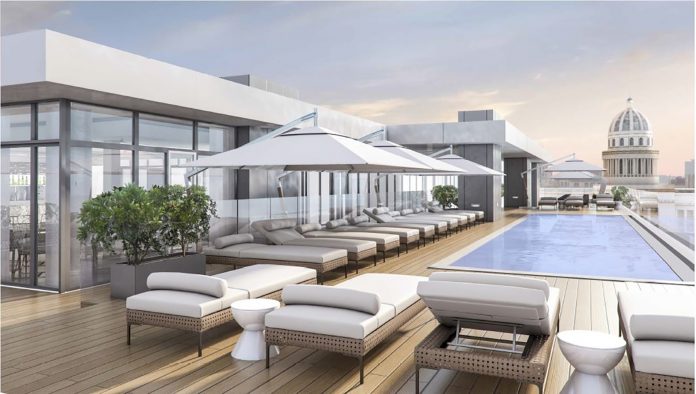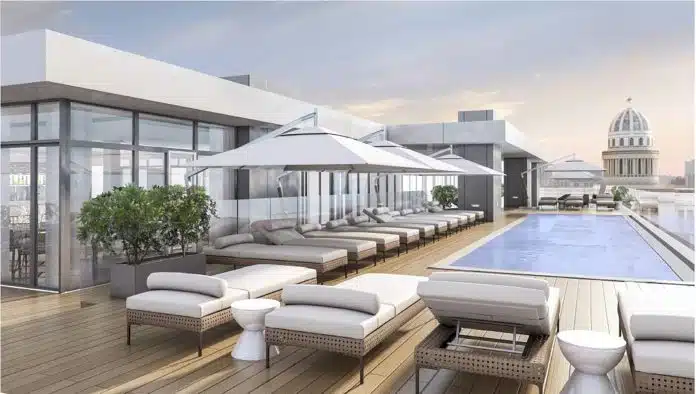 The Gran Hotel Bristol By Kempinski will be the luxury hotelier's second hotel in Havana and third overall in the country.
Although no set date has been given (and all dates in Cuba should be taken with a liberal pinch of salt) the new Gran Hotel Bristol by Kempinski is set to open 'towards the end of the year.'
Located just a block from the historic Capitol building in the historic heart of Old Havana, this 'new' hotel is in fact the result of a complete restoration and rebuilding of an historic 100-year-old building and former hotel.
As is often the case in Cuba, while the original façade of the hotel has been kept, most of the interior of the building has had to be entirely re-built, both because of the state of the building and because of the requirements of a modern, luxury hotel.
The hotel will be home to 162 rooms across a number of categories and will include a 135 square metre Presidential suite fit for, well, a President.
Facilities of the hotel will include 5 restaurants and bars, 2 meeting rooms, gym and rooftop terrace with an infinity pool.
The Gran Hotel Bristol follows on from the company's first hotel in Cuba, the Gran Hotel Manzana Kempinski La Habana (piuctured below and located just a short walk away) and the soon-to-be opened beach resort, Kempinski Cayo Guillermo, located on the island of Cayo Guillermo, midway down Cuba's north coast.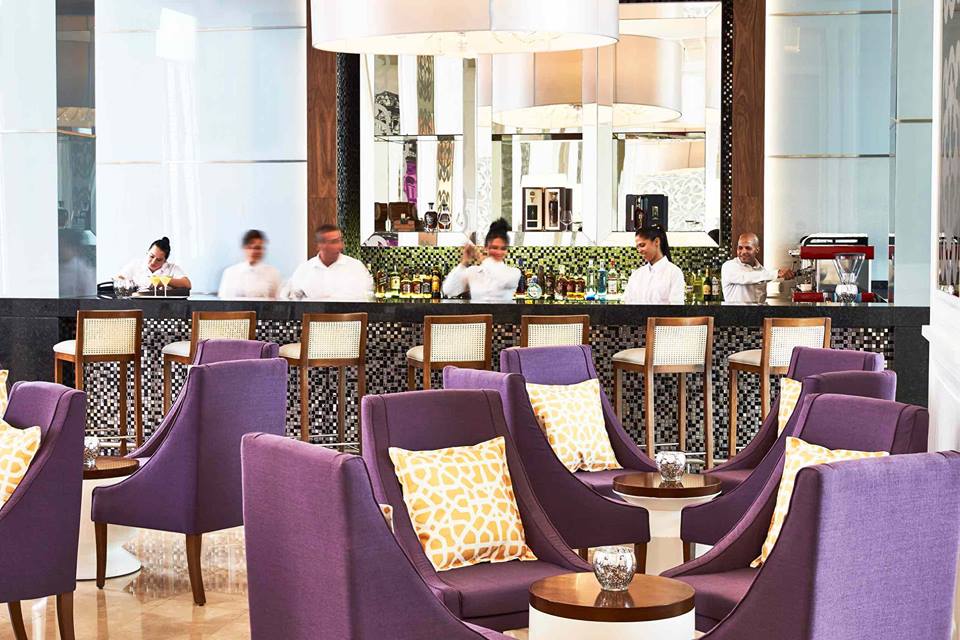 Commenting on the news, Martin R. Smura, CEO of Kempinski Hotels had this to say:
"Growing our footprint on the Caribbean island of Cuba with our very reliable long term partner Grupo de Turismo Gaviota SA is another important step in our growth strategy in the Americas.
"Converting another Havana landmark with an impressive history into a contemporary hotel full of luxury and elegance will strengthen our importance in this part of the globe.
"Gran Hotel Bristol will be an appealing place to stay for the modern traveller right in the heart of the pulsating city of Havana."
The opening of this latest hotel (owned by the Grupo Gaviota) marks the ongoing transformation of Havana into a genuine luxury destination. 25 years ago there were barely any hotels anywhere in Old Havana and certainly nothing luxurious.
In addition to the 2 Kempinski hotels in Old Havana, there are also 2 top-end Iberostar properties (the Iberostar Parque Central & Iberostar Packard – pictured below) as well as, to a lesser extent, the Hotel Saratoga.