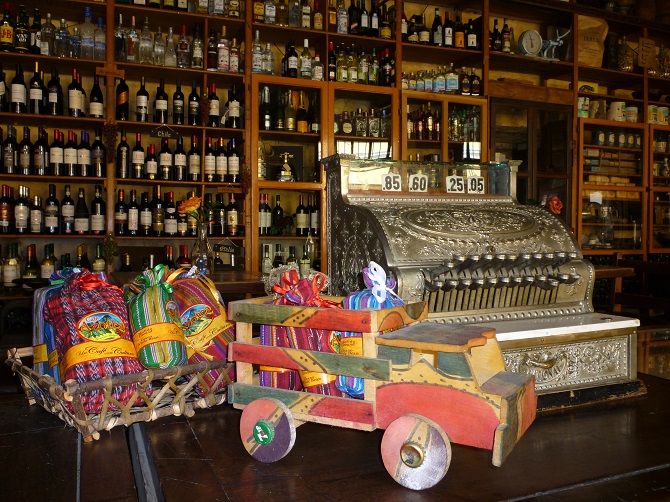 So, you're off on holiday to Guatemala but haven't got a clue what you need to do in terms of cash, credit cards etc. Read on amigos….
The national currency of Guatemala is the quetzal (named after the national bird) with quetzales being the plural. Notes in circulation range from as low as 1 quetzal to 200 quetzales. Most banks etc will give you large denomination notes (ie 100 / 200) which can be a pain to get changed in shops, bars etc. It is also impossible to buy quetzales outside of Guatemala (or, if you can, the rate is likely to be awful) so wait until you arrive.
If you're travelling from the UK, the first thing to be aware of is that taking £s to Guatemala is pretty much a waste of time. Almost the only place it is possible to change sterling into Guatemalan quetzales is on arrival at La Aurora airport in Guatemala City and, even then, the rate offered is usually borderline theft; I was offered 8 quetzales to the £ even though the correct rate at the time should have been closer to 11. Although euros are more widely accepted, the best solution by far is to take US$.
Some tourist businesses in Guatemala even take payment in US$ although this often works out more expensive. If they do take US$, always check what the same purchase would cost in quetzales.
ATMs can be found across Guatemala but are certainly not as prevalent as in many countries, especially the UK, Europe and US. They can be found in the key tourist destinations, ie Antigua, Panajachel and Flores but, even then, they aren't exactly on every street corner. More importantly, the majority of ATMs are located inside shops or bank branches and are therefore only available during standard opening hours; it's all very 1970s.
This is largely a security issue and, although I've personally never experienced any problems in Guatemala, let's not pretend they don't exist. If you do come across a standard hole-in-the-wall machine out in the street, unless they are in a well-lit, well-populated area, you might want to give them a miss.
Credit cards are accepted in the vast majority of tourist hotels and restaurants although you may have trouble with UK debit cards. However, persistent concerns about banking security mean that the vast majority of visitors prefer to settle their bar and restaurant bills by cash. You should have no concerns about settling a hotel bill by credit card although please note that many will slap on quite high admin fees; always ask first.