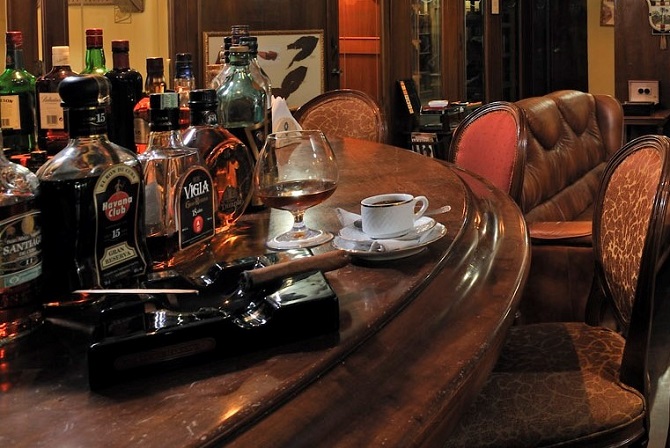 What comes to mind when you think of Cuba? Beautiful beaches and stunning countryside? Classic cars and crumbling architecture? Maybe it's the Revolution, Che Guevara & Fidel Castro? Perhaps music and dancing in a steamy basement bar, with a fat cigar in one hand and glass of rum in the other?
It is said that by the mid-19th century Cuba accounted for around a third of the world's sugar cane crop and, as the saying goes: If you've got limes, make lime juice / If you've got sugar cane, make rum. If you've got both, great, make mojitos!
Of course, there is more to rum than simply mojitos. Other, rum-based cocktails that are popular in Cuba include the Cuba Libre, Ron Collins, Daiquiri, El Presidente, Canchanchara, El Nacional, Pina Colada, Cubanito & Cuban Ginger.
When visiting the island, and deciding which brand of rum to go for, well, that's much easier. Due to the high level of state control over the economy, Cuba is yet to experience the hipster, beardy world of artisan distillers and, instead, is dominated by the ubiquitous Havana Club, a joint venture between global spirits company Pernod Ricard, which sells and markets the product around the world, and local company Corporación Cuba Ron which makes the stuff.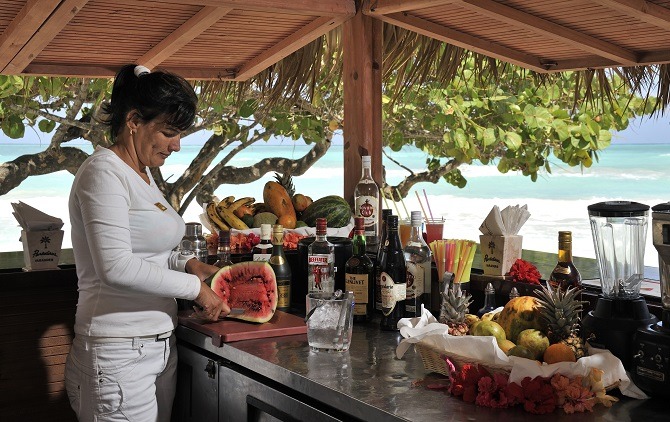 The best-selling variety of Havana Club is Anejo 3 Anos (basically 3 year old), a clear / white rum that is used as the basis for cocktails such as mojitos.
Next up is Havana Club Especial, a smooth, doubled-aged golden rum that can be drunk on its own or as a mixer, most typically in Cuba Libres (rum and coke).
For those who don't like to dilute their drinks, Anejo 7 Anos, is a dark rum that is meant to be sipped on its own or over ice, not unlike a decent Scotch.
These three versions of Havana Club can be found all over Cuba and, more pertinently, in pretty much every bar and hotel on the island.
For those in search of something a bit, er, beyond the ordinary, Havana Club also has a range of premium rums that are marketed under the Iconica Collection brand. There are essentially five varieties to chose from within this collection: Seleccion de Maestros, Anejo 15 Anos, Union, Maximo Extra Anejo & Tributo.
Due to its tie up with Pernod Ricard, you can now find Havana Club around the world, both in bars & supermarkets. Often you will see Havana Club positioned side-by-side with Bacardi, the 'original' Cuban rum…….but that is a story for a different time.