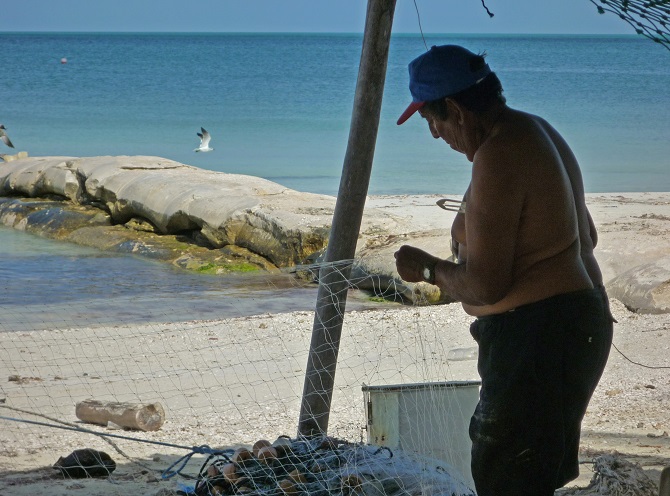 In a previous article we talked about Playa del Carmen which, over the space of some 40 years, has morphed from a charming little fishing village with a lovely beach into a thriving, mini-city that just so happens to have a lovely beach.
For repeat visitors to the Yucatan, those who miss the Mexico-of-old, or new visitors who want to try and experience something of the region's halcyon days as a traveller's hang-out, all is not lost. While much of the east coast is now the domain of either large All Inclusive hotels or pricey, little boutique hotels, the tiny island of Holbox off the Yucatan's north coast is a reminder of what was once the norm.
Simply getting to Holbox is far from easy, part of the fun and a large part of the reason as to why it still remains so untouched.
From Cancun there are infrequent local buses to the ramshackle, coastal town of Chiquila which take around 3 hours; a private taxi, or driving oneself, will take a little over 2 hours with secure parking  available in Chiquila for self-drivers. From the mainland, small, open-air ferries then depart for Holbox every hour or so during daylight hours and take 30-40 minutes.
Arriving on Holbox, the first thing that most visitors notice is the near total absence of cars; they do exist, but the majority of journeys are undertaken either on-foot, by bicycle or by golf buggy. That's right, by golf buggy. Taxi buggies will take visitors the short distance to their hotels, all of which line the opposite north coast, after which most people are happy to walk everywhere or, if need be, rent a buggy by the day.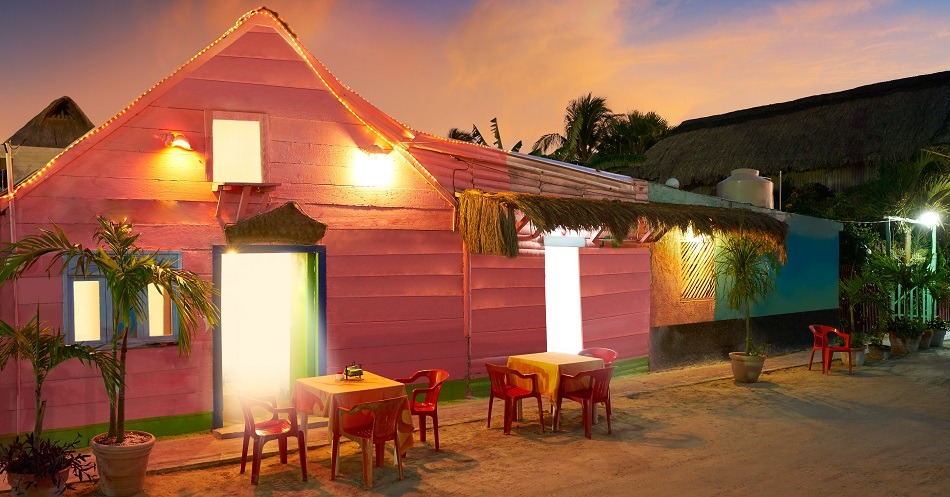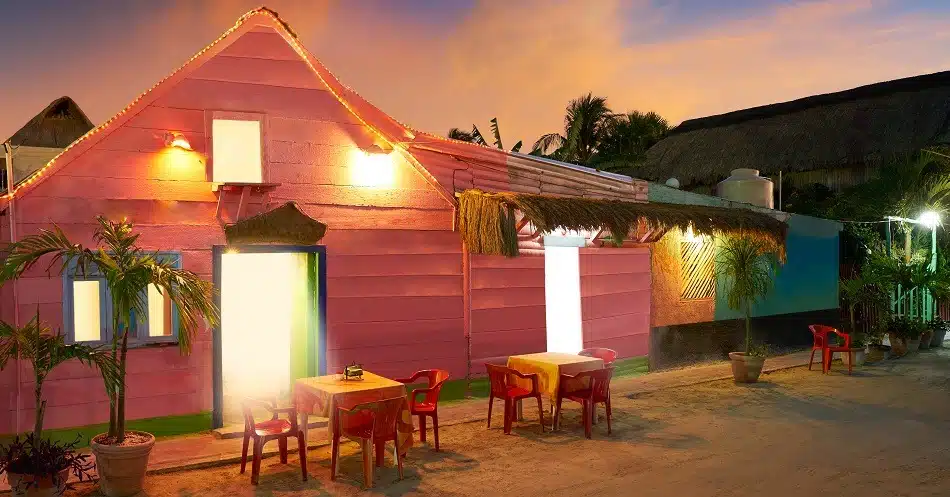 The sole town in Holbox, still an important centre for local fisherman, really does hark back to the old days, centred as it is around a single square but with roads of compacted sand rather than tarmac. In terms of 'facilities', the first ATM only reached Holbox in the last few years, shops, bars and restaurants open pretty much when they feel like it and internet access is, well, variable.
A number of hotels are located on the beach in front of town, including the charming, La Palapa, while the vast majority of the remainder line Holbox's north coast heading east out of town. The farthest of these, Las Nubes, is a good 30 minutes' walk from town, most are 5 to 20 minutes away (but bring a torch for the evenings).
Our favourite hotels, aside from the aforementioned La Palapa, include Villas Paraiso, Villas Delfines, Xaloc Resort and Las Tortugas.
The beaches of Holbox are, in truth, not in the same league as the east coast but perfectly adequate and much quieter. Visitors who like long, lonely walks along the shore will delight in Holbox. Many visitors to the island are also drawn not by the island's beaches but what is to be found out at sea, specifically whale sharks, which arrive in numbers off Holbox between the start of June and middle of September.