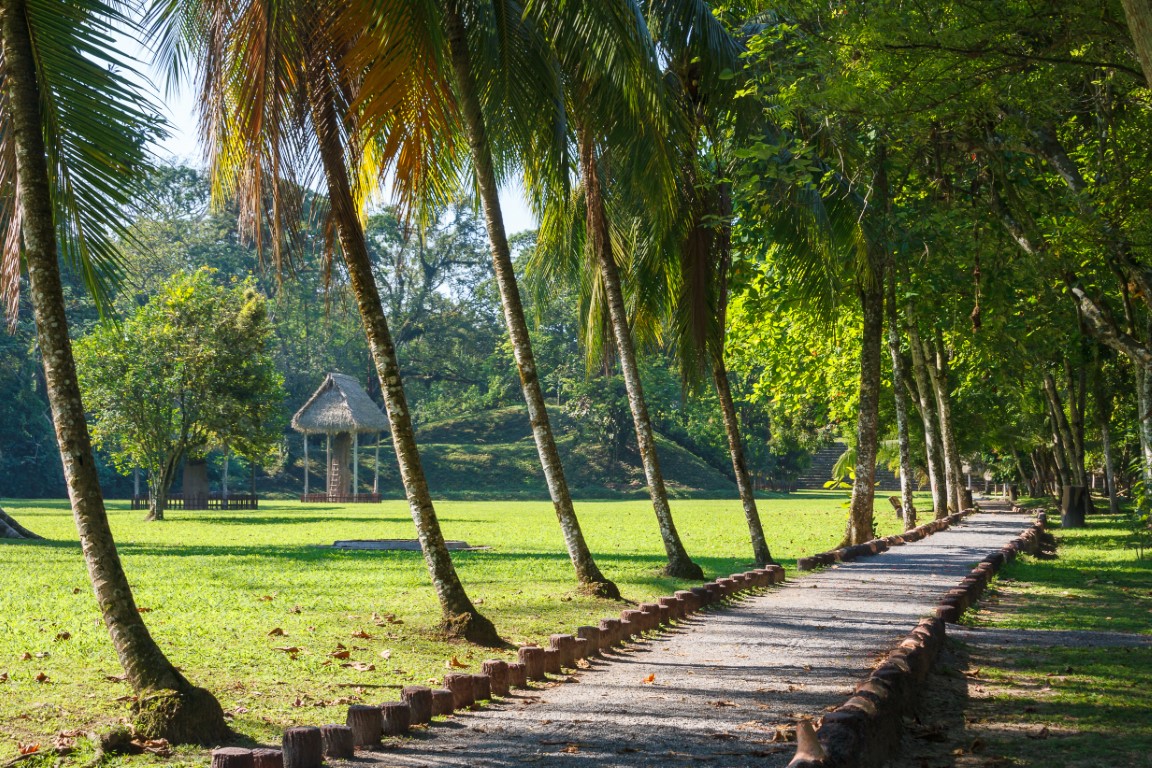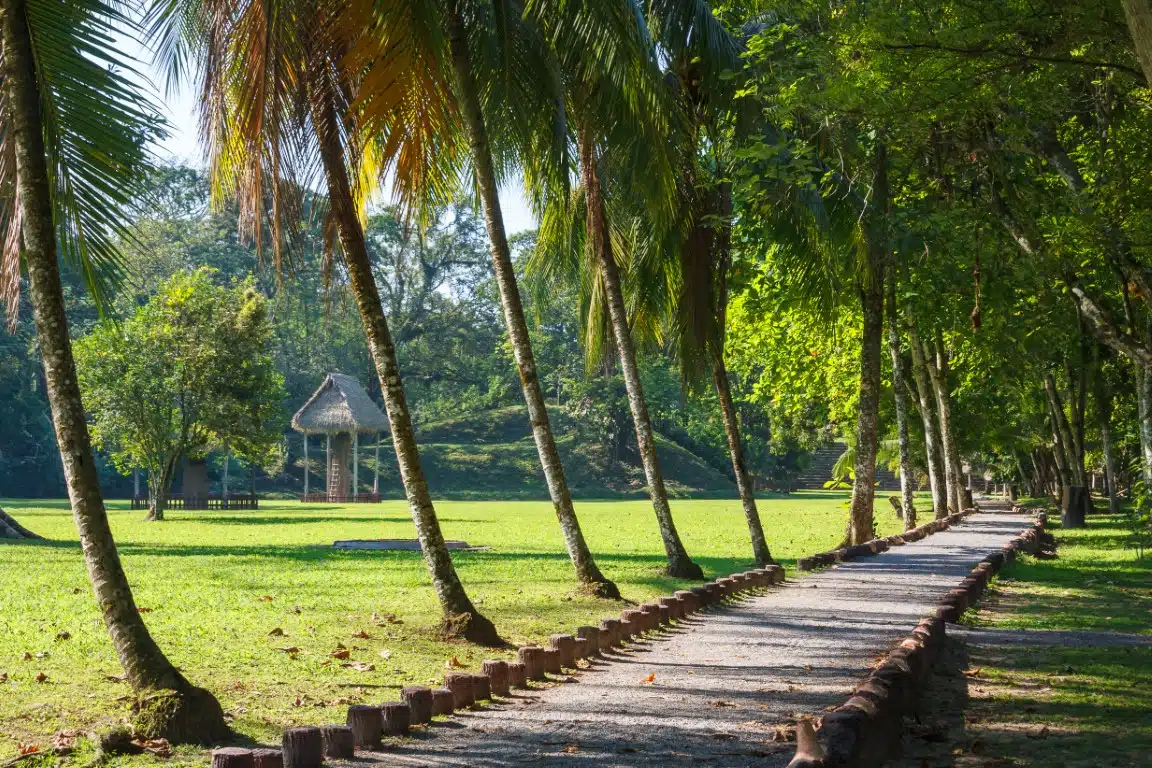 By the standards of Guatemala's most famous Mayan sites, such as those at Tikal & Yaxha, the small settlement of Quirigua might come as something of a let-down.
Set amidst a huge banana plantation, this parkland site only takes around an hour or so to explore and is best known for its impressive and intricately carved stelae. The site was first inhabited around the 2nd century AD and, by the 8th century, during the reign of its most successful leader, Cauac Sky, had grown into an important state. The ruins that one sees today date mainly from this time and, in addition to the stelae, include sculpted calendars that provide historians with a valuable source of information about Mayan history.
As a result of its historical importance, Quirigua is one of only 3 UNESCO World Heritage Sites in Guatemala.
Despite its modest size, the entrance fee is a somewhat steep 80 quetzales (approx £7), explainable only by the fact that Quirigua is the only Guatemalan Mayan site within reach of Puerto Barrios from where cruise ships disgorge passengers for a brief foray into ruin exploration.
That said, visitors to Guatemala who are travelling overland might find that Quirigua makes for a convenient break in an otherwise largely uneventful part of the journey. From Guatemala City to Quirigua takes around 5 hours (or 3 hours from Copan), while Quirigua to Puerto Barrios takes a further 2 hours.