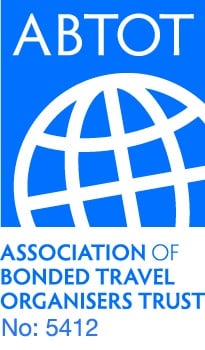 Most prospective travellers in the UK have heard of ATOL & ABTA.  We are a Member of ABTOT which provides protection for clients' non-flight holidays. So, who or what exactly is ABTOT and why does it matter?
It is probably easiest to start by simply referring to their own self-description:
"ABTOT is the Association of Bonded Travel Organisers Trust. We arrange financial protection solutions for about 200 established niche tour operators trading in the UK and Ireland.
ABTOT is an approved body (approved by Department for Business, Energy and Industrial strategy) which oversees the bonding process to ensure that ABTOT Members financial protection are at an adequate level to meet their insolvency requirements in the event of their financial failure as defined by The Package Travel and Linked Travel Arrangements Regulations 2018".
If that all sounds a bit similar to the ATOL scheme then yes, you'd be right, but with a couple of important caveats.
The first is that the ATOL scheme is administered by the UK's Civil Aviation Authority (CAA), a government agency with statutory powers, whereas ABTOT is an entirely private organisation.
Secondly, and more importantly as far as the individual traveller is concerned, the ATOL scheme (ATOL stands for Air Travel Organiser's Licence) only covers flight inclusive packages. So, even if you book with an ATOL bonded tour operator, if you only book ground arrangements through them you will not necessarily be financially protected.
That is where ABTOT comes in, providing financial protection for individuals who are booking a holiday through a tour operator but without any international flights.
Beyond The Ordinary hold both ATOL and ABTOT bonds so all holidays booked through us are 100% financially protected.
To discuss your plans to visit Cuba, Guatemala or the Yucatan Peninsula of Mexico, please either call us on 01580 764796 or drop us an email at travel@beyondtheordinary.co.uk