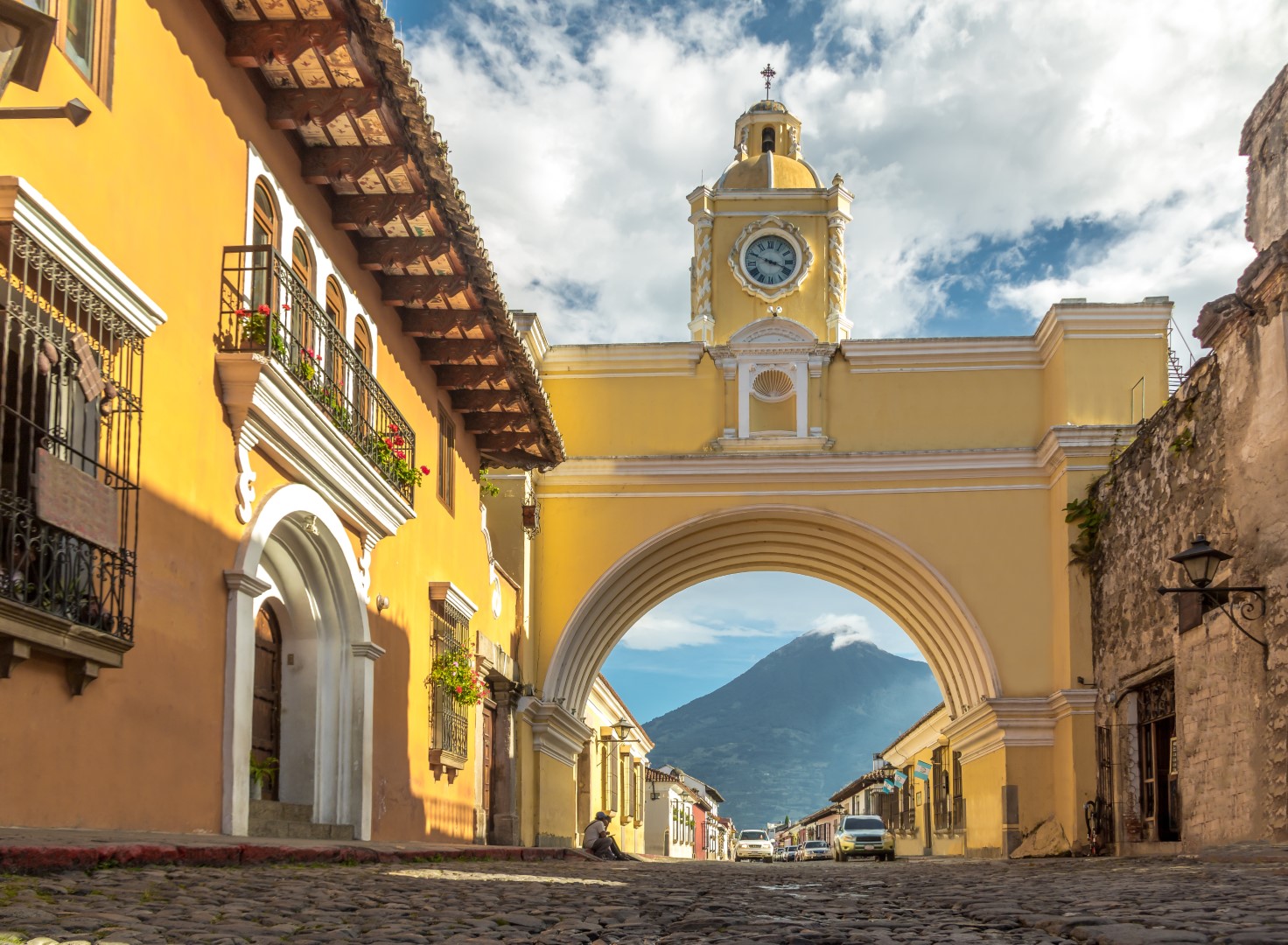 Pretty much anything you read about Antigua – especially in regards to tourism – will at some stage refer to the Arco, normally in relation to its proximity.
Certainly, the Arco De Santa Catalina is the best known, most consistently referenced and frequently photographed landmarks anywhere in Antigua and a popular and convenient meeting point.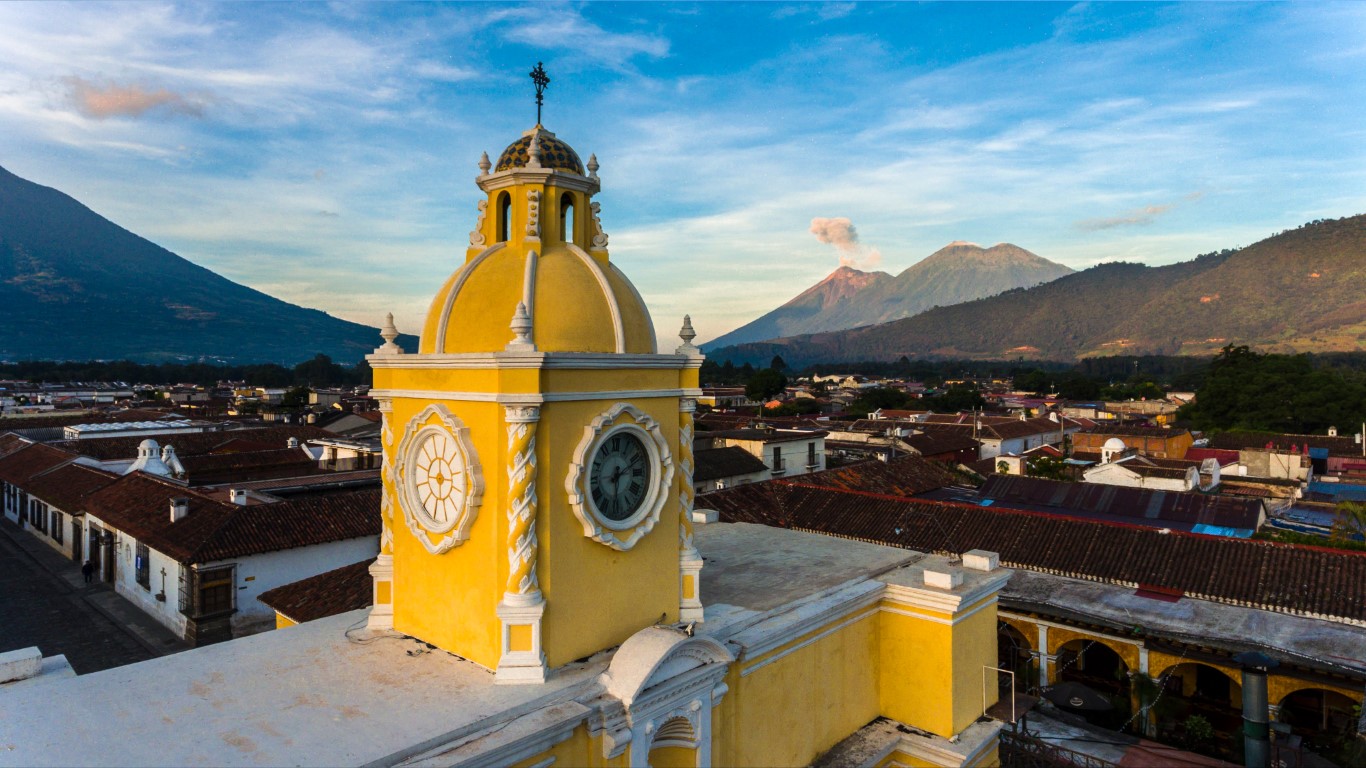 Located on 5th Avenue, the city's main tourist thoroughfare, this bright yellow, 17th century arch originally connected the Santa Catalina convent to a neighbouring school, allowing nuns from the convent to pass between the two without being noticed.
The clock on top of the Arco was only added in the 1890's and is a Lamy & Lacroix clock from France that needs to be wound every three days.
Just a short walk up the road from the Arco, and also worth visiting, is the Iglesia de la Merced, one of the most beautiful churches in Antigua.