The Iglesia de la Merced is perhaps the most famous and photographed church in Antigua, largely due to its convenient location.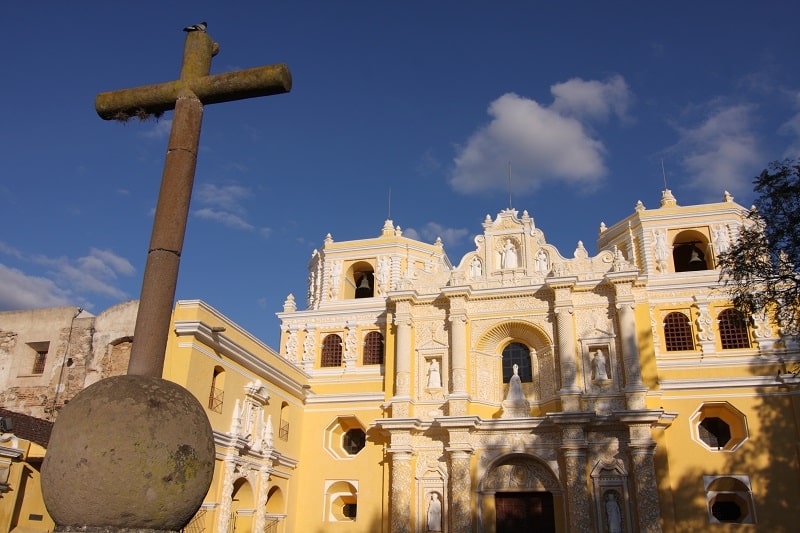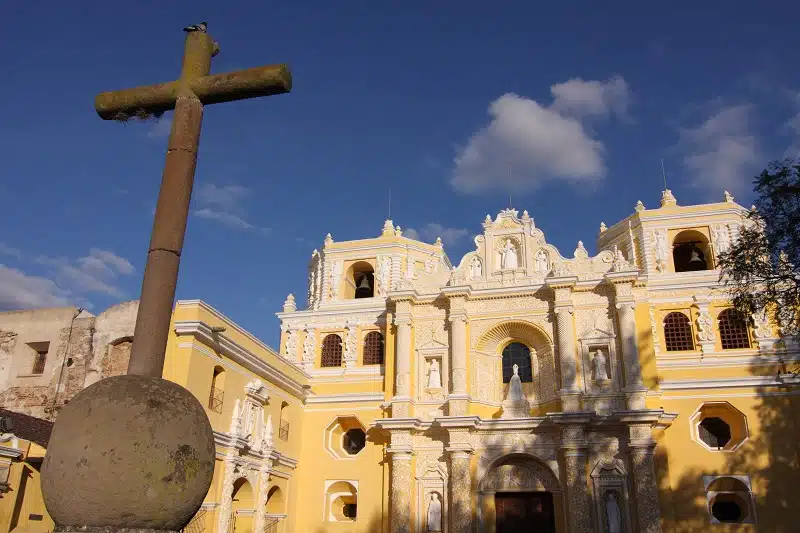 The Mercedarians is a Catholic order that can trace its origins back to early 13th century Barcelona. Thankfully, we no longer need to refer to the order by its full name, namely the Royal, Celestial & Military Order of our Lady of Mercy and the Redemption of the Captives……and breathe.
The church itself was completed in 1767 after a 15 year build and is notable for its baroque style, stucco pilasters and bright yellow façade.
Despite its official age and excellent overall condition, the building one sees today is not entirely original. Antigua has long suffered from devastating earthquakes and the Iglesia de la Merced has had to be re-built on more than one occasion.
Entry to the equally impressive interior is free and it is worth seeking out the numerous artworks inside, including the famous Jesus Nazareno.
For residents of the city, Iglesia de la Merced is a popular wedding venue while the plaza outside is a starting point for many of the most impressive processions that take place during Antigua's world famous Semana Santa.
To the side of the church are the atmospheric ruins of the Convento La Merced. The views from the rooftop alone justify the modest entrance fee.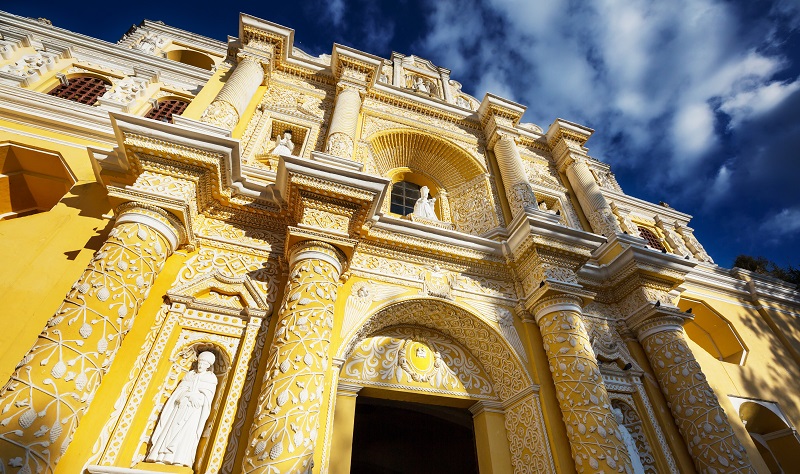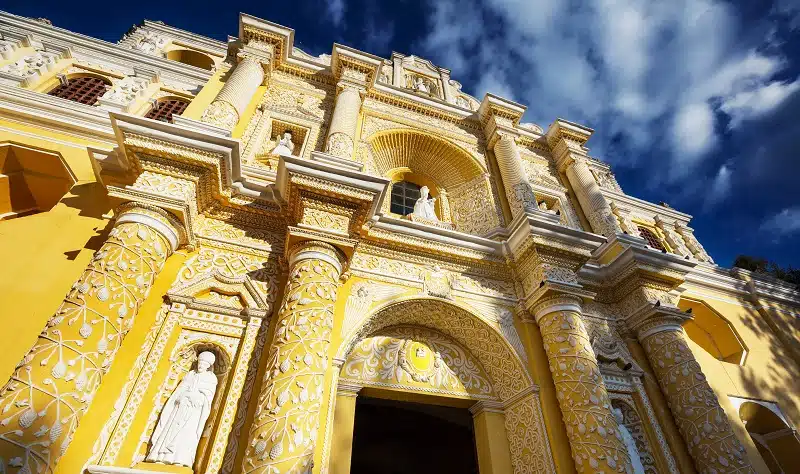 Aside from the Iglesia de la Merced itself, the plaza outside is home to a wonderful, weekend food market where you can sample traditional, delicious, cheap Guatemalan cuisine. Our favourite coffee takeaway in Antigua is located across the plaza and facing the church.
Finding the church couldn't be easier either, situated as it as the top of 5th Avenue North, the town's main thoroughfare and just a short stroll from the iconic Arco de Santa Catalina.
Beyond The Ordinary specialise in tailor made holidays to Guatemala. Sample holiday ideas can be found in our Itineraries page while we also have a page dedicated to recommended accommodation in Antigua. If there is somewhere else you have in mind, just ask.
To discuss your individual travel plans and requirements, simply give us a call during the day on 01580 764796 or email us on travel@beyondtheordinary.co.uk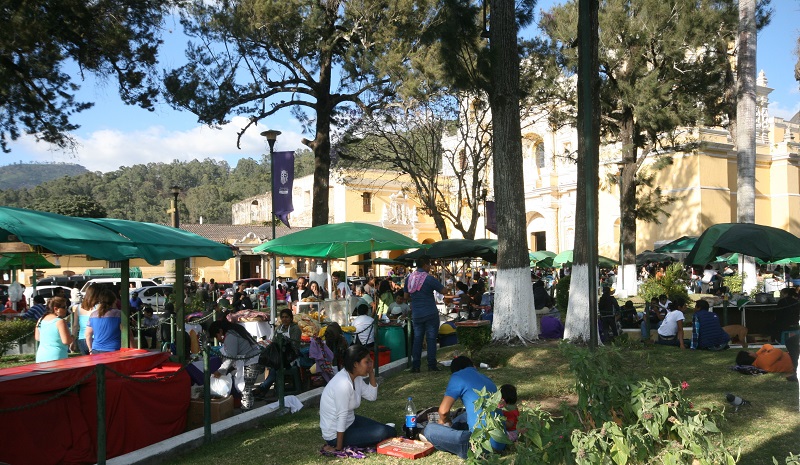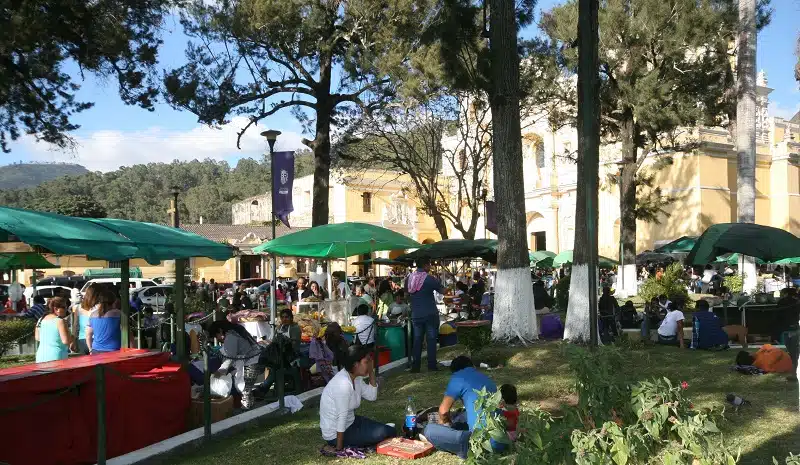 Travel Beyond The Ordinary