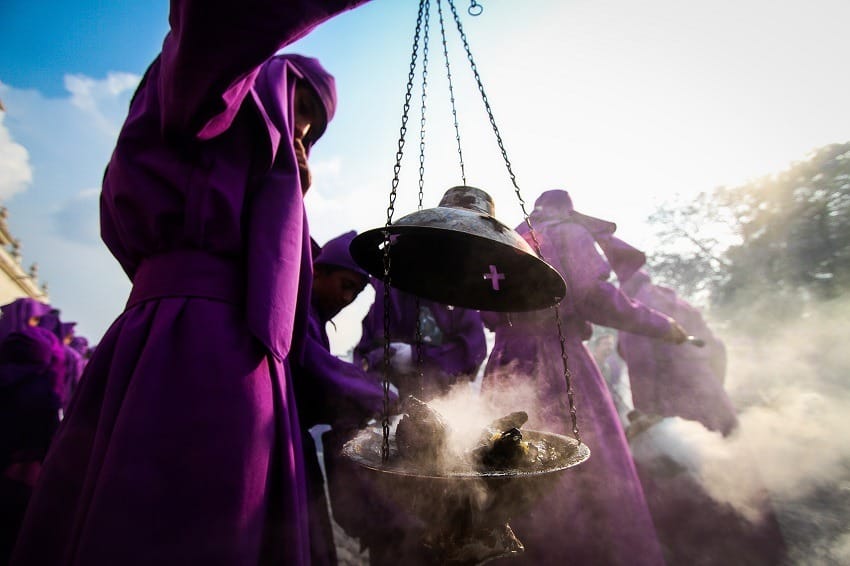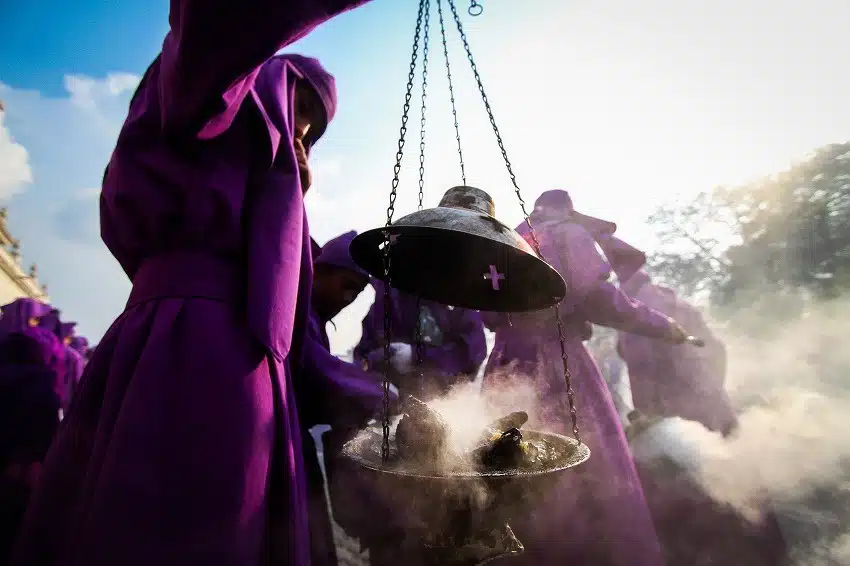 Semana Santa (Holy Week) is the week leading up to Easter and nowhere is it more venerated and celebrated than in Antigua, Guatemala.
Even more important than Christmas in Guatemala, Semana Santa commemorates the crucifixion and resurrection of Christ and is characterised by countless church services, numerous public processions and vast floats that can require up to 100 people to carry them through the streets.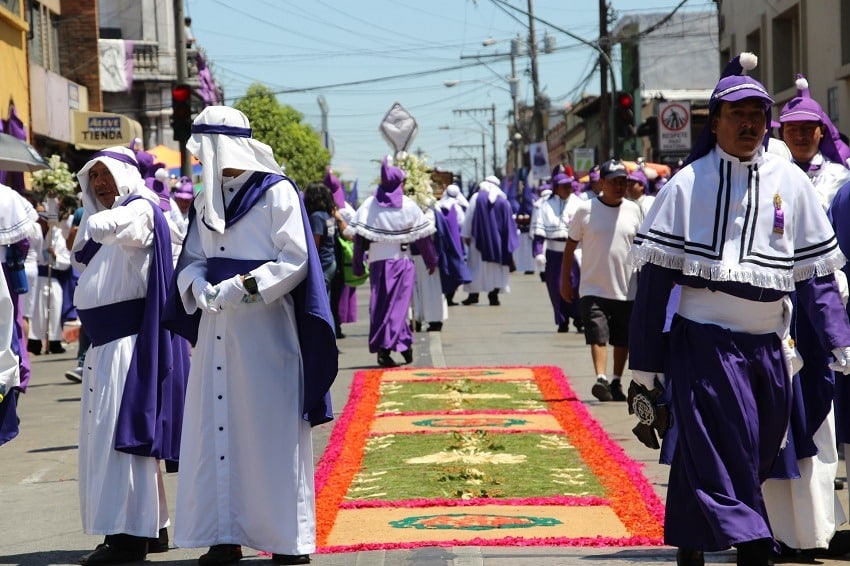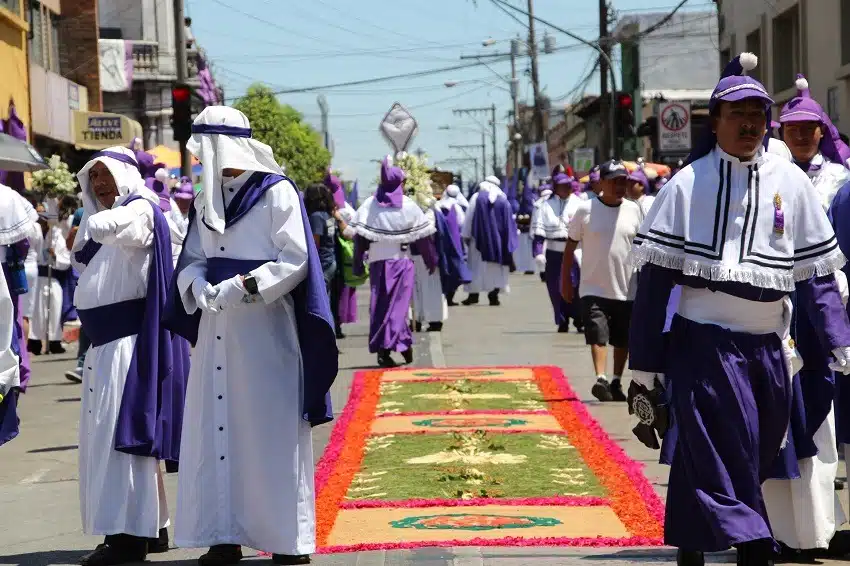 The concept of Semana Santa came to Guatemala with the Spanish and, over time, has evolved into something of a hybrid event, combining the original, traditional, Spanish celebrations with some of the customs of the indigenous Mayan population (see also our feature on Cofradias).
One of the standout features of these celebrations in Antigua are the magnificent alfombras that line the route of the procession. Superbly intricate in their design, and taking hours to construct, these alfombras are made from a combination of vegetables, fruit, flowers, pine needles and sawdust.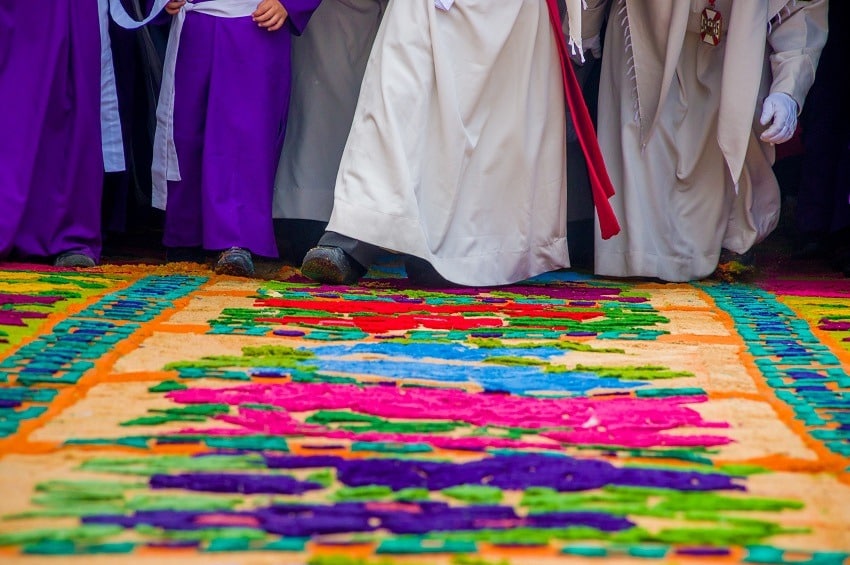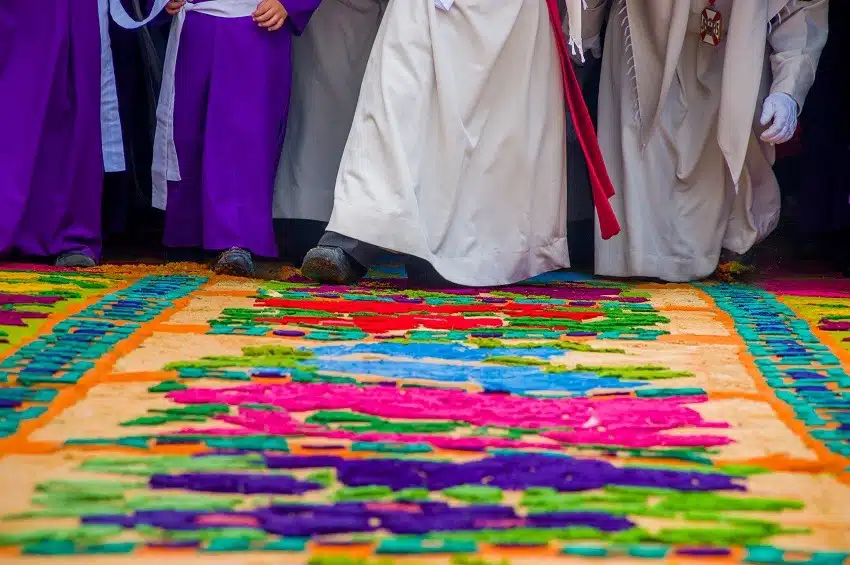 If you wish to stay in Antigua during Semana Santa you will need to (a) book a long way in advance (b) expect hotel rates to be much higher than at any other time of year, ie double and (c) expect to have to pay upfront, in full, for said accommodation with 100% cancellation charges.
Hotels in Antigua have absolutely no problem filling their rooms over Semana Santa so, if you feel that these three 'conditions' are a bit much, don't worry, someone else will be happy to book the hotel / room you wanted!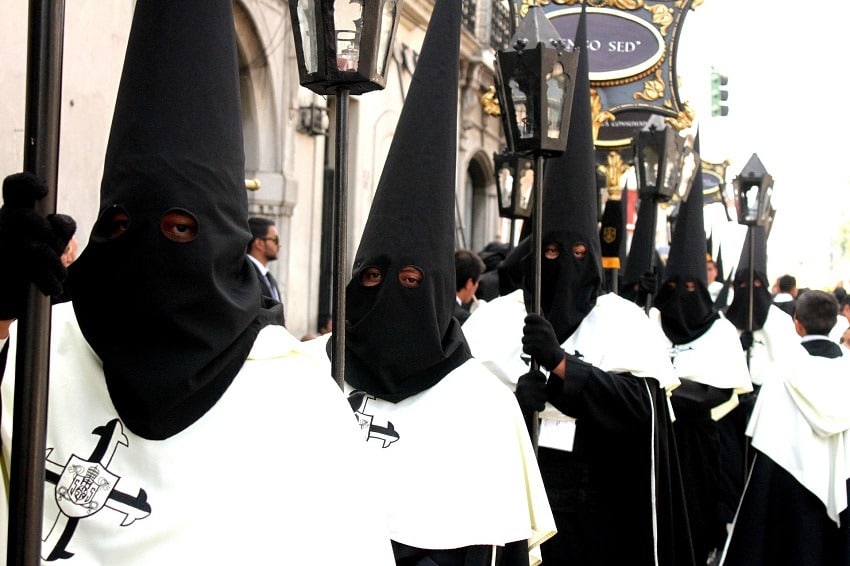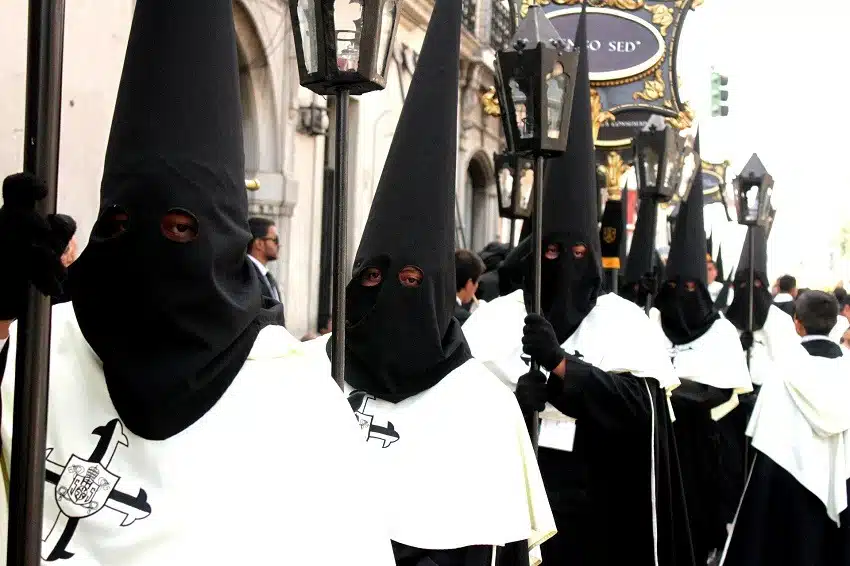 If you want a hotel with a view of the processions, the Palacio de Dona Leonor would be our suggestion. Of course, procession routes may vary, but we have certainly witnessed more than one pass by the hotel. Just as importantly, and this is something of a rarity in Antigua, most of the rooms at the hotel are on the upper floor and have windows (often balconies) facing out onto the street.
If, after all this, you find that rates and / or dates don't fit into your travel plans, don't worry. The good news is that while Semana Santa officially commences on Palm Sunday, the celebrations, traditions and rituals that have become associated with Holy Week generally begin much earlier in Antigua, with Ash Wednesday, the first day of Lent, normally signifying the start of celebrations.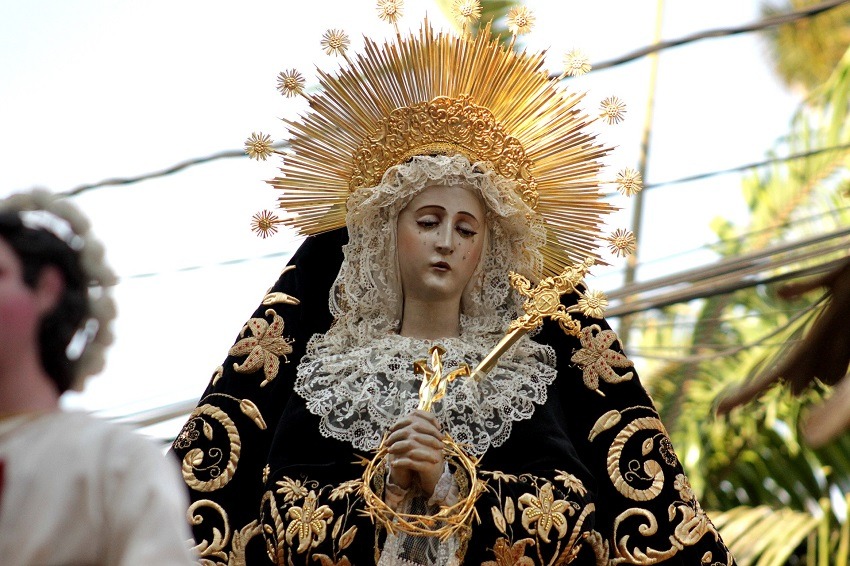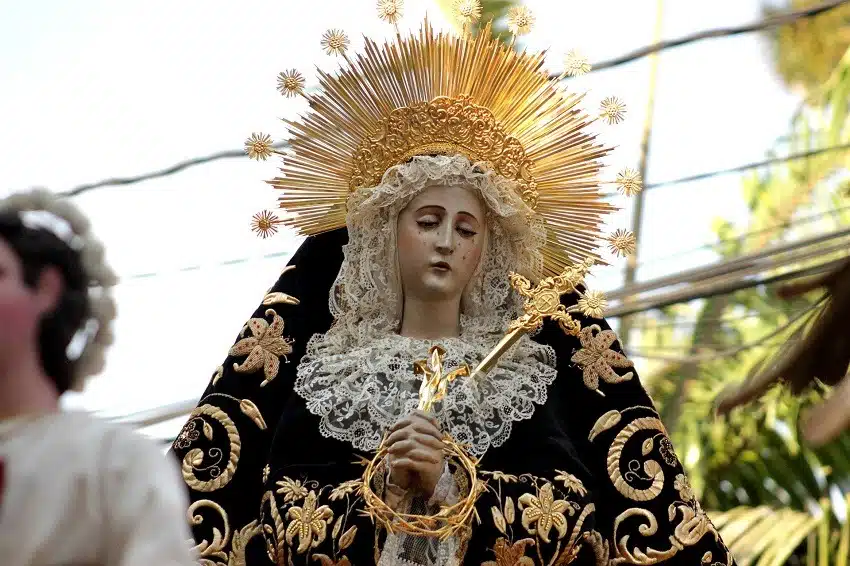 Why is this important? Well, although the celebrations and events might not be quite on the same scale as during Semana Santa, not only will hotel rates not be as high but, just as importantly, you will be able to fly out before international flight prices jump across the board for the Easter holidays.
Throughout the whole of Lent, every Friday & Sunday a different church in Antigua will hold a vigil celebrating a different aspect of the build up to Easter. These vigils are not one-offs but run pretty much throughout the entire day, usually starting at around 09.00 and often not finishing until close to midnight.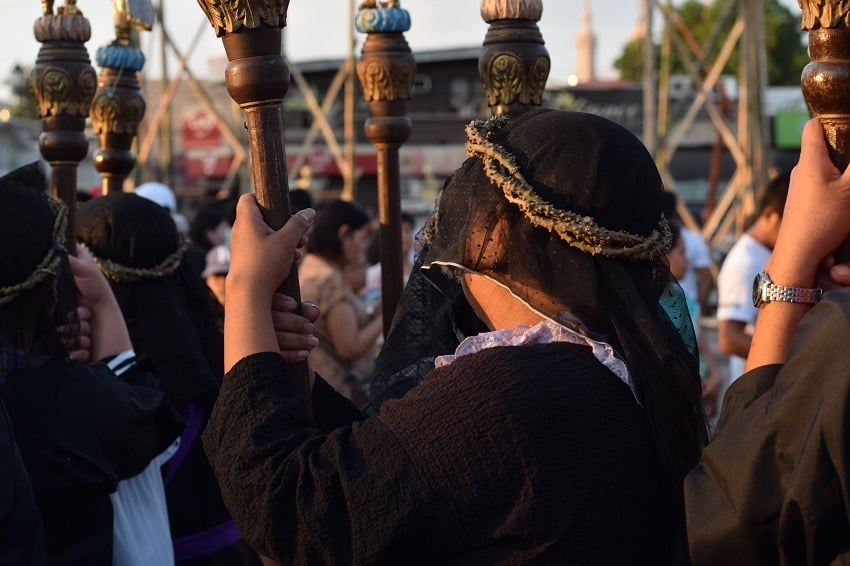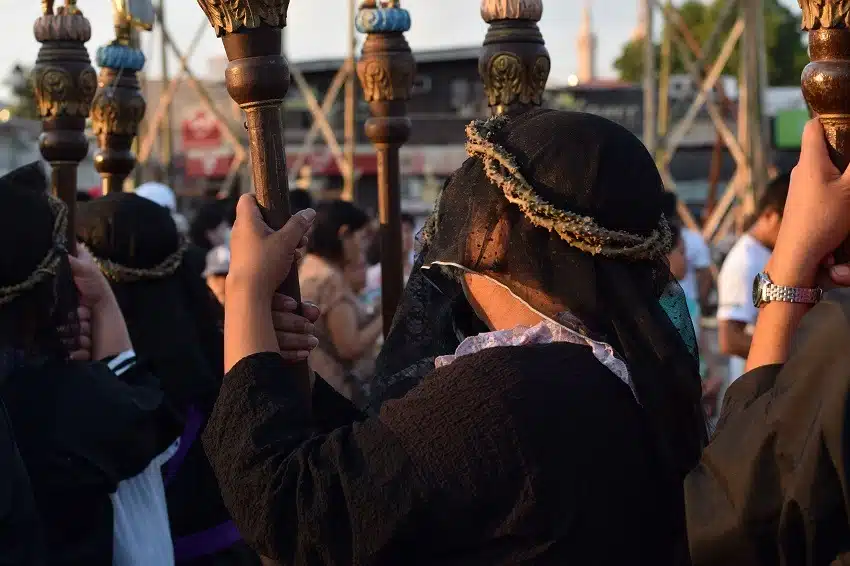 Semana Santa 2023 Dates
Ash Wednesday – 22nd February 2023
Palm Sunday – 2nd April 2023
Good Friday – 7th April 2023
Easter Sunday – 9th April 2023
All holidays with Beyond The Ordinary are entirely tailor made so we can incorporate Semana Santa into your itinerary however suits you.
For ideas as to how to include Antigua in a more general holiday to Guatemala, please refer to our dedicated Itineraries page.
To discuss your own plans, either drop us an email at travel@beyondtheordinary.co.uk or give us a call during office hours on 01580 764796.