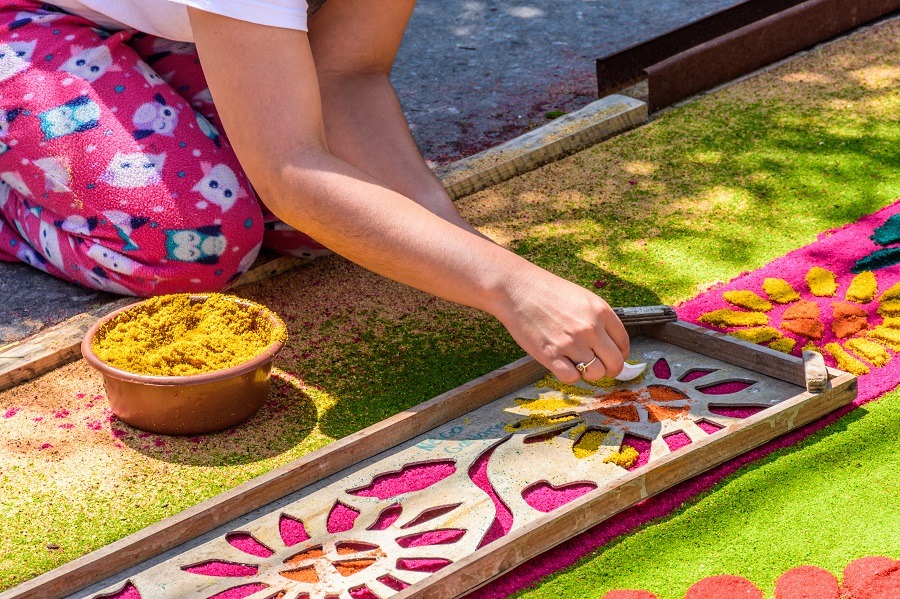 Alfombras are sawdust carpets that are used as street decorations, most typically during religious processions and ceremonies.
If the idea of sawdust being used for decorative purposes sounds somewhat uninspired, the end result is typically anything but.
The sawdust comes in many different colours and is usually combined with other natural materials, such as the petals of flowers, fruit, pine needles and even rice, to create vivid patterns.
Having been cleaned, soaked in water with dye (originally natural dyes, more typically synthetic now) and then dried, a layer of undyed sawdust is normally used to form the base of the alfombras before the design is built up in layers.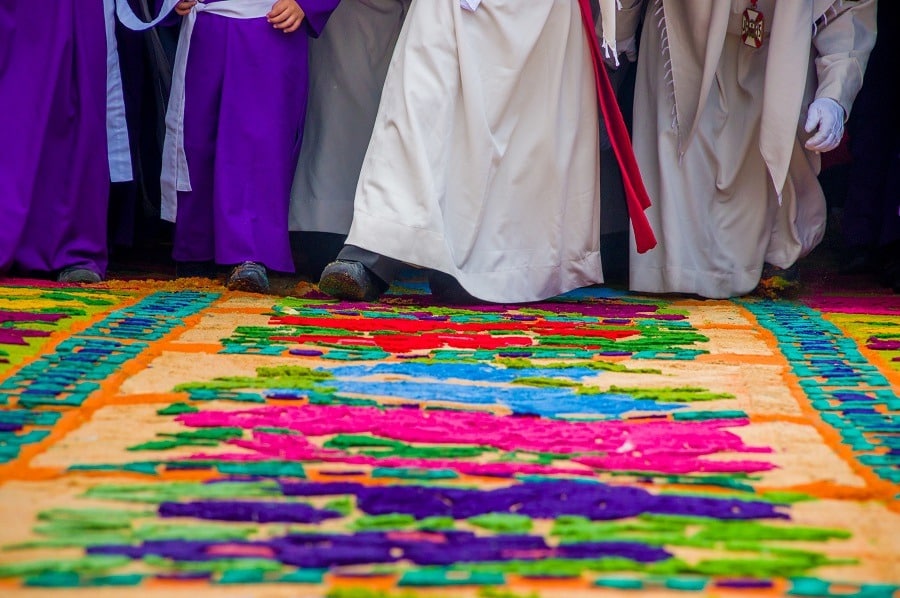 These designs are created in one of two ways, either with the use of moulds or freehand. Naturally, the latter option takes significantly longer and takes extraordinary skill and patience.
The tradition of alfombras began in Europe and was brought to Central & South America by the Spanish.
Today, it is a tradition that endures across the region although there are few destinations that match the quantity and quality of alfombras than in Antigua, Guatemala, especially during Lent and Semana Santa (Easter Week).
If you are lucky enough to visit the town at this time of year, it's worth either finding a guide to show you where the best alfombras are located or simply heading out on your own. Antigua is a relatively small, compact town that can easily be explore on foot.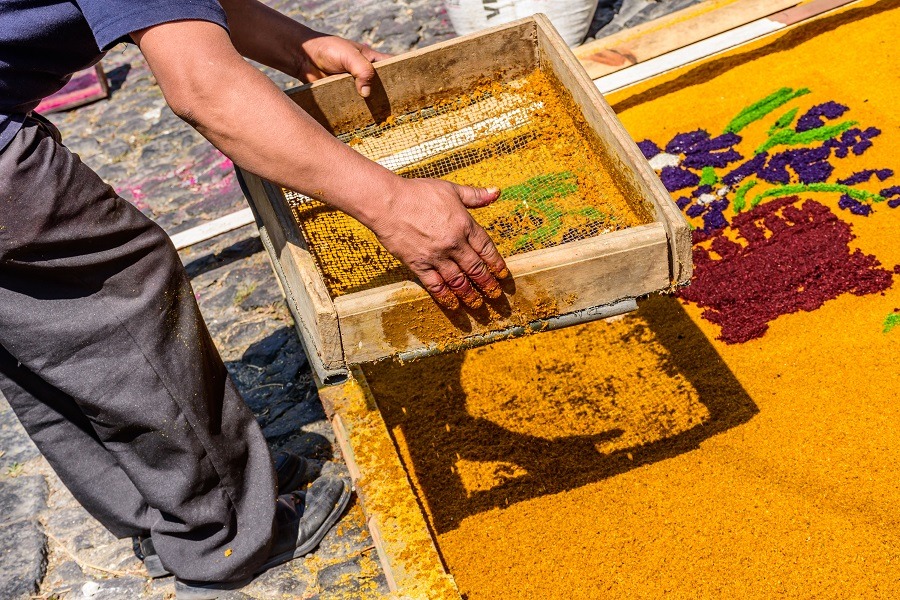 Watching these alfombras being made is something of a mesmeric experience and one that we highly recommend.
Please note that Semana Santa is a big deal in Guatemala, both for locals and tourists, and flights and accommodation book up a long way in advance.
To discuss your individual travel plans for Guatemala, either give us a call on 01580 764796 or drop us an email on travel@beyondtheordinary.co.uk