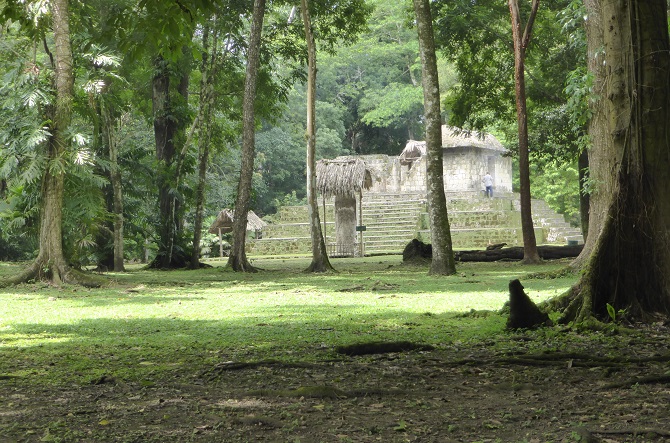 The name Ceibal derives from the Ceiba, a tree endemic to the region and the national symbol of Guatemala. Ceibas were also considered sacred by the ancient Maya who believed that these enormous trees somehow connected the earth and sky.
Historically, Ceibal dates back to the Late Pre-Classic Period and was just one of a number of important Mayan cities in this part of Peten, including nearby Dos Pillas and Aguateca.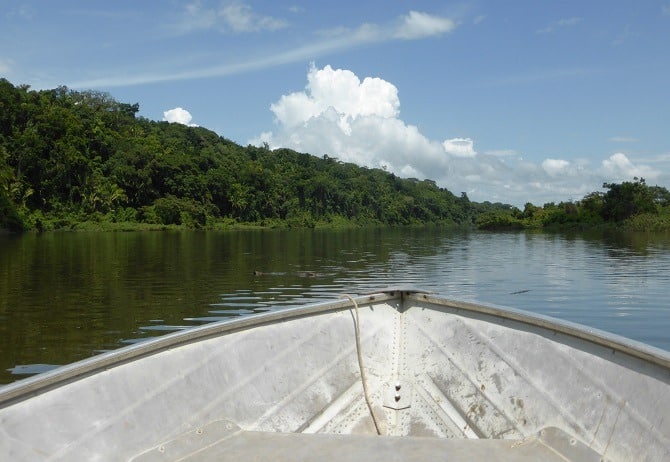 Today, Ceibal is surrounded by dense jungle with the nearest road some 8kms walk. Access to the site is by water along the River Pasion, an enjoyable 45-minute ride from the small town of Sayaxche. Along the way you will see, briefly, crocodiles as well as a variety of birdlife. Both banks of the broad river are entirely flat for almost the entire journey; only at the very end, just as you approach Ceibal, does the right hand bank rise sharply.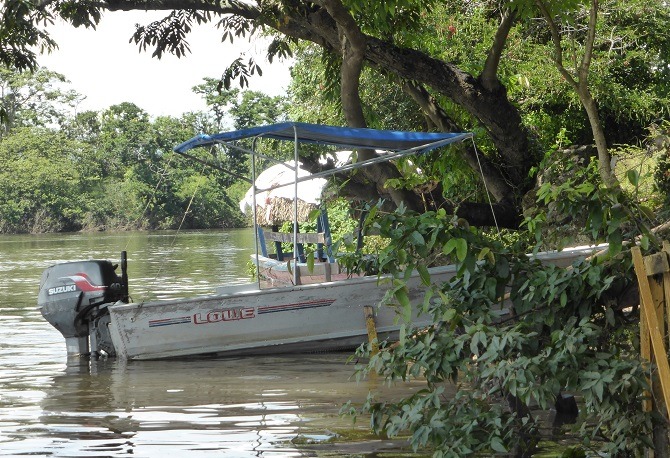 From the river it is a relatively steep, stepped path of some 30 minutes to the park entrance. Just as you enter the official site there is a useful relief map showing how Ceibal would have looked in its heyday, from around 700 to 900 AD.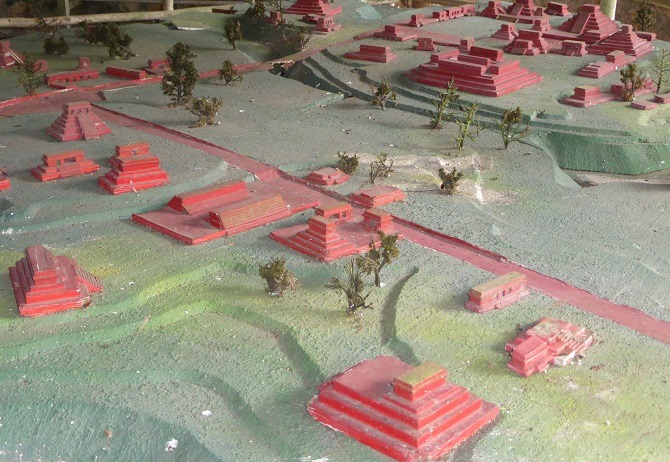 Although Ceibal was the largest city in the region, the current site is almost entirely covered in dense jungle with only 1 pyramid having been restored. Although incomparable in scale and restoration to either Tikal or Yaxha, Ceibal is noteworthy for its numerous stelae which relate much of the city's history. It also attracts very few tourists so, if you go on your own, there is a good chance you will have the site to yourself.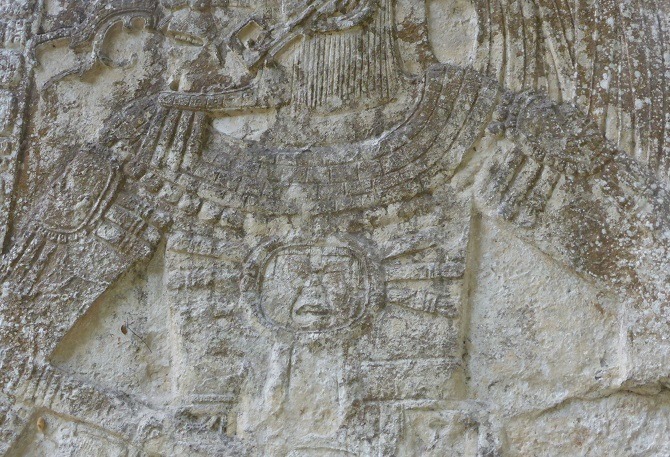 Please note that there are no facilities at Ceibal and although the local caretakers are happy to freelance as guides, they only speak Spanish. Most visitors to Ceibal are on a day trip from the Flores / Lake Peten area and tend to visit both Ceibal and Aguateca on a long day trip. Alternatively, anyone making the long overland journey from Flores to Guatemala City via Coban, Semuc Champey and the like will have to pass through nearby Sayaxche.