Ceviche Yucatan style is my favourite variant of a dish that is hugely popular throughout Central & South America.
I've not yet been to South America but, even within just Mexico, ask for a ceviche in either the Yucatan or the Pacific coast and you will get something very different.
In simple terms, ceviche, which is usually served as an appetiser / starter, is a dish of seafood (usually prawns, white fish or a combination) which is marinated in citrus juice to 'cook' it and then served with a number of different, potential accompaniments – hence the myriad variations.
So, what can one expect when ordering Ceviche Yucatan style? Well, although there are variations even within the Yucatan, the version shown in the accompanying video can be considered as typical. Prawns are always popular, often in combination with firm, white fish and always marinated in fresh lime juice. Avoid using anything artificial and always limes, not lemon.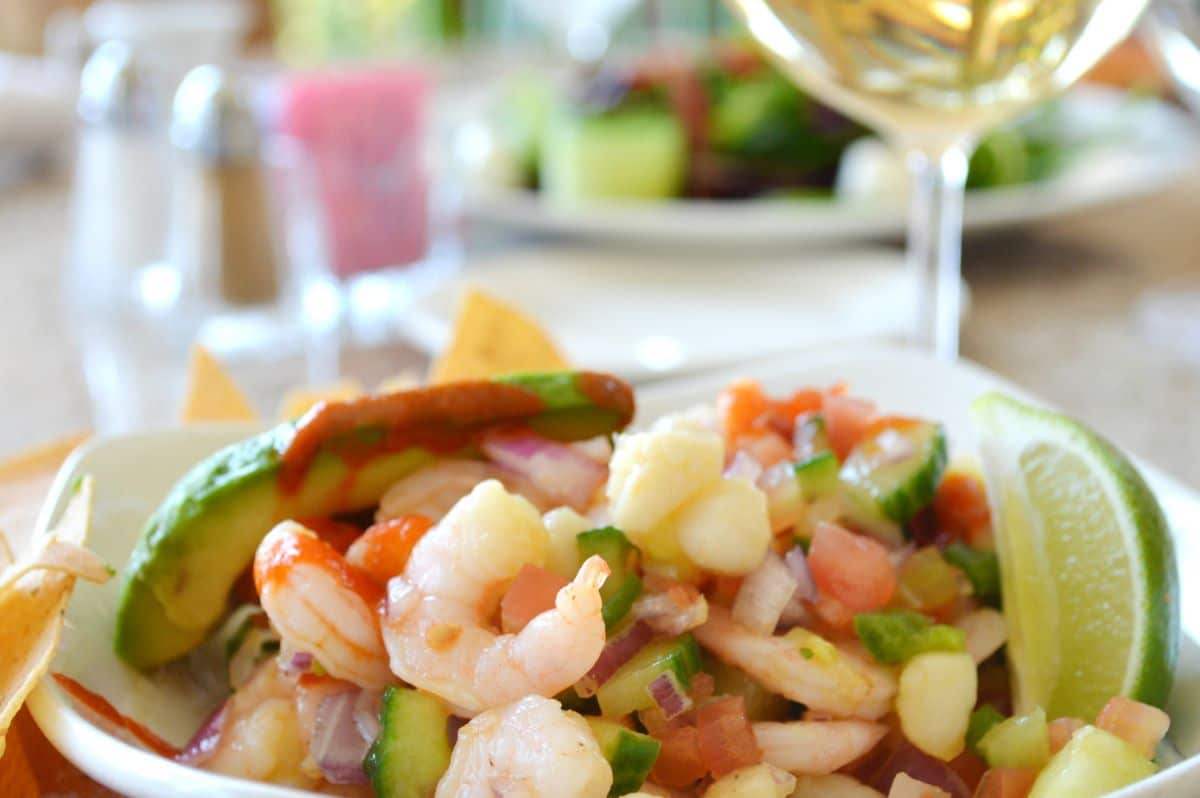 The seafood needs to be entirely covered by the lime juice so that all of it is 'cooked'. It is then common to add sliced tomato, shallots, plenty of fresh coriander and, if you like a little kick, a small amount of fresh red chillies. Served with avocado and tacos, it's a wonderfully fresh and zingy dish, ideal on a hot, sunny day, ie once a year in the UK.
Because the seafood in ceviche isn't cooked in the normal method, ie using heat, it is important that it is as fresh as possible. While the stomachs of locals might be battle-hardened, most overseas visitors will be much more vulnerable to seafood that is past its best.
If you're on holiday in the Yucatan, and you really should be, you can find ceviche pretty much everywhere and anywhere along the coast. If you're worried about getting ill, perhaps stick to hotels or fancier, more formal restaurants; if, like me, you have a lead-coated stomach, you can try some of the market stalls or beach shacks – the picture below is where I had a delicious Ceviche Yucatan style on the beach at Holbox.
You can also find ceviche inland but, with the extra distance from the coast, even I'm much more cautious where I would eat. Decent hotel /restaurant – ok; stall by the side of the road – no thanks.
Enjoy.