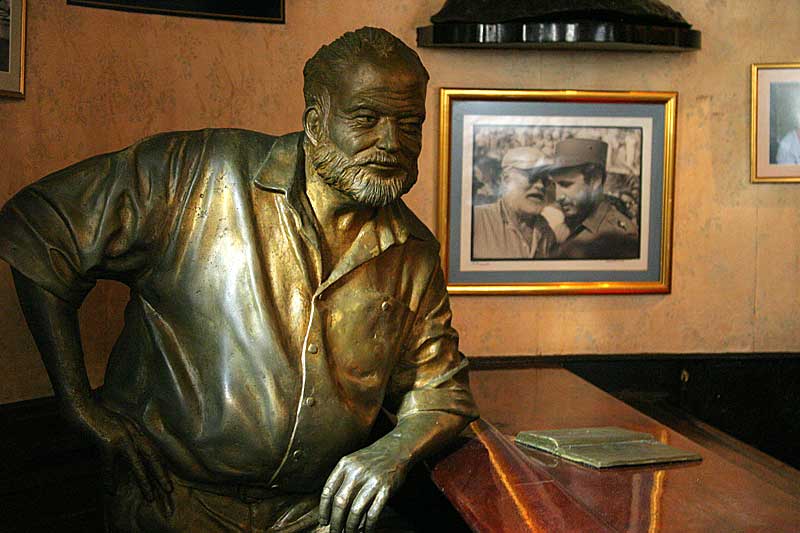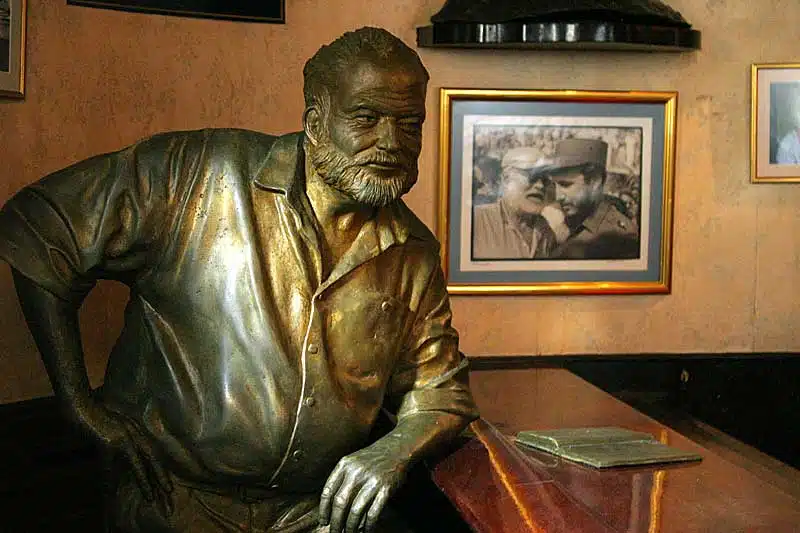 When it comes to Cuba and literature there are no end of options to choose from. Here are just three of my favourites.
The Old Man & The Sea – Ernest Hemingway
It's barely possible to talk about Cuba and literature without referring to the great man, 'Papa' Ernest Hemingway.
While he might not be to everyone's taste, The Old Man & The Sea is probably Hemmingway's best known and most successful novel, as well as the last piece of fiction published during his lifetime. Published in 1952, in 1953 the book was awarded the Pulitzer Prize For Fiction and, the following year, was cited by the Nobel committee when it awarded Hemingway the Nobel Prize for Literature.
The story itself is short, simple and allegorical in nature, focussing on an ageing Cuban fisherman who has failed to land a catch for some 84 days. Setting out to sea on his own, he faces a gigantic struggle to land a massive Marlin and, having succeeded, an even bigger struggle to get it back to land.
For visitors to Cuba, there are any number of Hemingway themed tours, day trips etc. A visit to his hold home, Finca Vigia, is highly recommended and can be pre-booked as one of our many Havana Trips.  Of less interest is a visit to the fishing village of Cojimar, said to be part of the inspiration for the book but rather forlorn nowadays.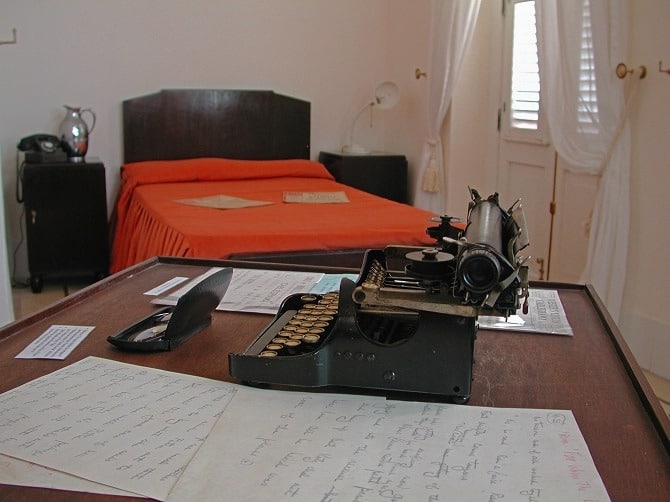 Our Man In Havana – Graham Greene
Witten by one of the great British authors of the 20th century, Our Man In Havana came out just before the Cuban Revolution and, as well as capturing the tense mood in the country at the time, also manages to poke fun at the British secret services (and Greene himself was signed up by M16 many years before) as well as the developing Cold War in which Cuba would soon find itself centre stage.
For those who have read the book, and wish to re-trace its steps, it is possible to stay at both the Hotel Sevilla in Old Havana as well as the Casa Granda in Santiago.
The Motorcycle Diaries – Ernesto Che Guevara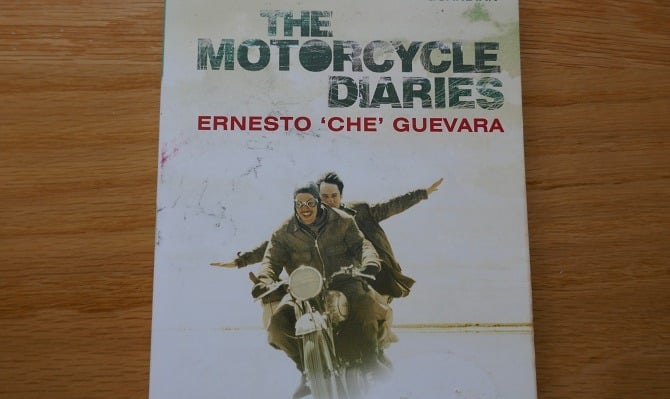 While the Motorcycle Diaries have nothing to do with Cuba, and were written by an Argentinian, to understand Ernesto Che Guevara and how he came to be the icon of the Cuban Revolution – and protest / revolutions in general – you really need to read the Motorcycle Diaries.
Written some eight years before the Cuban Revolution, when he was just 23, the Motorcycle Diaries chronicle Che Guevara's travels by motorcycle (a 500cc Norton) through 1950's Argentina, Chile, Peru & Venezuela. Although initially planned as no more than a grand, boys' adventure, the journey became his very own Road To Damascus, opening his eyes to the poverty and injustice that he spent the rest of his life trying to overcome.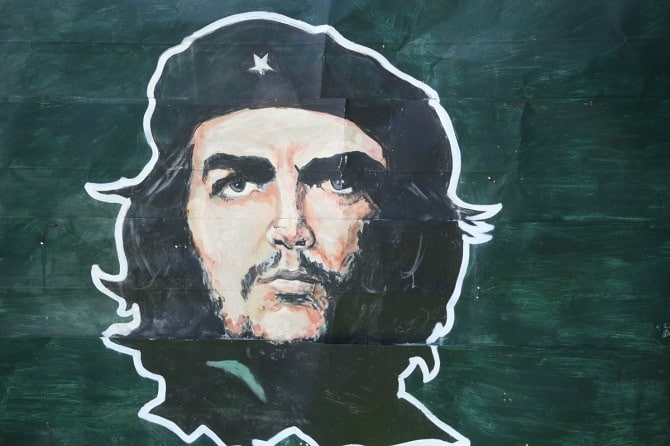 Other
As none of the above were written by Cubans, if you want actual Cuban literature – although not particularly light – there is nowhere better to start than with the poems of Cuban national hero, Jose Marti. However, even if you never go near any of his books, if you do visit Cuba you are pretty much guaranteed to hear his work, immortalised in the iconic song 'Guantanamera'.