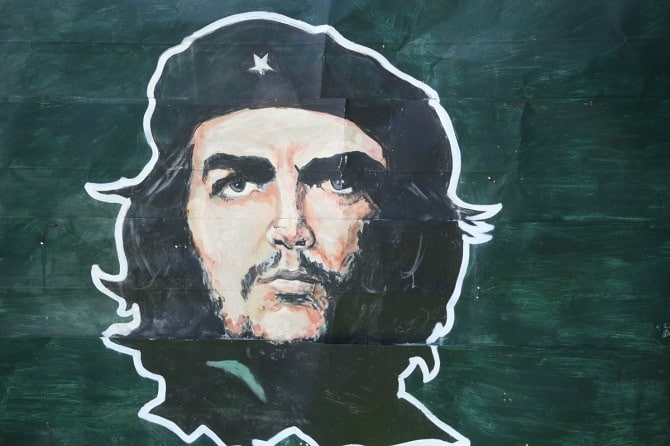 No matter whether you have any interest in Cuba history, you cannot visit the island and escape the presence, almost 50 years after his death, of Che Guevara.
Ernesto Che Guevara was born in Argentina in 1928 and, while a medical student, undertook his eponymous journey across South America by motorbike, a trip immortalised in 'The Motorcycle Diaries'. It was during this trip, and faced with everyday poverty and injustice, that Che Guevara was radicalised.
Having experienced first-hand the political whims of the CIA, who facilitated a coup against the elected leader of Guatemala where he was based at the time, Che Guevara came into contact with Fidel & Raul Castro and joined their 26th July movement which was committed to the overthrow of the US backed regime in Cuba.
His military prowess, courage and leadership qualities led to Che Guevara becoming, in effect, the Second-In-Command of the Cuban Revolution behind Fidel Castro. Indeed, it was Che who led the fighting at Santa Clara in December 1959, the decisive, final military action of the Cuban Revolution.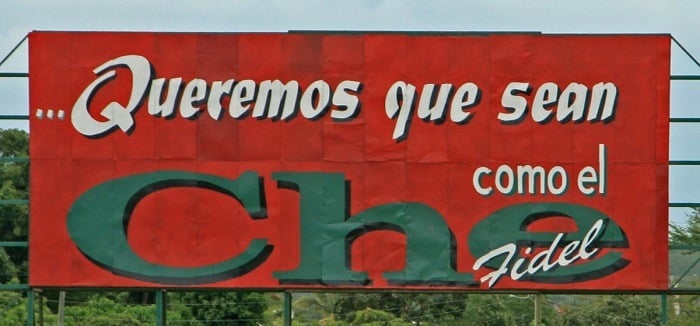 Following the Revolution, and up until 1965, Che Guevara played a variety of roles within Cuba and judgement of his record largely depends on one's political viewpoint. While he was at the forefront of a hugely successful literacy campaign in the countryside, his economic policies were a disaster. At the forefront too of the successful Bay of Pigs defence, he was also responsible for the imprisonment and worse of opponents of the Revolution.
As his early days suggested, Che Guevara was a principally a man of action and so, from 1965, he set about taking his revolutionary ideas and ideals on the road, first to Congo and then Bolivia where he was captured and summarily executed on 9th October 1967.
Today, the legacy of Che Guevara is somewhat confused. To many, he remains the standard bearer in the fight against social and economic injustice; to others he embodies apolitical, global cool while for possibly the majority, he is the man with the beret on the t-shirt.
For those with an interest in the man, Che Guevara's mausoleum and monument are located in the city of Santa Clara in central Cuba (approximately 3 hours' drive from both Havana & Trinidad) together with the Tren Blindado. Although it is possible to visit from either on a day trip, most visitors will incorporate Santa Clara as part of a broader tour of Cuba. If you do plan to visit, please note that all museums etc in Cuba close on a Monday.
For those with a general interest in the Cuban Revolution, as well as the great outdoors, we also highly recommend the hike up to La Plata, near Bayamo in eastern Cuba.