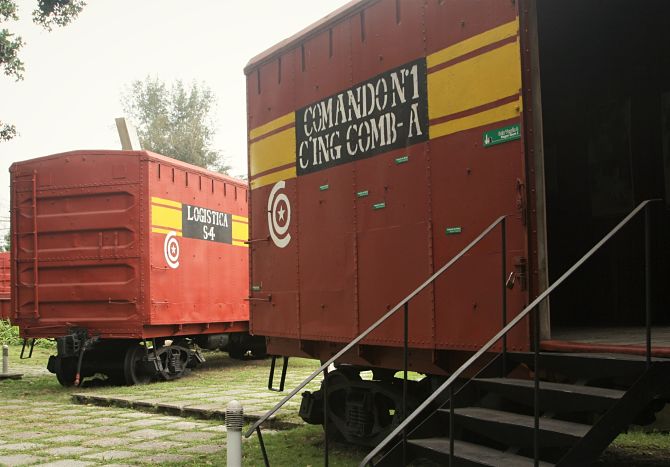 Located in the city of Santa Clara, the Tren Blindado (Spanish for 'armoured train') is part monument, part museum and relates to one of the most famous events of the Cuban Revolution.
Towards the end of 1958, the Cuban Revolution was going the way of Fidel Castro and his rebel forces but the incumbent government of Fulgencio Batista was still hanging on to power. In December, forces led by Che Guevara attacked the city of Santa Clara which was still in government hands but suffering heavy losses. In order to re-enforce the army, an armoured train was sent from Havana with ammunition and other vital supplies.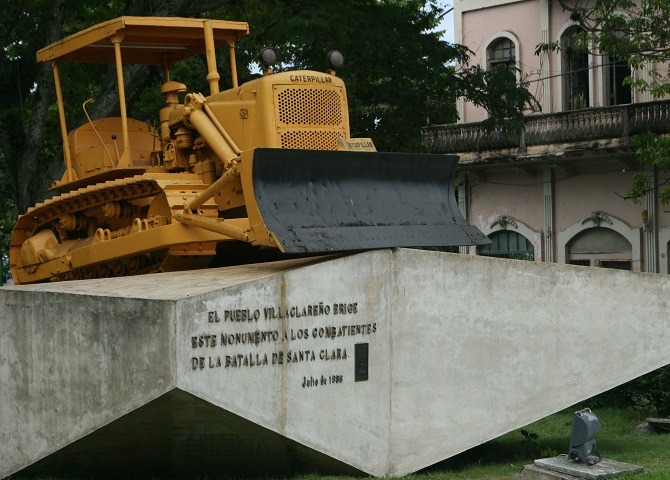 Understanding the importance of these supplies, Guevara made their capture a priority. After a short but fierce battle, and with significant local support, the train, with its soldiers and supplies, was captured on 29th December.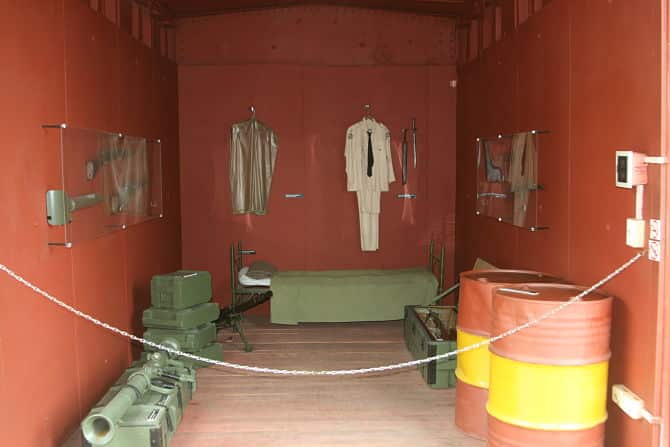 As well as the practical benefits of seizing the train, which led to the fall of Santa Clara, the PR effect was no less important. Supporters of the government rapidly lost heart just as those of the revolution gained momentum. With a matter of days, Batista had fled the island and the Cuban Revolution was over.
Today, the Tren Blindado is located close to Santa Clara station on the main Havana – Santiago train line. The original carriages have been converted into the rooms of the museum while outside there are monuments to both Che Guevara and the bulldozer that was used to derail the train.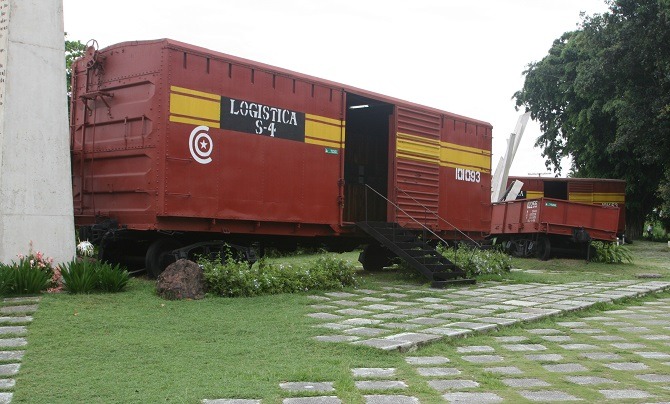 As with museums throughout Cub, the site is closed on Monday and then, generally, open between 8 & 12 on Sunday and between 8 & 6 the rest of the week.
Together with Che Guevara's Mausoleum & Monument on the city's edge, the Tren Blindado is Santa Clara's main draw, as much for Cubans as foreign visitors.
For details of accommodation options in Santa Clara, click here.