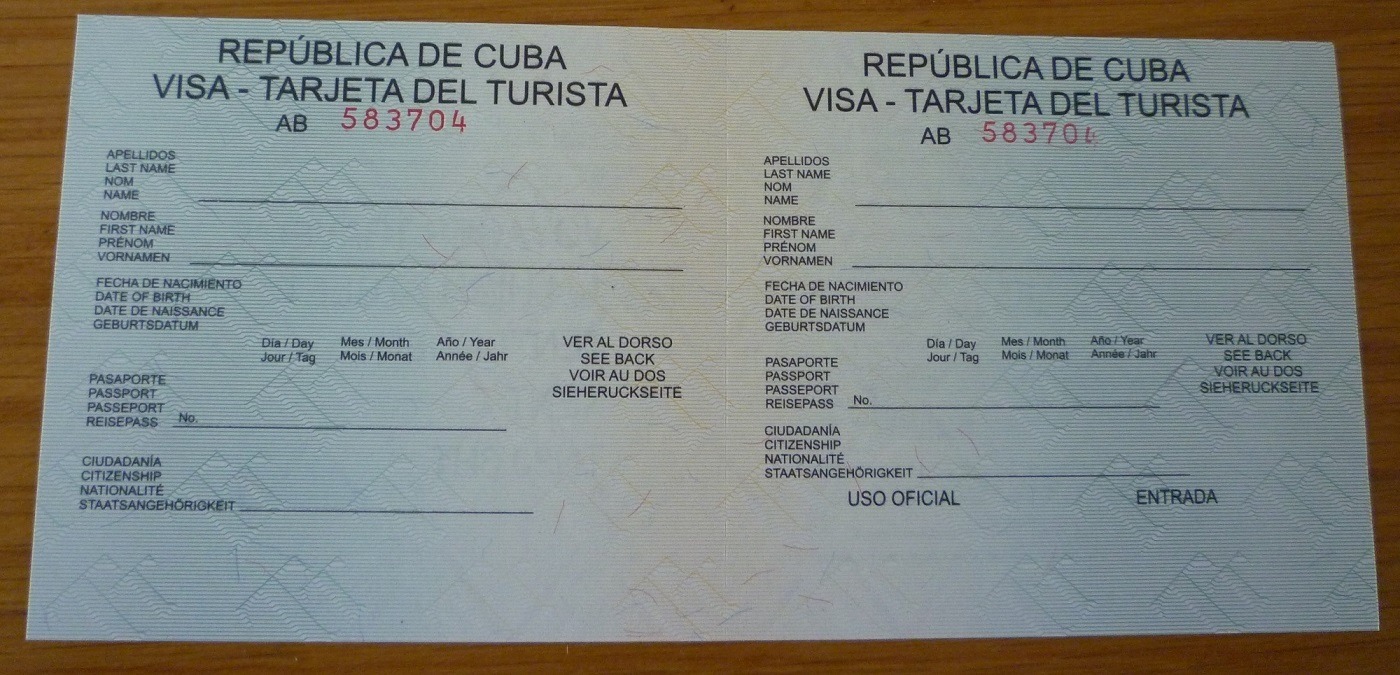 For UK citizens, entry to Cuba for purely touristic purposes is very straightforward. All that is required is a Cuba Tourist Card (currently £15) and a UK passport that is valid for 6 months from the date of return to the UK.
A Cuba Tourist Card can be issued by the majority of UK tour operators – who are not meant to add any further mark up or administrative fee – or direct from the Cuban consulate in London. Going through the consulate is slightly more time consuming, especially as proof of booked accommodation in Cuba is required first, so, where possible, it does make sense to go through a tour operator.
A popular, and entirely legal option, is to book a mini-package through a specialist tour operator (such as Beyond The Ordinary!), often just the flight and 3 nights' accommodation in Cuba; the tour operator is then permitted to issue Tourist Cards. No forms, photos etc are required. Please note however that Tourist Cards are only valid if they have the relevant tour operator's stamp on the reverse.
The Tourist Cards themselves are very simple: they are no more than a typical landing card and just require 5 bits of information; first name, last name, date of birth, passport number and nationality. There are 2 sides to the Tourist Card, the left side for entry and the right side for departure and both need to be filled out.
Tourist Cards must be completed before you fly as check-in staff are prompted to ask to see them before issuing a boarding pass – no Cuba Tourist Card, no travel.
On arrival in Cuba, and a long wait, immigration will take the left hand side of the Tourist Card (entry) and return the right side (departure). Keep this safe as you will need to present it again when you leave the country.
It is important to note that Cuba immigration policy is not to stamp visitor's passports and, as such, there will be no official record of your having travelled to the island. This is often an important issue for travellers who visit the US on a frequent basis; it is an even more important consideration for US citizens who visit Cuba illegally!
A Cuba Tourist Card allow visitors to spend up to a month in Cuba although they can be extended, for a fee, at a small number of locations across the island, including Havana.
This article is directed at UK passport holders only and all other nationals should seek advice from their nearest Cuban embassy.
Effective 15th November 2021, all visitors also need to complete an online Cuba Health Declaration form (aka Advance Passenger Information form)