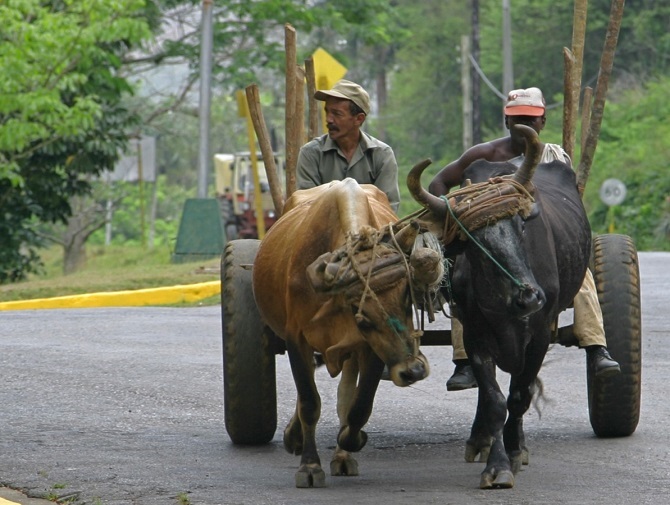 There can be no over-stating the importance of travel insurance – no matter where in the world you are visiting – although with Cuba there are a couple of important, additional factors that need to be taken into account.
The first is that Cuban law stipulates that all non-Cuban nationals visiting the island must have full travel insurance, including medical repatriation cover, and must be able to provide evidence of this cover if so asked. In theory, anyone who arrives in Cuba and is unable to provide the necessary documentation can be forced to take out travel insurance there and then through the local state provider. Although not hugely expensive, it's a hassle and a waste of money if indeed you already have your own cover.
Although this sounds somewhat officious, the reality of this policy is that it is largely directed at Cuban Americans who were returning to the mother country, suddenly getting injured or unwell and expecting the Cuban authorities to step in and provide treatment.
However, although we assume there must have been such instances, we personally don't know of any UK visitors to Cuba who have been asked to provide any evidence of travel insurance. It is also not 100% clear exactly what such evidence would constitute. Many people here in the UK get their travel insurance as part of their bank account or credit card and therefore don't have a specific written policy document. Our advice is to take whatever you can, preferably with your name it – chances are that any official who might stop you won't know what they are looking for anyway.
The second, equally important factor regards Cuba travel insurance relates to the trade embargo imposed on the island by the US government. As a result of this longstanding embargo, all US companies are banned from doing business with Cuba, directly or indirectly, a ban which extends to travel insurance. Some travel insurance policies in the UK and beyond are underwritten by US companies, often without clients being aware of it, so it is vitally important that you check this directly with the provider. If you travel to Cuba with invalid travel insurance, regardless of whether you were unaware of the fact, you will not be covered in the event of a problem.
Our final advice regards Cuba travel insurance reverts to the more generic. Many people assume that they only need to take out travel insurance just before they actually travel. While this may be true in regards to cover for delays, theft, medical issues etc it doesn't take into account one other critical aspect of travel insurance, cancellation cover.
If you have booked your lovely, annual holiday to Cuba, or wherever, paid the tour operator in full, and then have to cancel the arrangements within (normally) 8 weeks of departure, you will be liable for cancellation charges. The closer you get to departure the higher these cancellation charges are; often 100% of the holiday cost if you cancel within 2 or 3 weeks of departure. If you already have travel insurance in place then the vast majority of policies will cover you if the cancellation is due to injury or illness. If you don't have travel insurance in place, well, that's potentially a whole lot of money down the drain.
Our advice regards Cuba travel insurance is therefore as follows (1) Take out full travel insurance as soon as your holiday booking is confirmed (2) make sure that the insurance company you are using covers travel to Cuba and (3) make sure that the policy you are taking out includes medical insurance including full emergency repatriation cover.