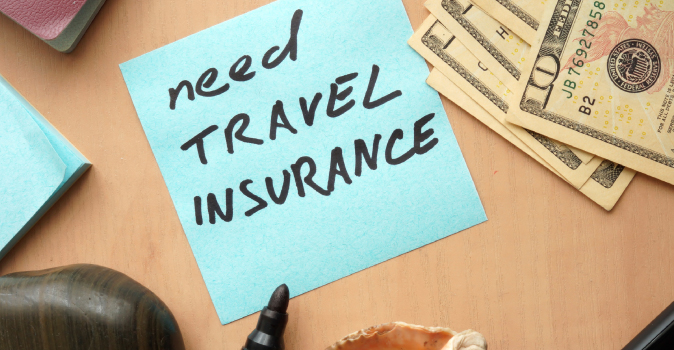 When planning and arranging a holiday – no matter where to – sorting out travel insurance is often relegated to one of those things that 'you'll get round to'. Although fully understandable, this can have very expensive ramifications.
When many people think about travel insurance, they focus on the protection it affords while actually travelling, ie cover for accidents or illness and loss of valuables. For this reason, many people decide to take out their travel insurance just before they travel.
What this fails to take into account, but one of the most important aspects of a (decent) travel insurance policy, is the cover that it provides for cancellation or curtailment.
Consider this –  say a couple book their annual holiday to Cuba, Belize etc through a tour operator and the cost of that holiday is £4,000. If they book in advance they will generally pay a small deposit up front with the balance due 8 to 10 weeks before departure. Being subject to the tour operator's booking conditions, and having then paid the balance in full, if our couple subsequently have to cancel their holiday they will be subject to cancellation charges.
Cancellation charges vary from tour operator to tour operator but, almost always, increase in severity the closer one gets to departure. It is not unusual for these cancellation charges to be set at 100% of the holiday cost for any booking that is cancelled within 21 days of departure. If that was the case with our couple, and one of them had a fall 2 weeks before departure and was unable to travel, they would get nothing back from the tour operator.
If they have travel insurance in place, the cancellation and curtailment cover would kick in and they would get almost all of their £4,000 back (there is usually an excess). If they didn't have insurance in place, well, how would you feel about missing out on your holiday and waving goodbye to £4,000? Unfortunately, it is something that I have witnessed all too often and, not surprisingly, those who it has impacted on have been left feeling distressed, angry and guilty.
Please note too that not all travel insurance policies are the same so, yes, you will need to check the dreaded small-print. Some, cheaper policies, don't actually include cancellation and curtailment or, if they do, might have limits on how much they will cover. Many people now have annual insurance that they receive for free from their bank, credit card or even through work – ever checked exactly what is covered?
For anyone planning on visiting Cuba on holiday, there are other, unique considerations to take into account. Please click here for more details.