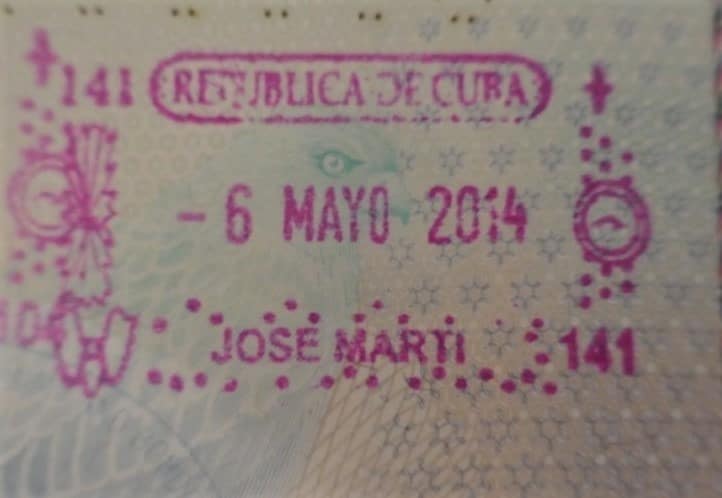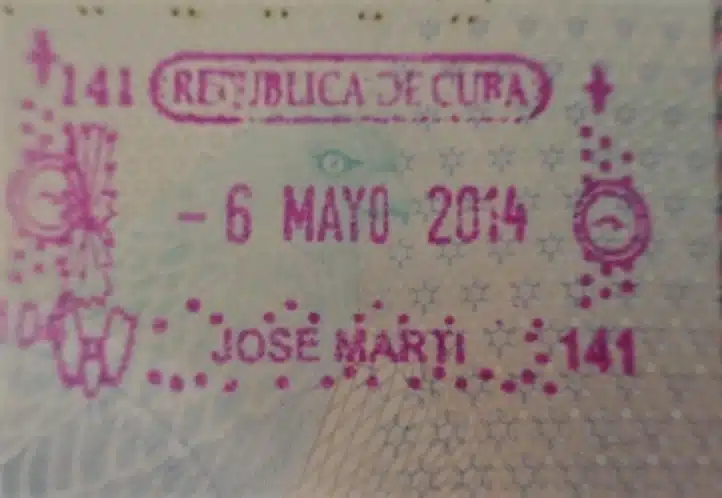 A guide to Cuba visa requirements including who needs one, who doesn't and how you go about getting one.
As with all national entry regulations, the following information is subject to change without notice and is meant purely as a guide. It is also targeted purely at those planning to visit Cuba on holiday.
With the exception of UK passport holders, if you are planning on visiting Cuba you should consult your nearest Cuba Consulate to ratify current regulations and requirements.
The good news is that most nationalities, including British & EU passport holders, do not require a Cuba visa to enter the island for the purposes of a holiday.
Instead, you will require a Cuba Tourist Card. Most reputable tour operators, including Beyond The Ordinary, are licensed to self-issue these Cards and therefore hold them in stock. At Beyond The Ordinary, we charge £15 per Card although other tour operators may charge more. The Card allows visitors to travel to Cuba for single trips of up to 30 days.
Below is an example of a blank Card, front and back. If you are arranging the Card through a Tour operator, please note that the back must be stamped by the tour operator as per our example.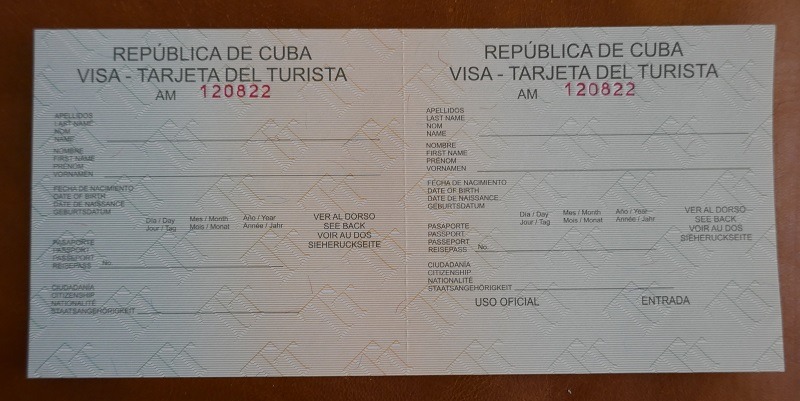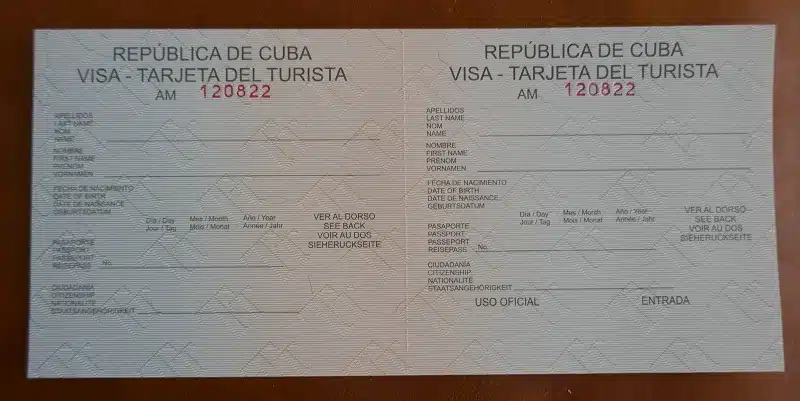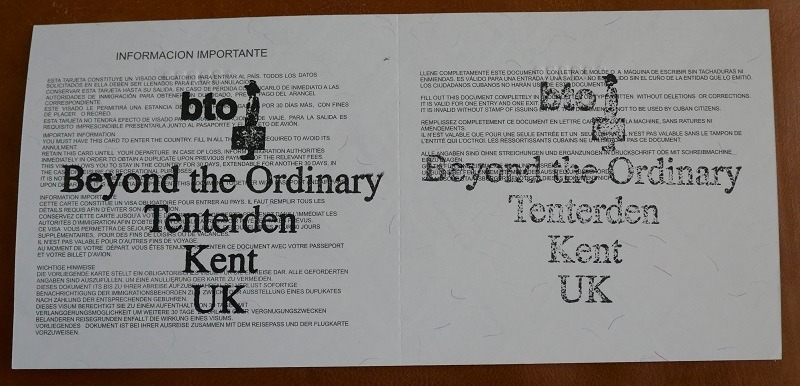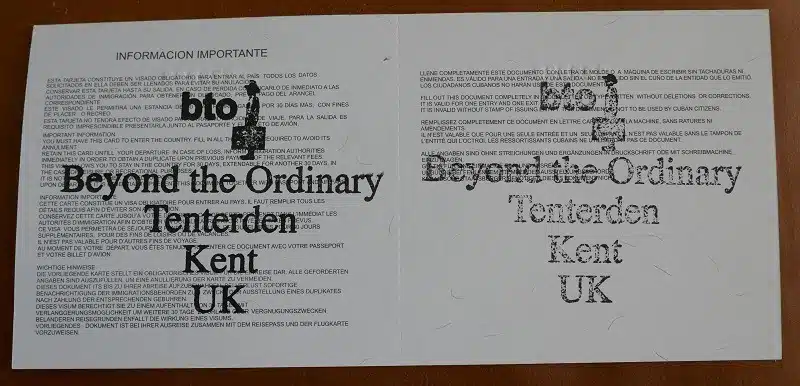 If you are travelling independently, you will need to source the Card direct with your nearest Cuban Consulate. Please note that it is not possible to purchase these Cards at the airport and you will not be allowed to complete check-in facilities at the airport without either a Tourist Card or Cuba visa.
While securing a Tourist Card is relatively simple, nationals of certain countries require a full Cuba visa that can only be issued by a Cuban Consulate, such as the one in London.
At the time of publication of this article, our understanding is that nationals of the following countries require a Cuba visa.
Iraq, Iran, Syria, Yemen, Algeria, Egypt, Tunisia, Libya, Cameroon, Afghanistan, Bangladesh, Philippines, India, Nepal, Pakistan, Sri Lanka, Eritrea, Ethiopia, Ghana, Guinea, Kenya, Nigeria, Sierra Leone & Somalia.
Similarly, our understanding of the requirements for a Cuba visa are as follows (for travel that originates in the UK).
A completed and signed application form.
Flight confirmation details (inbound & outbound).
Proof of three nights' accommodation booking.
Your last three months bank statements.
Passport and UK visa valid for 6 months after departure from Cuba.
One passport photo.
The application for a Cuba tourist visa must be made in person at the Cuban Consulate (you will need to make an appointment in advance) and the application process includes an interview. The visa will be granted the same day, based on the results of the interview. The price of the visa will be advised by the Consulate at the time of arranging your appointment.
Cuban Consulate: 67 High Holborn, Holborn, London WC1V 6PA | 020 7240 2488
We also recommend that you check the latest advice from the British Foreign & Commonwealth advice regards entry requirements for Cuba. 
To discuss your Cuba holiday requirements, please email us on travel@beyondtheordinary.co.uk or call on 01580 764796. You can also visit our Itineraries page for ideas and inspiration.