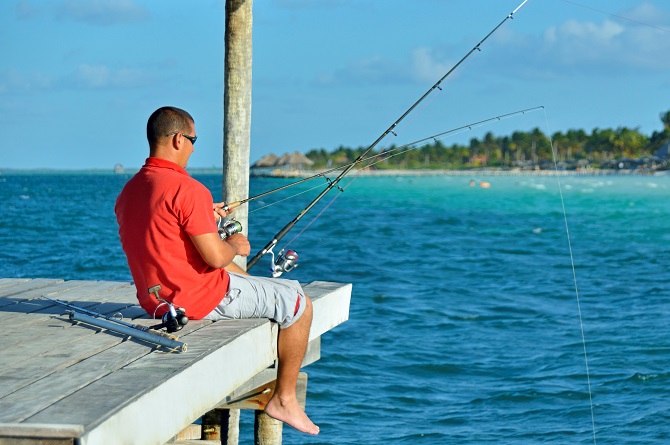 An archipelago comprising the main island plus over 4,000 cayes and islets, Cuba has the potential to become perhaps the world's foremost fishing destination although, before that can ever happen, significant investment will be required.
Before going any further, I should also state that I am not a fisherman and my experience of fishing in Cuba is very limited. Many years ago, I led a group of friends to Cuba which included chartering a boat in Varadero to go deep-sea fishing. In the event, any nearby marine life had nothing to fear as the trip was more akin to a booze-cruise than a serious fishing trip.
More recently, I attempted to arrange a deep-sea fishing holiday for a group of guys from the UK who wanted to combine the famous nightlife of Havana with some hangover-busting fishing. While the former all went off without a hitch, the fishing was a borderline disaster – think 'lost' bookings, 'broken down' boats and inclement weather.
What I have learned from all this is that fishing anywhere is a niche pursuit, best left to the experts, and arranging fishing in Cuba requires a long lead-in time, reliable local contacts, patience, a sense of humour and a great big dollop of luck.
As far as local experts are concerned, well, look no further than Avalon, who currently operate fishing in Cuba from 6 different locations. Please note however, Avalon are very much geared to the, er, serious end of the market (ie complete fishing holidays) with prices to match. If you just want to fit in a bit of fishing as part of a broader holiday to Cuba, well, they are unlikely to be interested.
Apart from Avalon, the only international company offering fishing in Cuba, Marlin is the country's main provider of nautical holidays and has marinas right across the island. Ecotur is another local organisation that makes arrangements for fishing across Cuba.
Also represented across the island, although not so specialist, are Gaviota and Cubanacan, 2 of Cuba's major tourism businesses with their own hotels, aircraft, buses, rental car, travel agencies and marinas.