A guide to kayaking on Lake Atitlan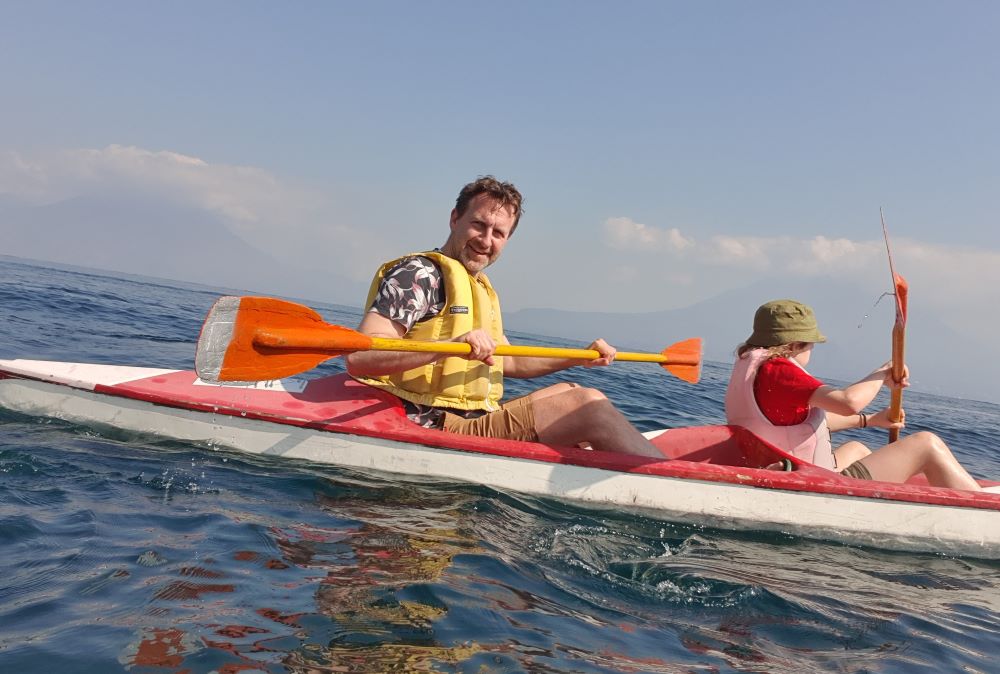 A relaxing boat trip across Lake Atitlan has long been a must-do for visitors to one of Guatemala's outstanding natural highlights.
However, for those looking to get even closer to the water, and something more energetic, we also offer fully guided kayak tours of Lake Atitlan.
Beginning in the lakeside town of Panajachel, close to all our featured Lake Atitlan accommodation, you will meet up with the rest of the group and your bilingual guides for a brief introduction before heading out on to the water.
From Panajachel, you will kayak close to the shoreline of Lake Atitlan for approximately an hour, before arriving at the natural hot springs close to the small town of Santa Catarina Palopo.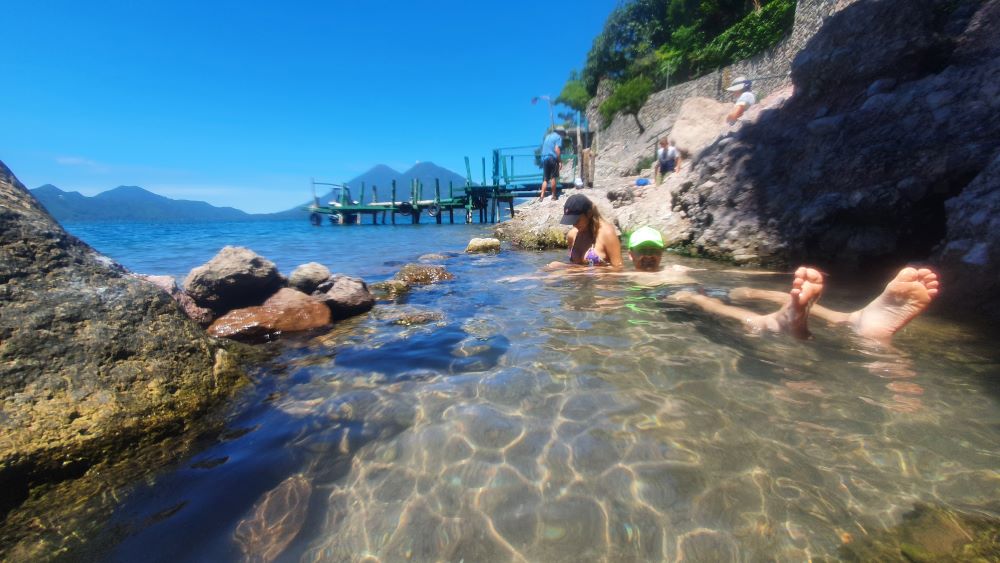 After your gentle work-out on the lake, there will be an opportunity to have a refreshing swim in the lake as well as relaxing in the hot springs.
For those interested, there will also be time to explore Santa Catarina with its colourful houses, traditional weavers and small museum.
After approximately an hour in and around Santa Catarina, it will be time to reboard your kayak and paddle back to Panajachel.
At this stage, clients have the option of either returning to their hotel or continuing with the same group and guide on an approximate hour-long cycle tour around Panajachel.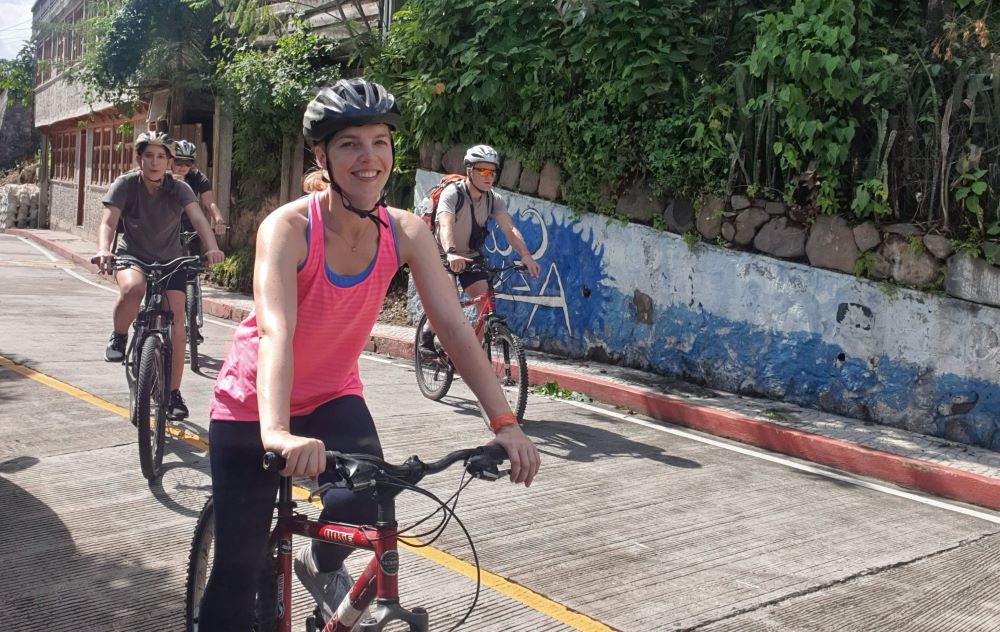 In order to take advantage of the generally calmer morning waters, kayak tours of Lake Atitlan start at around 8 or 9am.
The kayak tour lasts approximately 3 hours and includes the kayaks, life vests and guide while the hour-long cycle tour includes bikes and helmets.
Please note that we are only able to offer kayaking on Lake Atitlan (as well as the bike tour) as part of a complete holiday itinerary to Guatemala.
Our minimum booking requirement is for 7 nights and examples of our holidays can be found in the Itineraries section of our website.
Please note however that these are no more than sample ideas as all our holidays are entirely flexible and can be tailor made to clients' exact requirements.