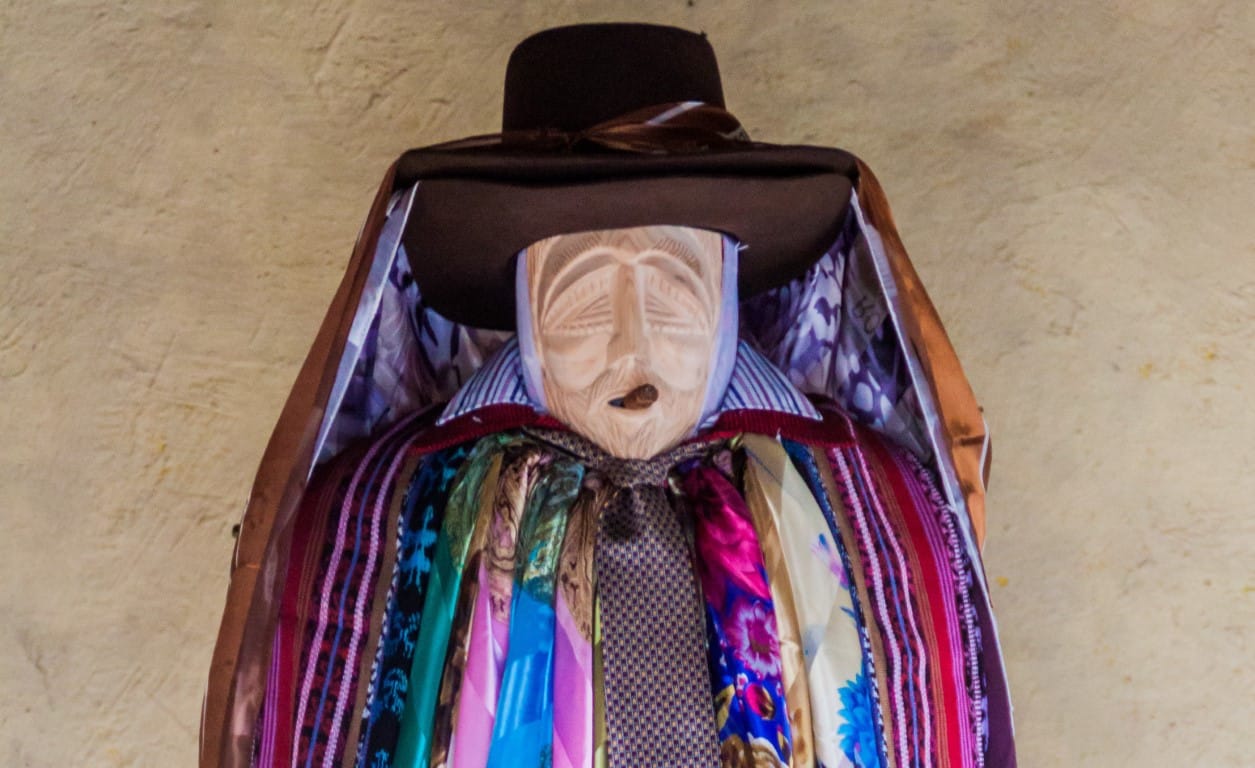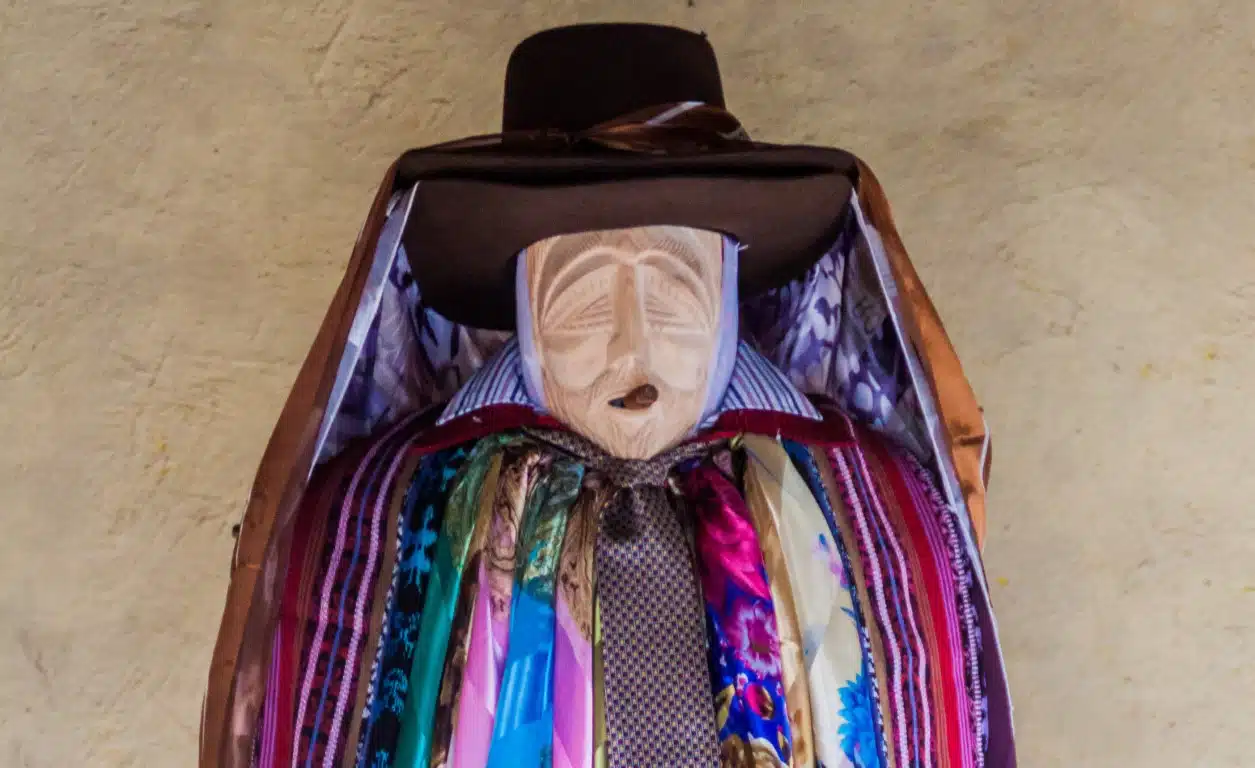 Defining Maximon is no easy feat although the most suitable description of him is probably as a folk saint.
However, this is no saint in the typical, western understanding of the term. For Maximon is a saint who is more than partial to a smoke and a drink and who knows what else.
In Guatemala more than perhaps any other country in Central America, Catholic beliefs and local, indigenous traditions have become intertwined into a form of folk Catholicism, hence the folk saint.
Sometimes also referred to as San Simon, Maximon is typically represented in the form of a dressed-up, wooden effigy, sat on a chair, usually in a small, smoke-filled room.
Believers travel from far and wide across the country, but especially in the Highlands of Guatemala, to ask for all manner of things: better health, improved finances, protection, marriage, you name it. There are no rules on who can and can't ask for his help so whether you're a priest or a politician, you're in…….just not without an offering of money, alcohol, cigars or even tortillas.
Even if you are a non-believer, and simply curious, you can still visit Maximon although you will probably be charged a fee of some sort, especially if you wish to take photos, rather than being allowed to make an offering. There are no set fees or rules but you can expect to pay anything up to 100 Quetzales (around US$13).
Based in the town of Santiago de Atitlan, alongside Lake Atitlan, he has a tendency to move around somewhat so the services of a guide are recommended.
As the vast majority of our clients will include time at Lake Atitlan as part of their Guatemala holiday, and with a boat trip very much at the top of the 'to do' list, getting to see him is relatively simple.