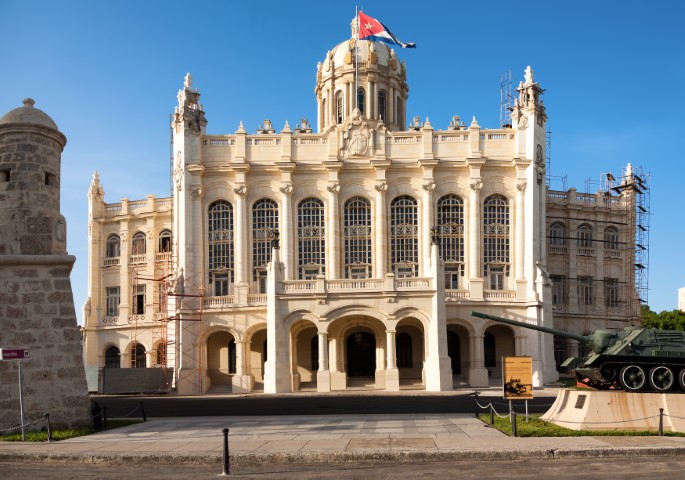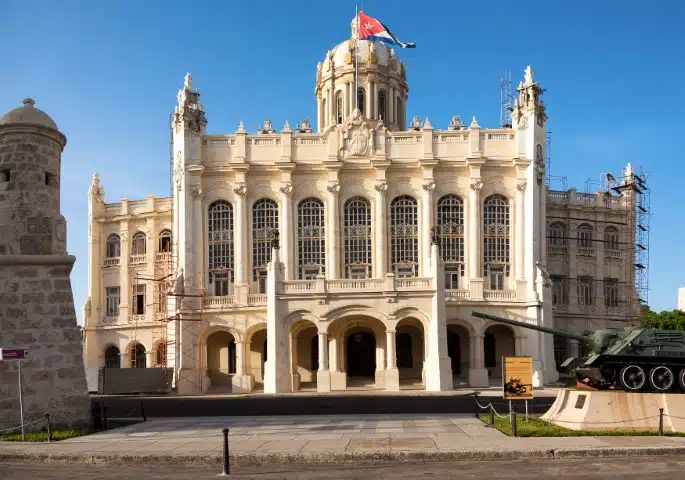 One of the stand-out buildings in Old Havana, the grand Museum of the Revolution occupies what was once the Presidential Palace.
Inaugurated in 1920, the building was only home to Cuba's Presidents until 1959 when the last incumbent, Fulgencio Bautista, was overthrown. For the next 20 years or so it was occupied by various government departments until, in 1974, it took on its current status.
Grand-looking from the outside, the building's interior is no less impressive with the original decoration having been carried out by Tiffany Studios of New York. The most famous room is undoubtedly the Salón de los Espejos, which is a replica of the Hall of Mirrors in the Palace of Versailles.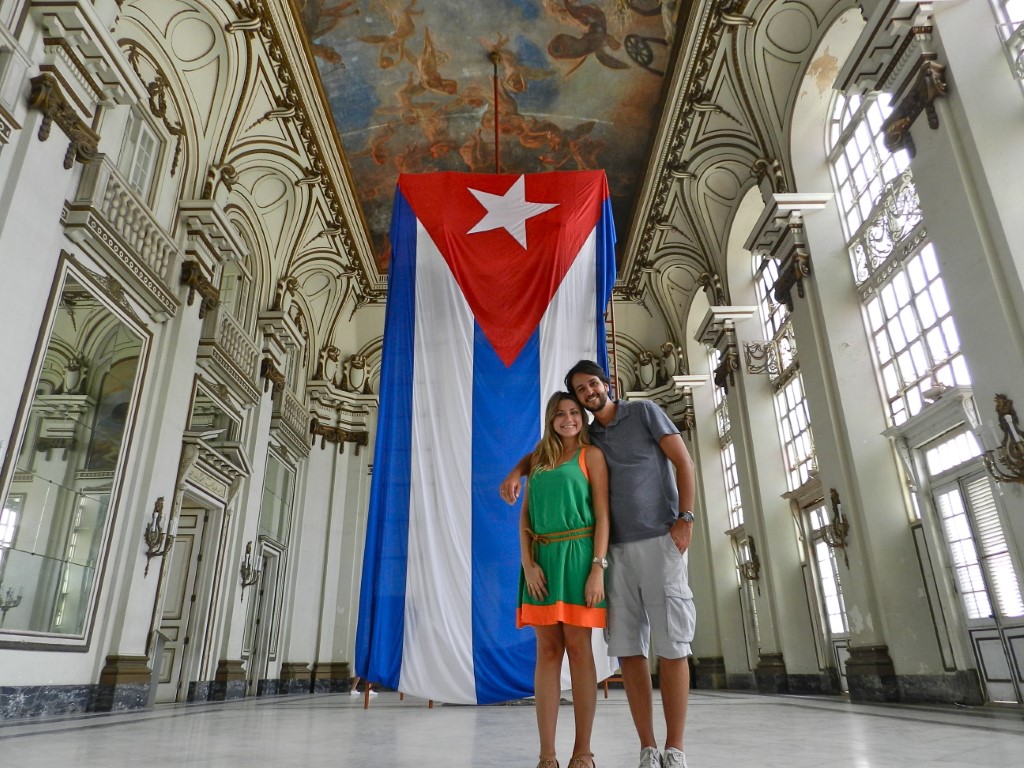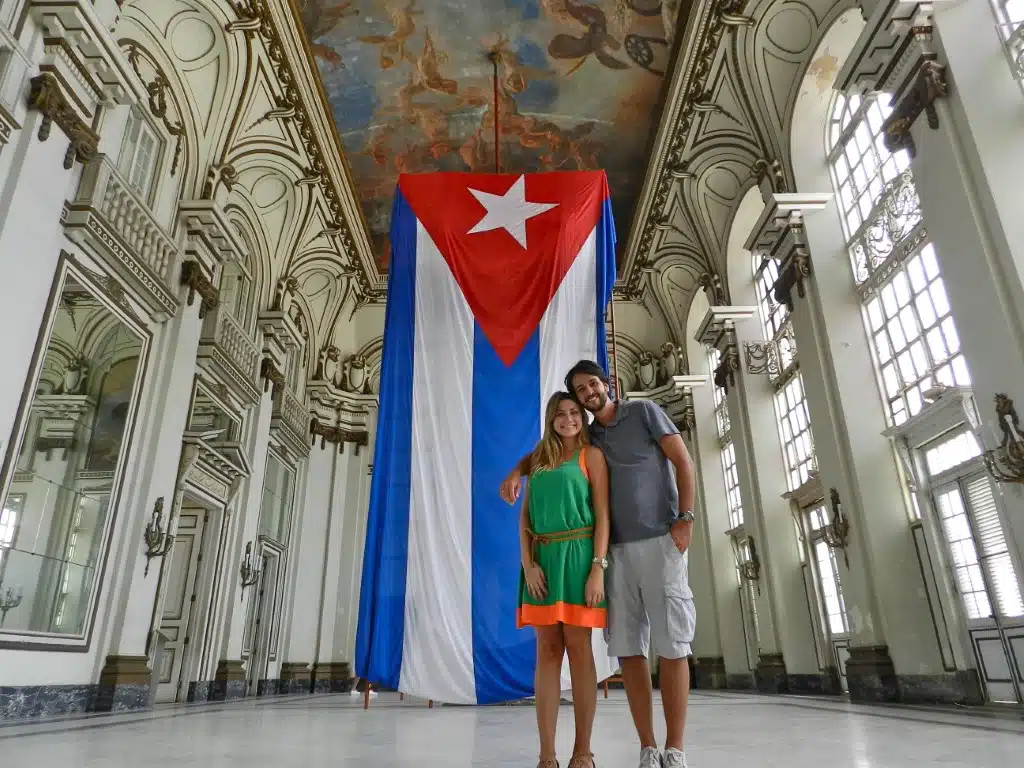 Despite its name, there is more to the museum than just the 1959 Revolution, with exhibits that cover the island's many struggles from the 15th century onwards.
However, if it is the Revolution that you're interested in, outside the museum and encased behind glass is the Granma, the famous boat in which Fidel Castro and his revolutionary comrades sailed to Cuba from Mexico in November 1956; also on display are planes and vehicles that were used both in the Revolution itself and the subsequent repelling of the Bay of Pigs invasion.
With its convenient location in Old Havana, the Museum of the Revolution (open daily) can easily be visited on an independent basis although it is also included in some of our Havana 'Trips' as well as our 7 night escorted tour of western Cuba.