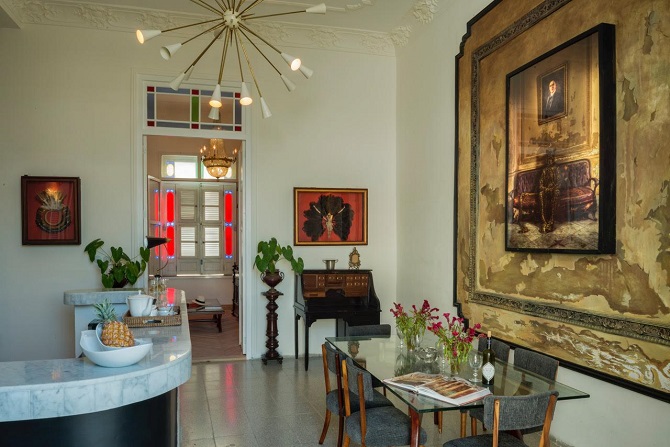 In the early days of the casa particular, one never really knew what to expect…..except not too much. Ensuite bathrooms were rare, air conditioning even rarer. Heck, just having reliable electricity was a bonus.
Today, nobody knows for sure how many casa particulares there are in Cuba but there are thought to be at least 1000 in Havana alone. With so much competition, ensuite bathrooms and a/c are now pretty much a given while, at least in Havana, there are a small but growing number of casas that, dare I say it, are inching their way towards international standards of comfort and style.
In a previous post, I touched upon some of my favourite casas in Old Havana. New for 2018, and located in Plaza Vieja in the very heart of Old Havana, is casa Plaza Vieja 1912.
Plaza Vieja is one of the most beautiful squares in Old Havana and just a short walk from numerous sites of interest, bars & restaurants.
Plaza Vieja 1912 itself is located on the second floor, above a small museum and is a beautiful, 'heritage' building dating back to 1912, hence trhe name.
After extensive remodelling and redecoration by French interior designers, Plaza Vieja 1912 offers some of the most stylish accommodation anywhere in Cuba. The property has 2 bedrooms, both with kingsize beds, 2 bathrooms, living / dining room, kitchen and a beautiful terrace complete with its own fountain.
Aside from being a wonderful building in a fantastic location, Plaza Vieja 1912 has also been beautifully decorated with numerous antiques, works of art and murals created by the official Escuela de Arte de La Habana.
Unlike most casas in Cuba, where one rents a room in a property, Plaza Vieja 1912 can only be rented as a whole and is therefore ideal for grown-up families or friends travelling together….you'll need to book well in advance though.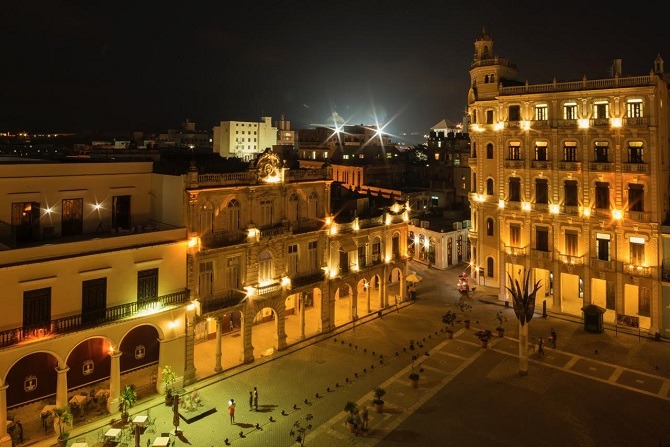 Travel Beyond The Ordinary