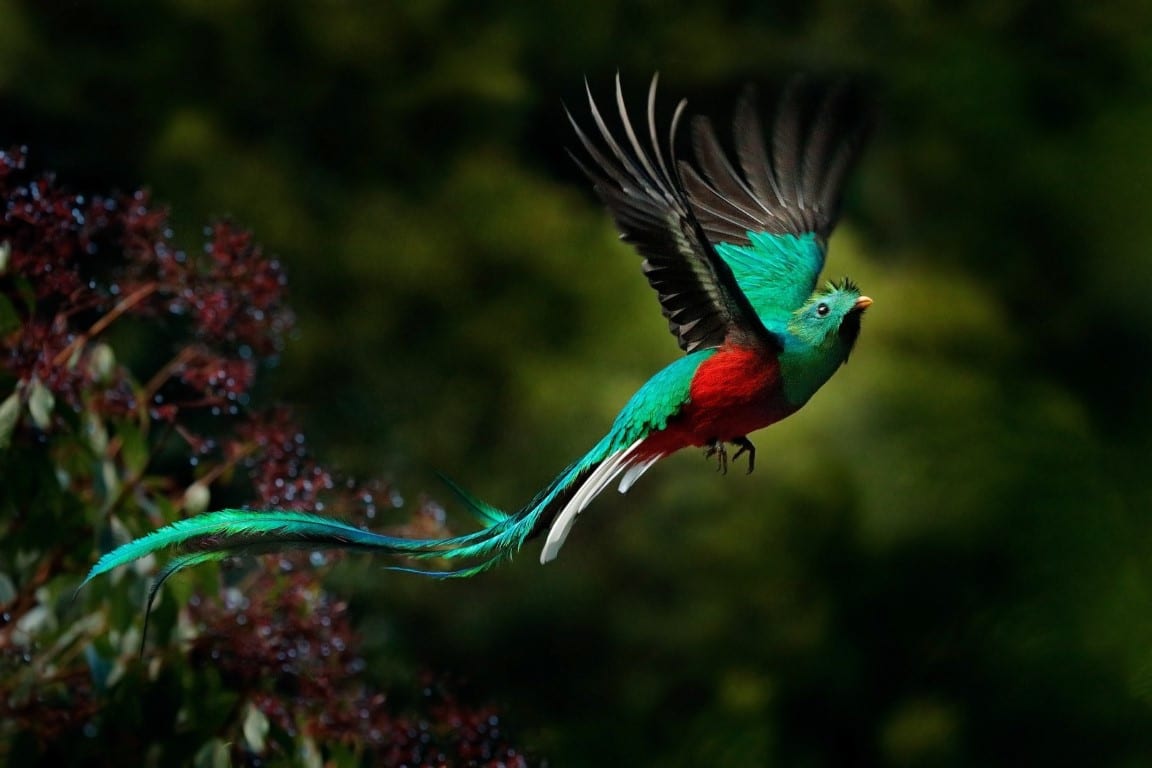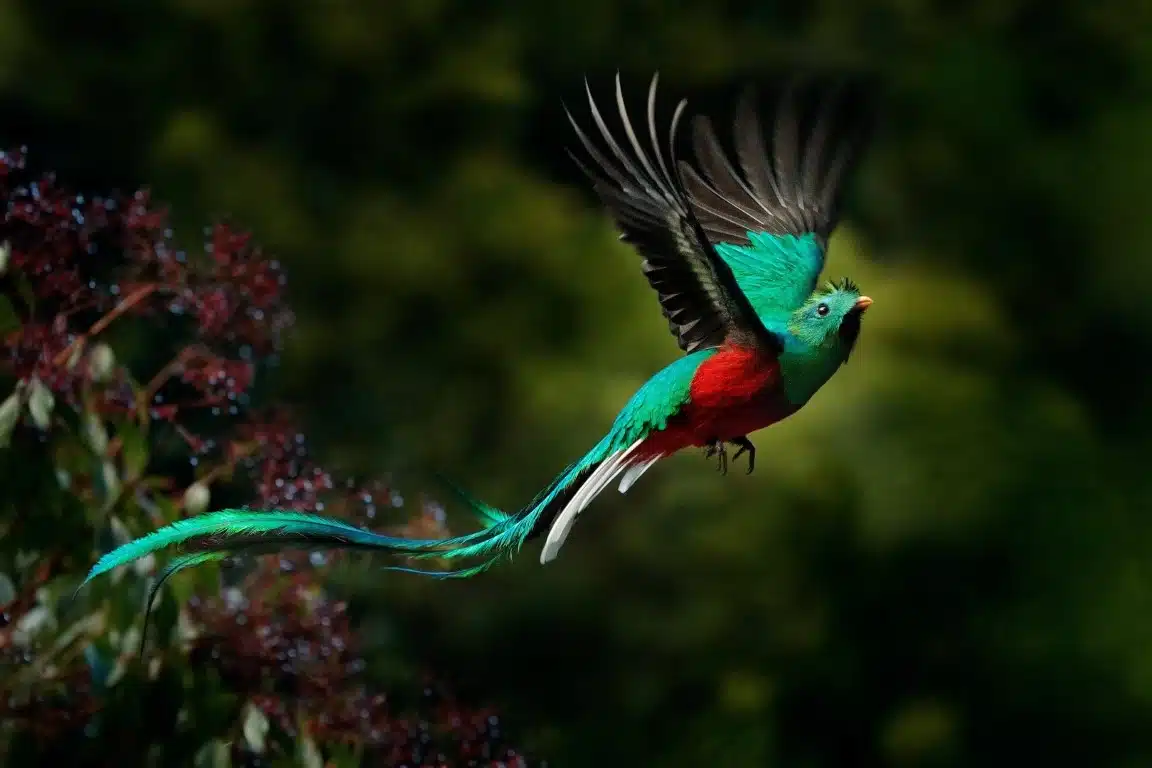 The Quetzal is part of the Trogon family and is the national bird of Guatemala. It is found both on the country's flag and coat of arms as well as lending its name to the national currency.
Not only does the quetzal represent freedom in traditional Mayan culture (as a species, they do not respond well to captivity) but quetzals are also one of the spirit guides, or nahual, of the Maya.
Being slightly more precise, the bird in question is actually the resplendent quetzal (Pharomachrus mocinno – one of five species of the bird) which, as the name suggests, is highly regarded for its colourful plumage.
The key distinguishing feature of the bird is its long tail feather which easily exceeds the bird's body size. In terms of colouring, the quetzal is predominantly green with a red breast.
The Quetzal is only found in parts of Mexico and Central America and, even then, only in remote areas of upland cloud forest such as the Highlands of Guatemala.
As Quetzals typically nest at over 200 feet above ground, and are predominantly, well, green, they aren't always the easiest birds to spot in a forest. Due to habitat loss they are also classified as near threatened on the IUCN Red List.
For the casual birdwatcher, probably the best place to try and spot a quetzal is the Biotopo Mario Dary Rivera Nature reserve, often simply referred to as the Biotopo del Quetzal. This nature reserve is located roughly midway between Coban & Guatemala City and covers approximately 1000 hectares.
Even if you don't spot a quetzal, there are plenty of other flora and fauna to enjoy and lovely walking trails to enjoy the cool mountain air.
The reserve's remoteness makes it slightly impractical to visit on a day trip but it can easily be included on an itinerary that includes Guatemala's roads-less-travelled.