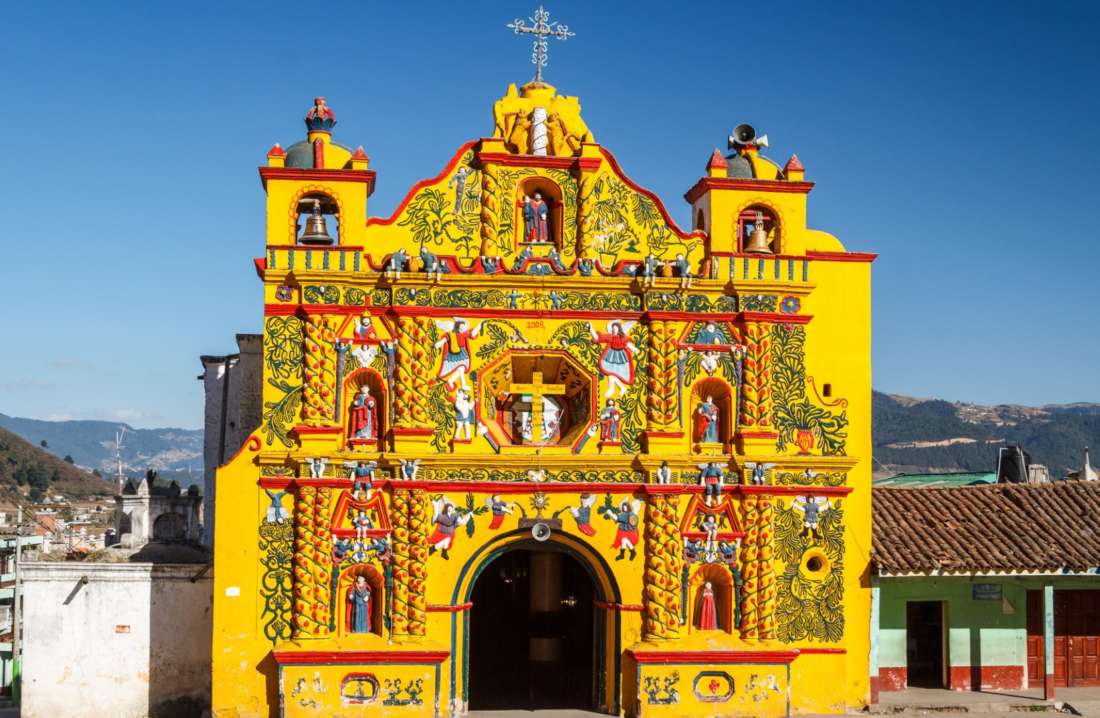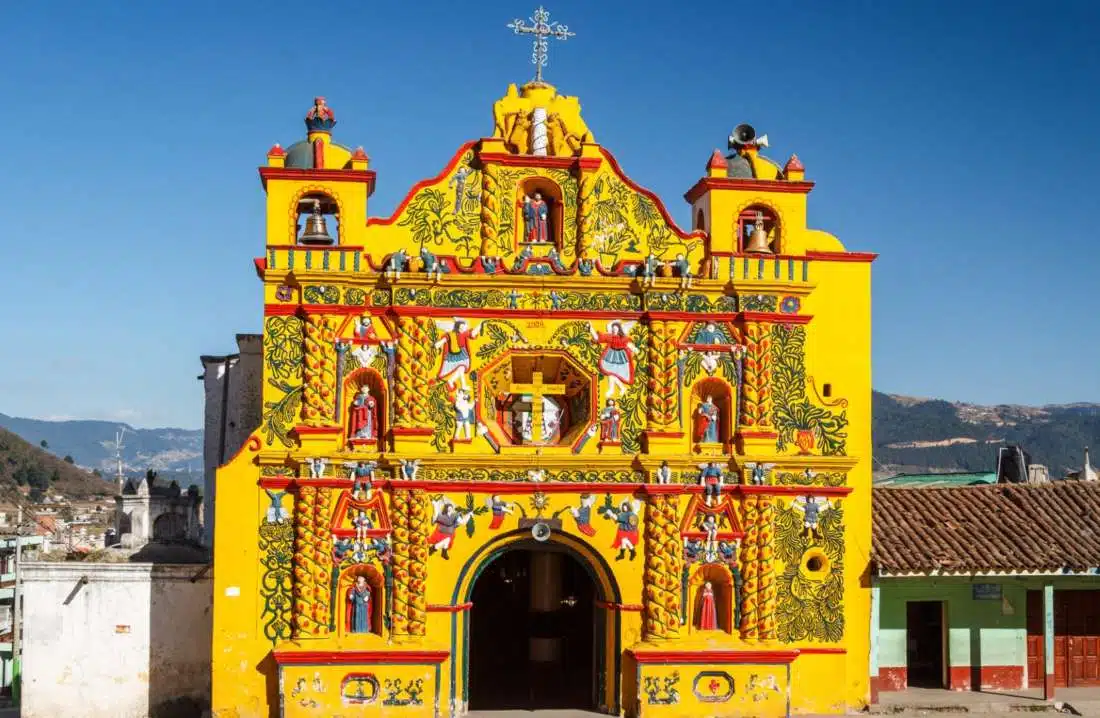 The small village of San Andres Xecul is located a short drive north-east of Quetzaltenango and is famous for its colourful Roman Catholic church.
The exact age of the church is unknown but, to be frank, the history of the building very much plays second fiddle to its extraordinary, psychedelic décor.
Not only is the front of the church painted a very bright yellow, it is also adorned with a riotous mixture of some 200 multi-coloured sculptures comprising humans, angels, birds, monkeys and even vegetables.
Clearly this is not your average Catholic church but, as is common throughout Guatemala, something of a hybrid fusion between traditional Mayan customs and Catholic beliefs. Indeed, the décor of the church's exterior is partly reflected in the traditional huipils worn by local women while the two jaguars on the top of the church are probably a nod to the Mayan Popul Vuh.
Although San Andres Xecul can be visited on a day trip from Quetzaltenango (market day is Friday) most people will stop en-route as part of a broader, touring holiday of Guatemala.