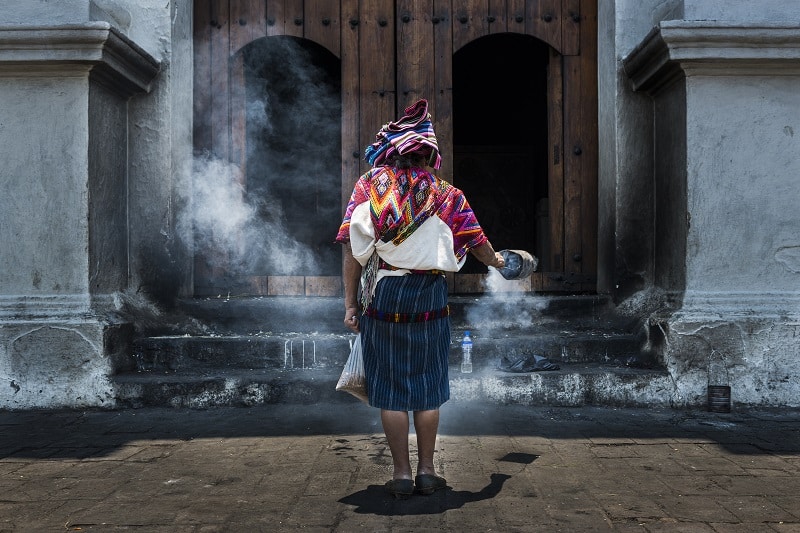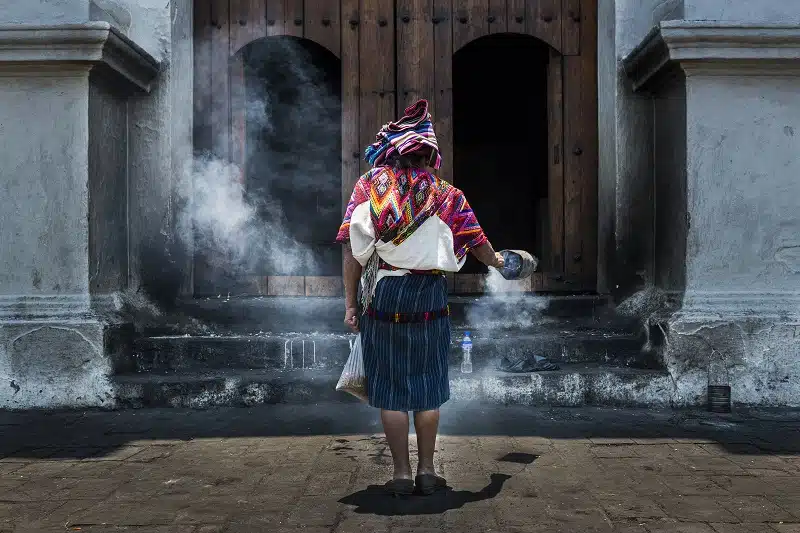 The church of Santo Tomas in Chichicastenango dates back to the middle of the 16th century and is located within the town's compact, main plaza.
As was common throughout the region at that time, the church of Santo Tomas was constructed on top of an existing Maya temple, with each of the (still-in-place) original steps that lead up to the church representing a month in the Maya calendar.
With traditional Maya beliefs and Roman Catholicism existing side-by-side in Guatemala – many Maya see no conflict in adhering to both religions – it is not uncommon to see local Ki'iche Maya priests and chuchkajaues performing ceremonies at the top of the steps and for individual devotees to leave offerings on their way to Mass!
Within the church, it is also common to find offerings of corn, flowers and even drinks, similar to Harvest Festival in the UK.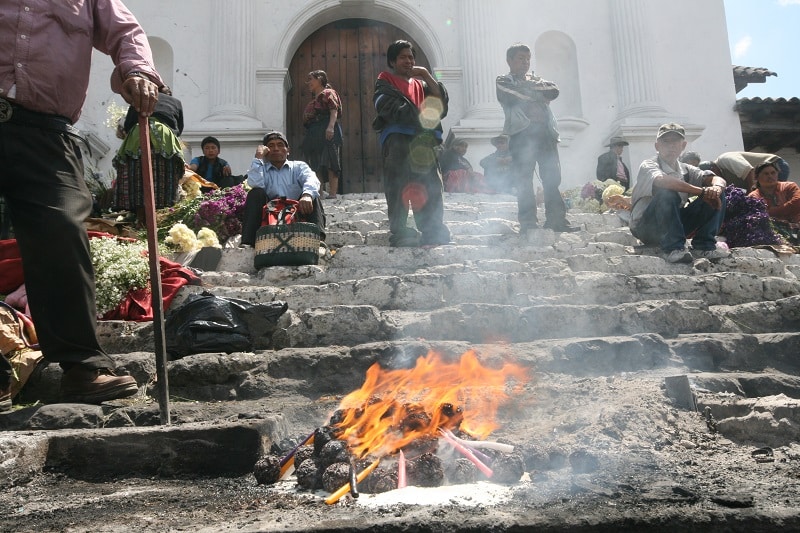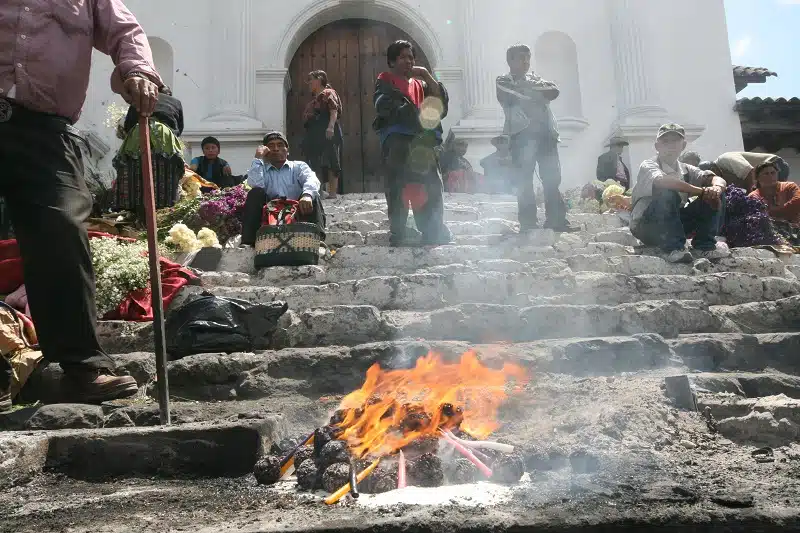 Every Thursday & Sunday, the otherwise sleepy town of Chichicastenango is home to one of the largest and liveliest markets in Guatemala with local villagers flooding into town to sell their produce and meet up with friends and family for a chin-wag.
One of the liveliest and most colourful parts of the market are around the plaza and the steps leading up to Santo Tomas church, home to groups of roving flower sellers charming tourists with their best sales patter. Why resist.
Please note that entry to Santo Tomas is from the side entrance (not the door at the top of the steps) and photography is strictly prohibited inside the church.
To discuss including a visit to Chichicastenango as part of your holiday to Guatemala, please call us during office hours on 01580 764796 or drop us an email on travel@beyondtheordinary.co.uk
Alternatively, for travel inspiration, have a look at our Itineraries page where there are a number of sample touring itineraries that can be tailor made to your exact requirements.