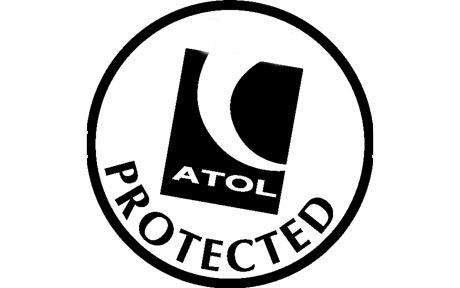 An ATOL is an Air Transport Organisers Licence which allows a tour operator to put together and sell a package holiday, either via a travel agent or direct to the public. It is administered by the CAA (Civil Aviation Authority) in the UK.
For some, the word 'package' has associations with mass charter holiday companies and, say, two weeks at the beach. In reality, a package simply refers to the fact that the cost of a holiday – ie the flights, accommodation and transport – is quoted as a single packaged price; a three week holiday herding camels in Mongolia can be as much as a package as two weeks all inclusive on the Costa del Sol.
However, the relevance of an ATOL to the general public lies not in the fact of being quoted a single price for their holiday arrangements, but in the financial protection that the scheme provides.
By booking with an ATOL bonded tour operator (such as Beyond The Ordinary), you can rest assured that any money you pay over is fully protected in the event that your operator goes bust before the holiday commences. In addition, should the tour operator go bust while you are actually on holiday, the ATOL scheme ensures that your holiday will be unaffected. In some instances, if local suppliers (hotels etc) have not been paid by the tour operator, you may be asked to pay some costs again locally; however, you will be able to reclaim these costs from the CAA on your return.
There are other benefits from booking with an ATOL bonded tour operator which people are less aware of. So, for example, if your holiday cannot proceed because all flights are grounded for 72 hours by another ash cloud, if you have booked a package holiday through an ATOL bonded tour operator then that operator must refund you the entire cost of the holiday.
If you had booked your flights and ground arrangements separately, then, in the same situation, the airline would clearly have to refund the cost of the flights but there is no legal obligation for the hotels, car hire company etc to refund you any monies you have already paid; this is particularly the case with more 'exotic' destinations such as Cuba, Mexico, Guatemala etc.
Please note also, if you book your flights separately, and then book all the ground arrangements through an ATOL bonded tour operator, the protection detailed above does not apply. ATOL protection only applies where flights and ground services are booked together. For holidays booked without flights, Beyond The Ordinary provide financial protection through our ABTOT bond.
It is illegal for anyone other than a bonded tour operator to sell flight inclusive package holidays and, accordingly, such tour operators are obliged to prominently and clearly display their licence number on all correspondence and marketing material, ie brochures and websites. To check an ATOL licence, simply visit the CAA website. ATOL bonded tour operators are also obliged to issue an ATOL certificate at the time of booking.
The final point to make is that the process of becoming an ATOL bonded tour operator isn't easy and, as such, it has ensured that compared to most other industries, there are very few cowboy operators. An ATOL licence isn't a guarantee of a great holiday, it should however add to your peace of mind.