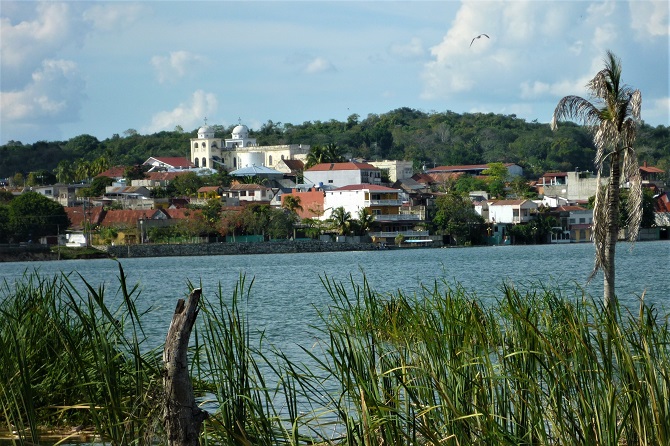 As the travel hub of Guatemala's northern Peten region, deciding where to stay in Flores is an important decision for visitors to the region.
Of course, before going any further, I should probably first say that many visitors to Peten opt not to stay in Flores at all.
As its most famous draw, many visitors to the region like to be as close as possible to the Mayan ruins at Tikal, a good hour's drive from Flores; there is a choice of accommodation within walking distance of the site entrance, ideal for those who wish to visit Tikal for sunrise and / or sunset.
Between Tikal & Flores, especially around El Remate, there is a further cluster of hotels for those who want to stay on Lake Peten, but in a more rural setting than Flores. The same applies to another cluster of hotels on the western tip of Lake Peten – but more about that later.
So, before deciding where to stay in Flores, perhaps the question should be 'why in Flores' at all? Well, not only is the island itself remarkably attractive but it also boats a great selection of bars, restaurants, shops, travel agents etc. It is also within easy reach of Peten's second most visit-worthy Mayan site at Yaxha.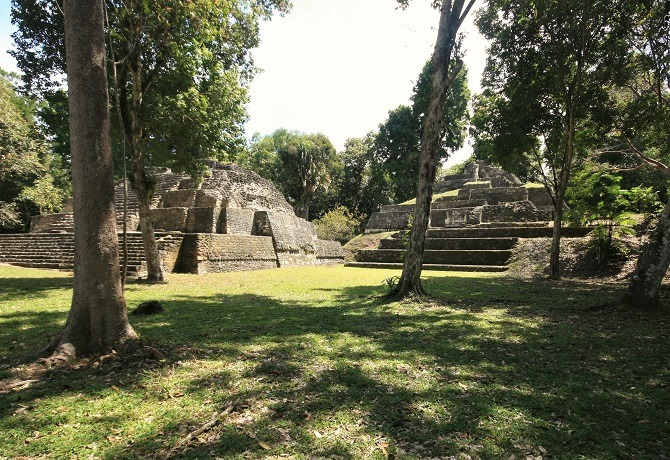 So, assuming you've decided that you want to stay in Flores, I need to be a little bit pedantic for a moment. Although people broadly refer to the town (and airport) of Flores, in fact that only accurately describes the tiny island in the south west part of Lake Peten. Strictly speaking, once you cross the short causeway back to the mainland, you are in Santa Elena.
Given the choice, I would always opt to stay on the island of Flores. It's incredibly picturesque, safe, relaxed and blessed with all the tourist facilities most people need – but not a great range of hotels. There are certainly plenty of places to stay in Flores but none that one could describe as anything remotely luxurious.
My favourite option is the Hotel Isla de Flores, a hotel that wouldn't look out of place in Italy or Greece, and which is located just a block from the lake. Rooms are comfortable, public areas are bright and airy and the tiny plunge pool on the roof enjoys wonderful views. On the downside, there are no lifts.
Alternatively, if you don't mind a short walk across the causeway, the Hotel Maya Internacional is located right on the lake with views across to Flores. It's an attractive, relaxed hotel with a nice little pool. The only downside, apart from the walk / short taxi to the island, is the somewhat ugly shopping mall and car park to its left.
Earlier in this article I briefly referred to a cluster of hotels on the western tip of Lake Peten. The most luxurious of these, and probably the most luxurious hotel in the whole Peten region, is the Hotel Bolontiku. Although it's a good 30 – 40 minutes by road, the hotel has its own private boat which is available to ferry passengers back and forth across the lake to Flores. Definitely worth considering.
Travel Beyond The Ordinary.