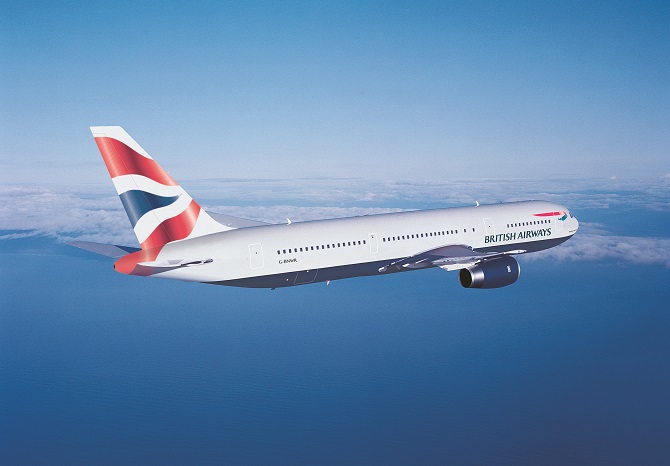 As first reported by Simon Calder, Travel Editor of The Independent, British Airways have confirmed that their Gatwick fleet of 777s are going 10 abreast.
What does that mean exactly? Well, whereas at the moment the economy seating configuration on these aircraft is 3-3-3, it will soon be an even cosier 3-4-3. This is the same as on the airline's fleet of 747s and A380s which are both somewhat wider – the cabin width downstairs on an A380 (where all British Airways economy seats are located) is 6.50 metres. A 747 is about 6.13 metres and a 777-200 is 5.87 metres.
At the end of the day, it all comes down to money – 52 more seats per aircraft gives the airline the wherewithal to either make more money from each flight (especially on routes where it faces limited competition) and / or to be more competitive on price.
Most people in the airline industry are suggesting that this news from British Airways is another clear signal of its determination not to be outdone by Norwegian who are rapidly expanding their long-haul network out of Gatwick. It is surely no coincidence that, in the last couple of weeks, British Airways have announced new services from Gatwick to Fort Lauderdale and Oakland, both routes that Norwegian currently operate.
Of course, this website isn't particularly concerned about flights to either of these destinations; the impact on flights to Havana, Cancun etc is however of great interest.
In the past, I have written about British Airways still not flying to Havana as well as the choice between it and Virgin Atlantic on flights to Cancun.
As I wrote on the latter issue, Virgin Atlantic currently operate 747 flights to Cancun, from Gatwick, in a 3-4-3 configuration and with their new seating throughout. British Airways fly the 777-200 with a current 3-3-3 configuration but very old seating.
The only positive side to the recent British Airways announcement is that, when they do increase the seating configuration on their Gatwick 777s, they will at least introduce new seating with enhanced inflight entertainment etc.
It should also be pointed out that, although this announcement is being seen as a change, at the turn of the Millennium, British Airways were already using a 3-4-3 configuration on their flights to Cancun and Havana. These flights were actually operated on behalf of the airline by a franchise company (AML, I think) but the contract was not extended, so it is said, because feedback about the service (and perhaps the seating?) was so poor. I remember these flights and am inclined to agree.
So, will British Airways survive the media kicking and make this work for them? Almost certainly, yes. The fact is that, despite our collective moans and gripes, most people are prepared to suffer a bit if it means paying less and, if tighter seating can be partly offset by improved inflight entertainment, that also helps. After all, Emirates already operates a 3-4-3 configuration in their 777 aircraft and they seem to be doing ok.