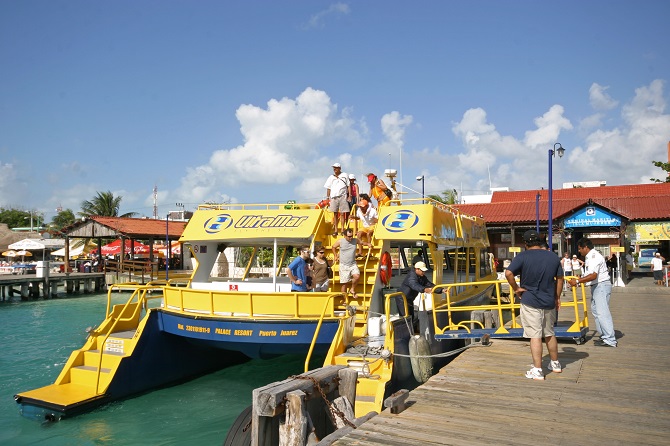 Who would have thought taking a simple ferry ride could be so much fun? It's almost worth staying in Isla Mujeres purely for the ferry ride across.
Isla Mujeres is a popular destination for the more independent traveller as well as for those simply looking to avoid some of the excesses of the mainland's beach development.
Although there are tourist ferries from the Cancun hotel zone, these tend to be targeting day trippers and are the priciest option. A better alternative is to head slightly north to Puerto Juarez, the original port, from where Magana ferries chug across to Isla Mujeres every 30 minutes or so during the day.
Just a couple of blocks from Puerto Juarez is Gran Puerto, where Ultramar offers slightly quicker, snazzier boats as well as better dockside facilities and slightly more frequent departures.
Tickets on both services normally cost the equivalent of around £3-4 each way and can be booked locally.
The journey itself takes around 30 minutes and, unless you're unlucky, is a wonderfully enjoyable service as this stretch of sea is generally very calm and picture-postcard turquoise blue. Although seating is available inside the boat, it's much more enjoyable to stand on deck and enjoy the sun on your face and the wind in your hair. As well as generally being very calm, the sea here is also very shallow and a wonderful turquoise colour for much of the journey.
For details of the Ultramar ferry to Isla Mujeres, click here.