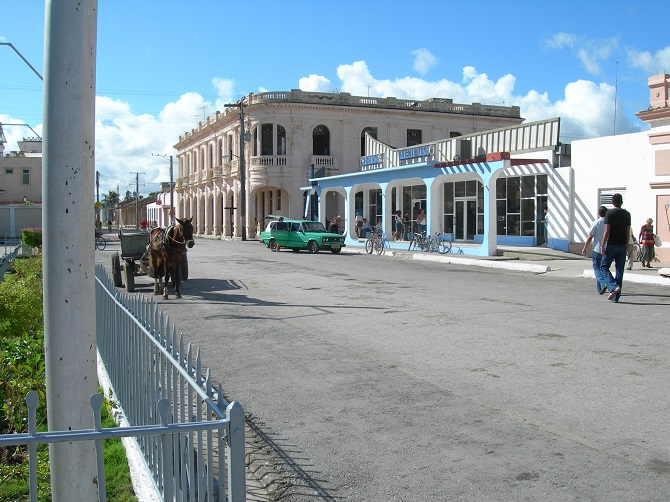 If you're hankering to get off the tourist-radar in Cuba, but not have to travel for hours to the middle of nowhere, you could do a lot worse than Caibarien.
Very few tourists make it to Caibarien but, in the coming years, that seems sure to change. The reason? Location. Caibarien is the last town before the start of the causeway that links the mainland with the fast growing island resorts of the Cayos de Villa Clara, namely Cayo Las Brujas, Cayo Ensenachos and, in particular, Cayo Santa Maria.
Although many visitors to these islands never get beyond the buffet at their All Inclusive hotels, there are still plenty who want to get out, if only for a day, and see something of the 'real Cuba'.
The reason that, thus far, Caibarien hasn't seen the direct benefits of tourism (although many of its inhabitants work at hotels on the islands) is because of its proximity to the colonial-era towns of Remedios & Santa Clara.
Remedios is only 30 minutes' or so drive from the causeway and a small, attractive town with a largely unspoiled historic centre. Santa Clara, another hour or so away, is larger and not quite as easy on the eye but home to both Che Guevara's Mausoleum and the Tren Blindado Museum.
Although not as old as either Remedios or Santa Clara, Caibarien dates back to 1832 and, by the turn of the century, was one of the busiest ports in Cuba. Steady decline since its halcyon days has seen the local sugar mills close, the warehouses left to deteriorate and the harbour piers to collapse.
From an economic point of view, Caibarien has much in common with the Rust-Belt towns of the USA. However, the central plaza is still attractive and lively, the seafront promenade has been re-built and even the decaying industrial buildings dotted around town have a mournful appeal. In years to come Caibarien seems certain to find a new path to prosperity so go now so you too can say "I was there before……..".