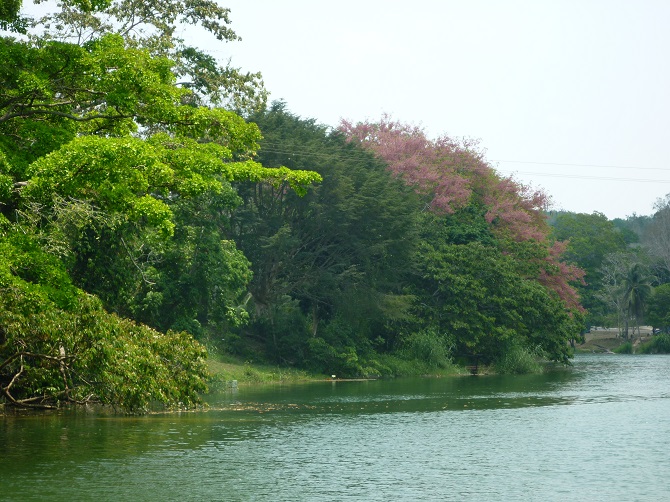 Located in Cayo district in western Belize, and close to the border crossing with Guatemala, the town of San Ignacio is a popular base for visiting a variety of attractions, including Caracol and Actun Tunichil Muknal.
Although a buzzy little town with a decent selection of hotels, restaurants and travel agencies, it must also be said that San Ignacio itself is somewhat lacking in any notable sites of its own. Possibly the most historically interesting feature in town is the Hawkesworth Bridge which crosses over the Macal River, linking San Ignacio with its twin town of Santa Elena.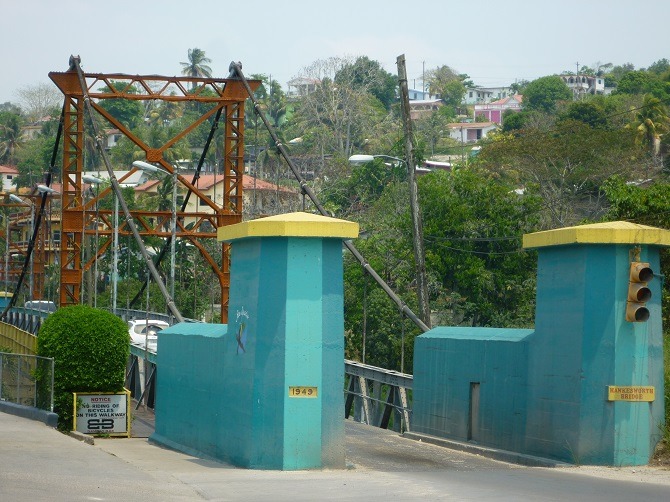 Named after Sir Edward Hawkesworth, one-time governor of British Honduras (as Belize used to be called), this one lane suspension bridge was opened in August 1949 and was the final piece of the jigsaw linking San Ignacio and Belize City by road. The bridge was actually built in the UK and assembled locally.
The bridge is suspended at some 52 feet above the Macal River which might sound a lot but that is only 7 feet above the highest recorded flood level. Being only single lane, the bridge is only open to traffic heading from west to east; traffic heading in the other direction has to use the rather more rudimentary bridge further downstream which is only a few feet above the river!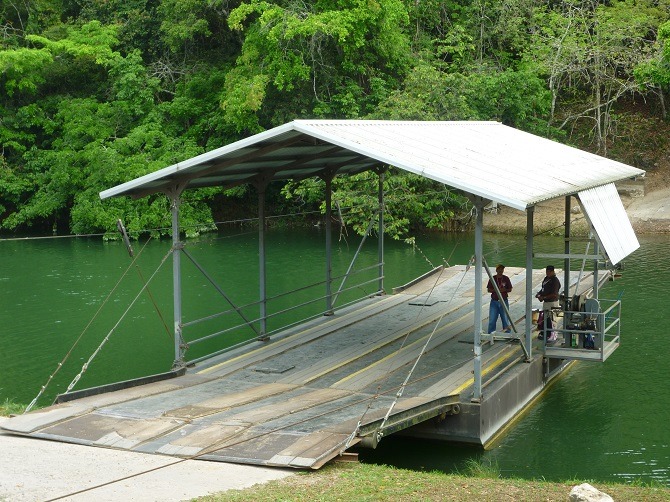 For those interested in river crossings (come on, who isn't?), visiting the nearby Mayan ruins at Xunantunich is even more rewarding, albeit on an entirely different scale. With no bridge across the scenic the Mopan River, the short journey is made by one of the few remaining hand-cranked river crossings left. The crossing takes little more than a minute with cars and foot passengers patiently waiting on either side for their turn.