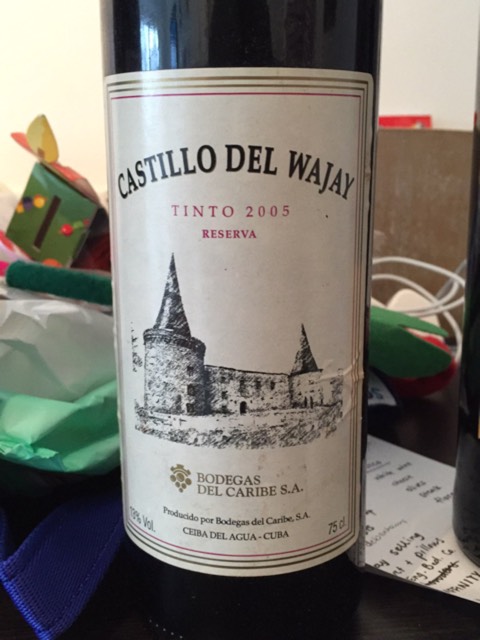 Cuba's wine industry, if we can call it that, began in the 1990s as a joint venture between the Cuban government and a group of Italian winemakers.
The joint venture, Vinos Fantinel, began by simply importing grape concentrate from Italy and blending it with local grape juice; the fermentation and filtration process took place at the Bodegas San Cristobal winery in Cuba and the resulting wine was bottled locally and slapped with a label declaring it to be Cuban wine.
Since then, Vinos Fantinel have been growing their own grapes near Vinales in Pinar del Rio, western Cuba, with the intention of eventually producing 100% Cuban wines.
Duplicating this model, Spain's Palacio de Arganza and Cuba's Centricos Caribe have formed a similar partnership, Bodegas del Caribe, using grapes from Spain.
On the basis that we always like to 'go local', at least once, our advice would be to opt for red over white and lower your expectations somewhat. Although no Cuban wines are on the cups of winning an international award any time soon, as a house wine they are perfectly acceptable, not to mention great value; the labels are nice too.
Probably the best of the lot is Castillo del Wajay, produced by Bodegas del Caribe from Cuban grown Tempranillo grapes.
Far more common, especially in bars and restaurants, is the Soroa brand from the San Cristobal winery. Perhaps best to try a glass first before ordering a bottle?
If you really do need a decent glass / bottle of wine then don't worry, the low volumes in which Cuban wine is produced mean that you will generally be offered Spanish or New World wines. Much of it is badly stored plonk, admittedly, but the smarter hotels and more sophisticated paladares (private restaurants) in Havana how have access to a decent bottle or two.