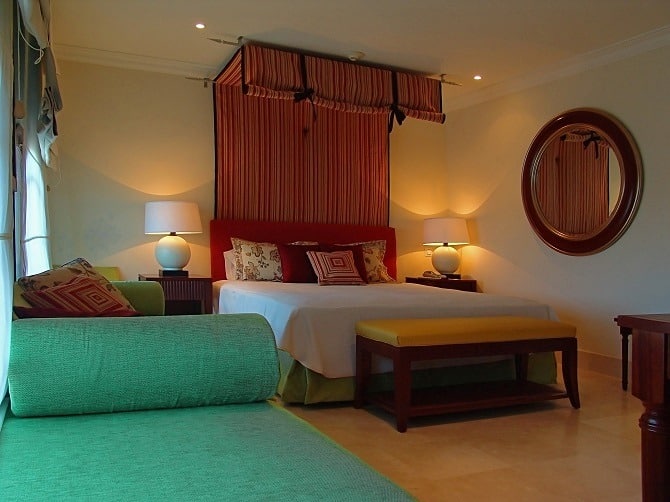 Habaguanex was formed in January 1994 and is essentially the commercial arm of Havana's City Historian's Office; think of it in terms of the UK's National Trust having their own tourism business and you will get the gist of things.
As a result of its formation, the majority of hotels and restaurants and hotels in Old Havana are now wholly owned and managed by Habaguanex. In addition, the company also has its own travel agency, San Cristobal.
In terms of hotels, just some of the properties in its portfolio include the Hotel Saratoga, Santa Isabel, Palacio Marques San Felipe, Florida, Palacio O'Farril, Telegrafo, Raquel, Ambos Mundos, Santander, San Miguel, El Comendador, Hostal del Tejadillo, Hostal Valencia & Hotel Conde de Villanueva. What links all these hotels is they very much reflect the history, people, culture and traditions of Havana. Some people refer to them as boutique hotels but we feel 'heritage hotels' is a more apt description.
Many of these hotels lay empty and near collapse until being saved by Habaguanex, ie hotels such as the Telegrafo and Ambos Mundos. However, the majority of the hotels under their control did not start out as such; many were offices or grand private homes that have been converted into hotels.
For now, Habaguanex has limited itself to managing hotels within Old Havana although there is talk of them of extending their reach beyond the city's historic heart. At present, the furthest that they have ventured is with the Hotel Terral, located on the iconic Malecon (seafront promenade), an easy 15 minute stroll from Old Havana.
In addition to its 20 plus hotels, Habaguanex also owns and manages some 39 restaurants and almost 60 coffee shops, not to mention going on for some 200 shops and markets – all located in Old Havana.
Is this a good thing? Well, a proportion of the profits generated are re-invested in further renovation of Old Havana, including vital social housing and infrastructure projects. As Habaguanex works with UNESCO, it also means that the majority of work carried out has been carried out sensitively.
On the negative side, giving any one company or organisation a near complete monopoly is seldom a recipe for quality or originality. It is often said that the hotels under its control are a bit 'samey' while its restaurants are routinely outshone by the city's private establishments, known as paladares.