There is surely no other major global city with such an acute hotel shortage as Havana and, at the same time, such a bewildering lack of progress in remedying the problem.
From all the talk in the media (and there sure is an awful lot of talk) one would imagine that Havana was in the midst of an unprecedented building boom. In reality, once you get past the talk of projects, dates and grand plans for the future, very little is actually happening in the here and now.
In 2015, some 3 ½ million people visited Cuba, an increase of around 17% on the previous year. Although no comparable figures are available purely for Havana, growth would have been very similar and would have been much higher still had it not been for the lack of hotel rooms. When one considers that last year Thailand welcomed some 17 million visitors, and you think just how close Cuba is to the USA (a market that is still largely cut off) well, the potential growth in tourist numbers is dizzying.
There are numerous reasons for this state of affairs with politics being at the forefront. Put simply, and regardless of one's political views, the Cuban government will not allow foreign companies to own land or buildings in Cuba. All new hotels in Havana are therefore owned by the state although some are managed by foreign hotel companies such as Melia & Iberostar. As long as foreign businesses are prevented from owning property in Havana, there is clearly a limit to how much capital they will commit, capital that is required to build new hotels.
The second major problem is geography. The vast majority of visitors to Cuba's capital want to stay in the historic part of the city, Old Havana. This is by far the most attractive part of the city and home to the vast majority of Havana's major sites. It is also very small, very crowded and, being a UNESCO World Heritage site, there are numerous limitations on development. Nobody wants to see all Old Havana's decaying buildings knocked down to make way for a rash of modern developments but renovating such buildings is complicated, expensive and time consuming.
So just what is happening in Havana?
The most important project right now is the redevelopment of the historic Manzana de Gómez building (top picture) opposite Parque Central in Old Havana. This new, luxury hotel was meant to open in early 2016 but sometime in 2017 is the best that can be hoped for now. It is also not clear who exactly will manage it; all the talk had been of it being run by Swiss company Kempinski but contracts have still not been signed.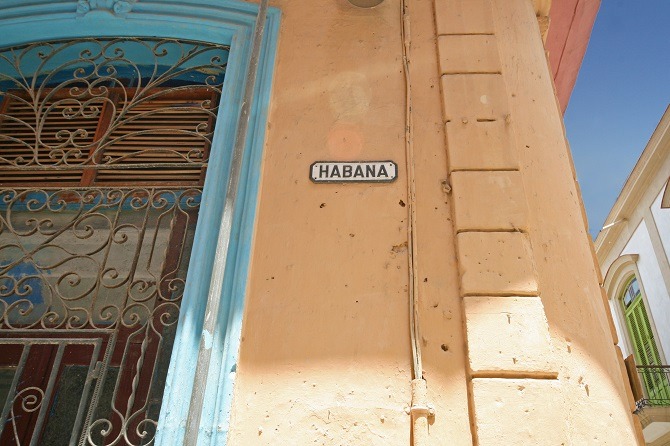 Between Parque Central and the Malecon, on Paseo del Prado, the renovation and re-working of the old Packard Hotel is also progressing. This will be another 5* hotel, probably opening in 2018 but, again, there is uncertainty as to who will manage it. Spanish company Iberostar were initially thought to be the front-runners but this no longer appears to be the case.
At the very end of Paseo del Prado, pretty much on the Malecon, French company Sofitel is said to be in the running to manage a new, as yet unnamed hotel that, for now at least, is largely just a vacant plot. The same company also plans a 200 room Ibis hotel in the city but schedules for both are unknown.
Habaguanex, which hasn't opened a new hotel in Old Havana since 2014 also has plans for a number of new hotel openings between 2017 & 2019 including the Cueto, Catedral, Real Aduana & Marques de Cardenas. However, the Cueto has been 'planned' for several years now, so quite when any of these hotels will open is anyone's guess.
With new hotel development moving so slowly, the big beneficiaries have been the numerous casa particulares dotted around Old Havana and other parts of the city. Nobody knows quite how many casa particulares there are but 200 would be a conservative estimate just in Old Havana.