La Bodeguita del Medio is a bar and restaurant located in the Old Havana neighbourhood of Cuba's capital city.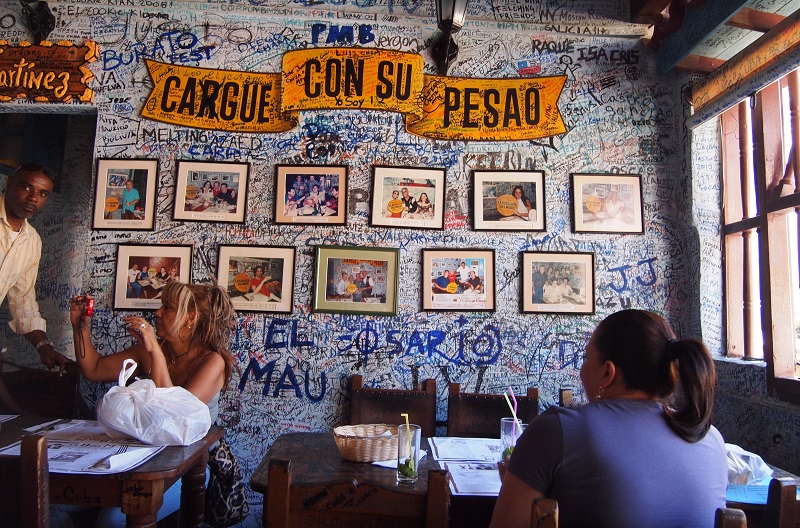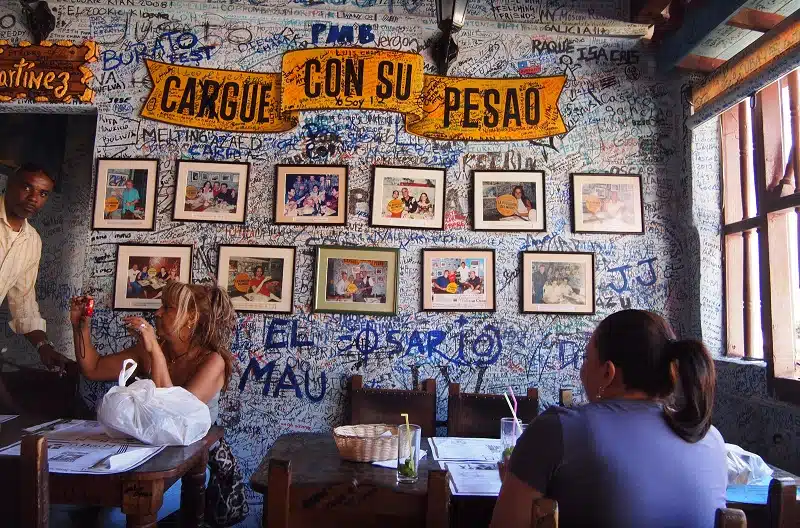 Famous throughout the world, to the extent that international franchises now exist in numerous countries, visitors flock to La Bodeguita del Medio for two main reasons.
First, it was popular with Ernest Hemingway, a long-time resident of Havana and a man who knew a thing or two about bars and drinking.
Second, it is reputed to be the birthplace of everyone's (right?) favourite Cuban cocktail, the mojito.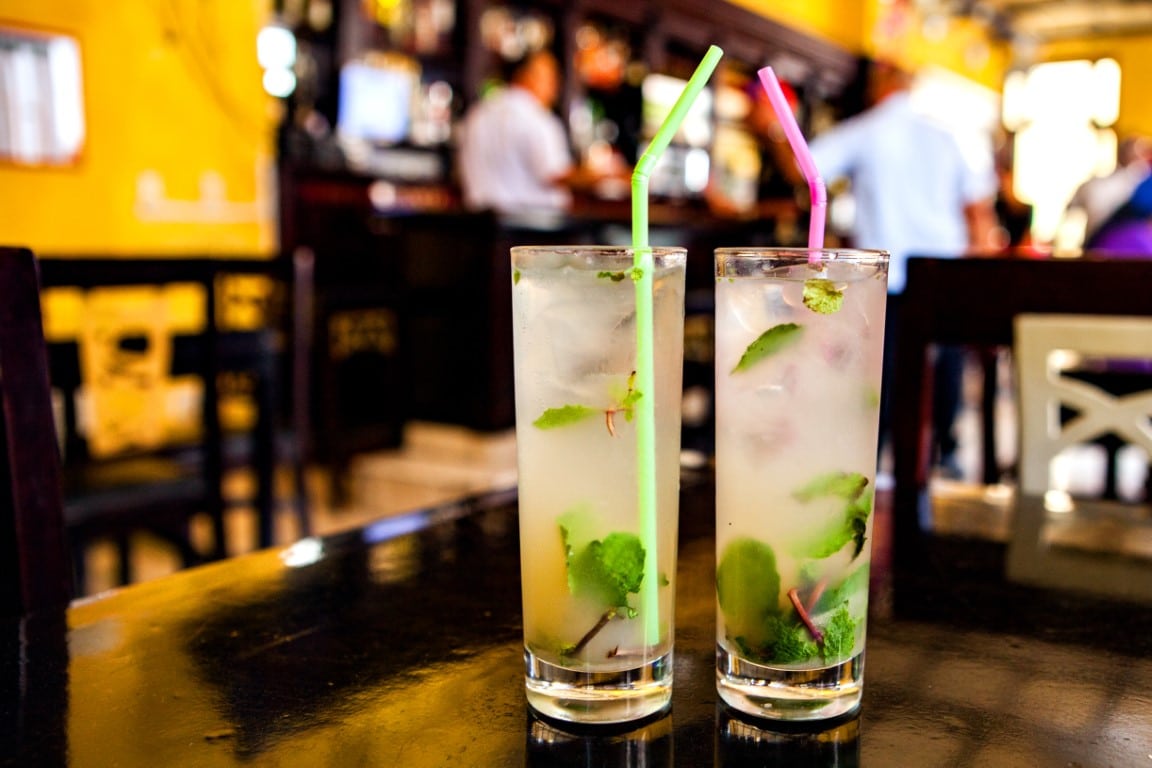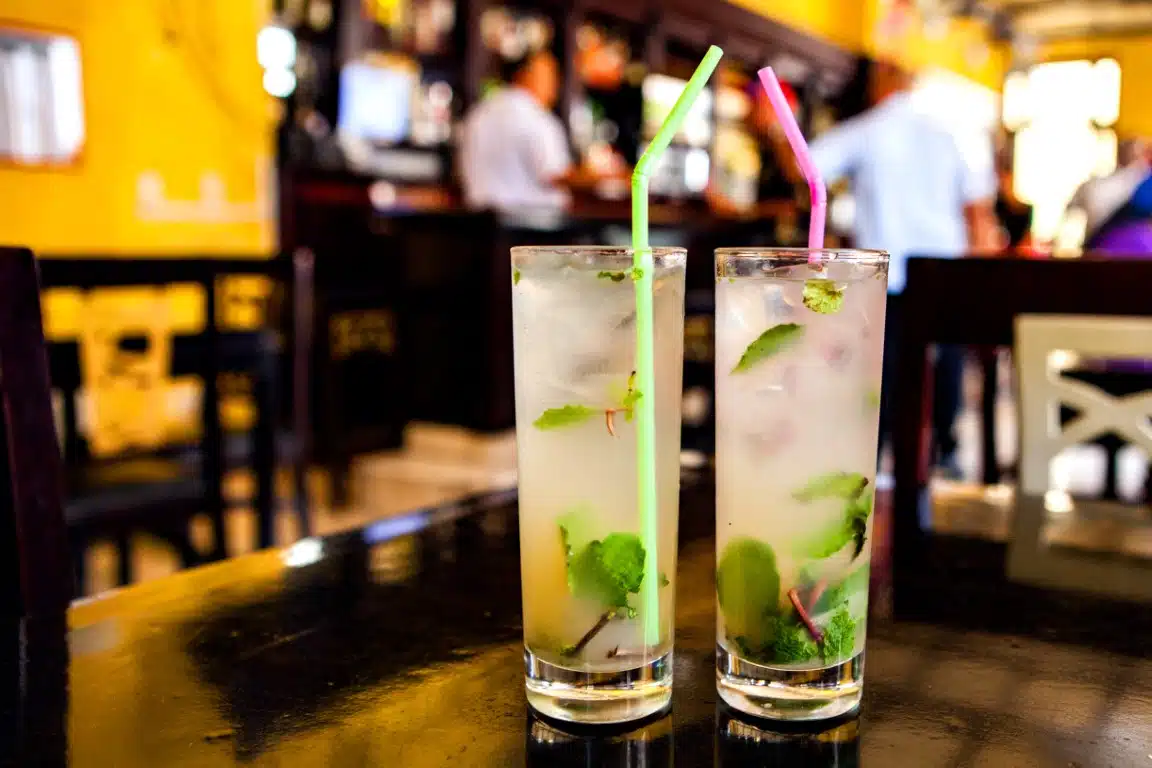 Taking these two claims-to-fame together, it is frequently repeated that Hemingway once declared: "My mojito in La Bodeguita, My daiquiri in El Floridita".
In fact, this 'declaration' came in the form of an inscription in the bar which most experts now claim doesn't really match his handwriting. Ok, but let's see your handwriting after a typical Hemmingway drinking session.
Anyway, as with so much to do with Hemmingway, why let the truth get in the way of a good story?
The bar at La Bodeguita del Medio, which opens out directly onto the street, is actually somewhat small, with every inch of every wall covered in signatures, messages and indecipherable scrawling's left by thousands of previous customers. Finding somewhere to sit isn't always easy but we've found that people tend to come and go on a fairly regular basis. Failing that, you can just stand outside with your drink.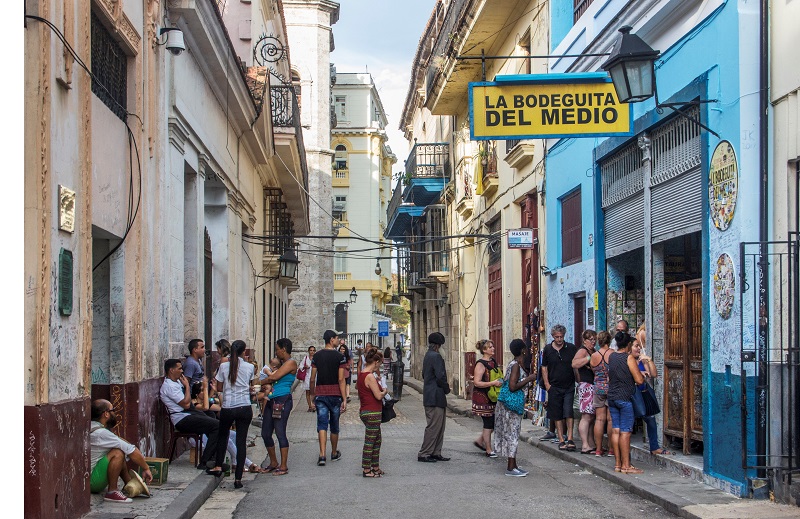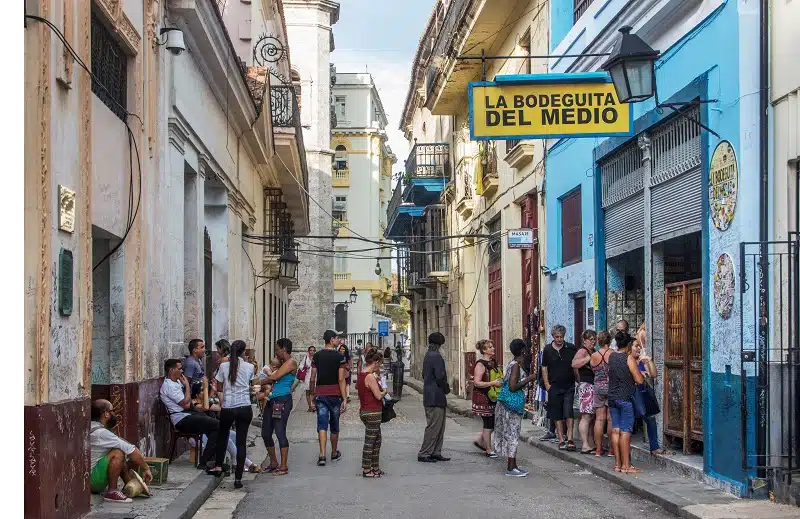 The restaurant is behind the bar area and serves a typical Cuban menu, ie expect lots of pork, rice and beans, plantain etc. Perhaps not surprisingly, it's popular with tour groups so, if you're looking for delicious, local cuisine, look elsewhere.
La Bodeguita del Medio is located on Empedrado, just around the corner from Cathedral Square, right in the heart of Old Havana (aka Habana Vieja).
For more tips on things to see and do in the nation's capital, please visit our Havana Travel Guide.
Beyond The Ordinary specialise in tailor made holidays to Cuba so, for expert advice and help with planning your perfect Cuba itinerary, either call us on 01580 764796 or drop us an email at travel@beyondtheordinary.co.uk