The complete Havana Travel Guide including when to travel, how long to stay, where to stay, what to see and do and where to eat, drink and party.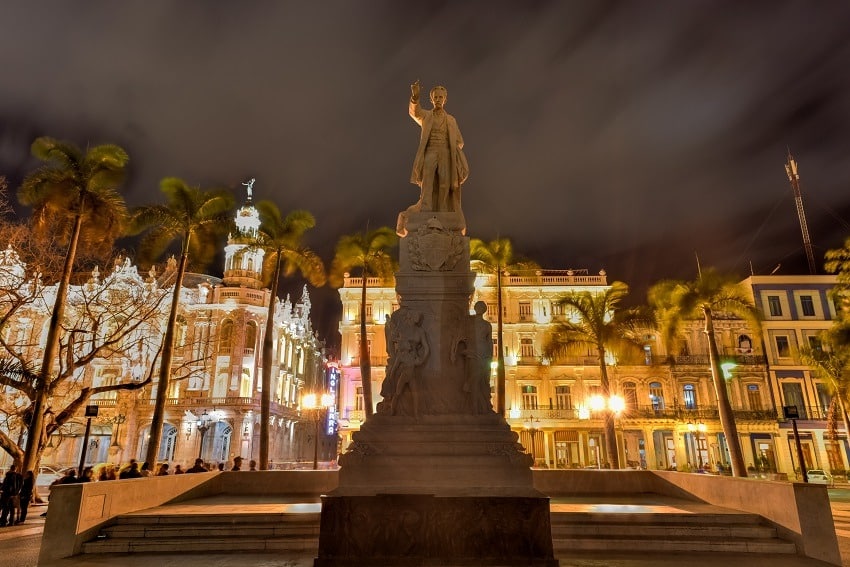 When To Visit Havana
The Havana Travel Guide on the best time to visit Havana.
It might sound like something of a cliché, but Havana really can be visited all year-round (as can the rest of Cuba).
Havana's high season is November through April, which is when the weather tends to be cooler, drier and less humid. The other reason that this is Havana's high season is because it coincides with when many of the countries whose residents visit Havana (especially Canada & Europe) experience their worst weather.
From May through October, the low season, the weather in Havana tends to be hotter, wetter and more humid although the emphasis here is very much on 'tends'. You will get rain in Havana during the high season and long spells of dry weather during the low season.
One definite advantage of visiting Havana during the low season is that, during the summer months, the days are longer, giving visitors up to two extra hours of daylight to go exploring.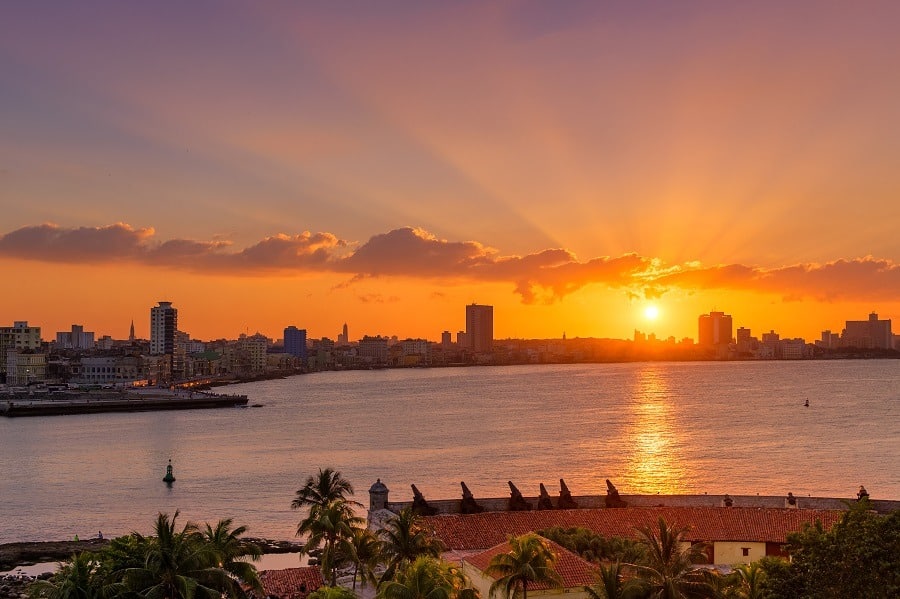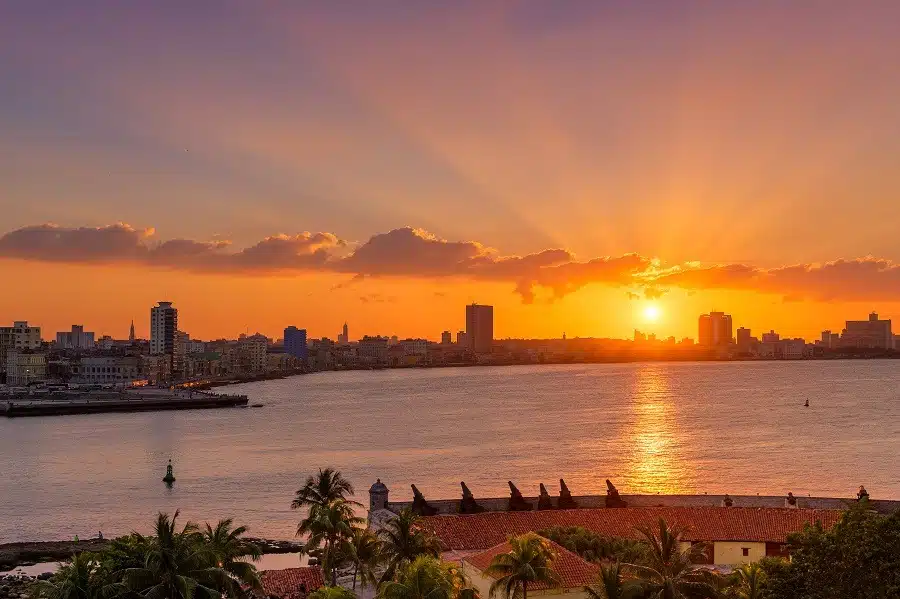 How To Get There
The Havana Travel Guide on how to get there in the first place.
Havana's Jose Marti International Airport is located some 30 minutes' drive south of the city centre and receives direct, scheduled flights from numerous cities in Europe, the Americas and beyond.
Although there are some exceptions, the vast majority of charter flights tend to operate direct to Cuba's beach resorts, such as Varadero, which is only 2 hours' drive from Havana.
Flights From Europe to Havana
There are direct, scheduled flights from a number of European cities to Havana including London (Virgin Atlantic), Paris (Air France), Amsterdam (KLM) & Madrid (Iberia & Air Europa).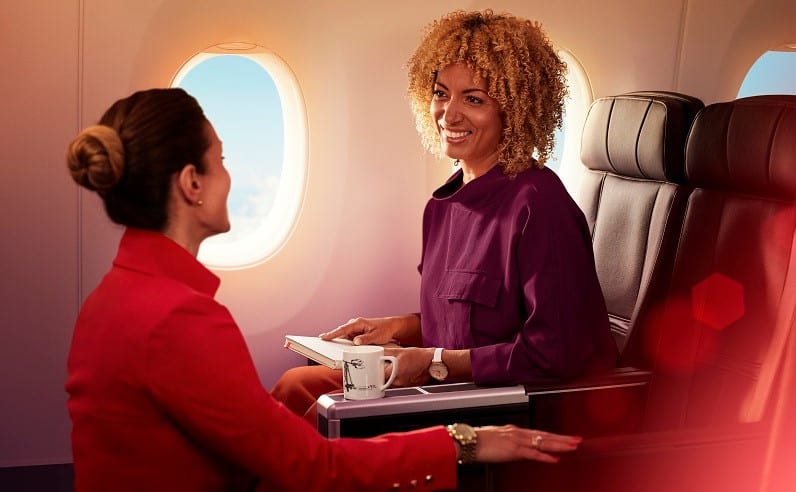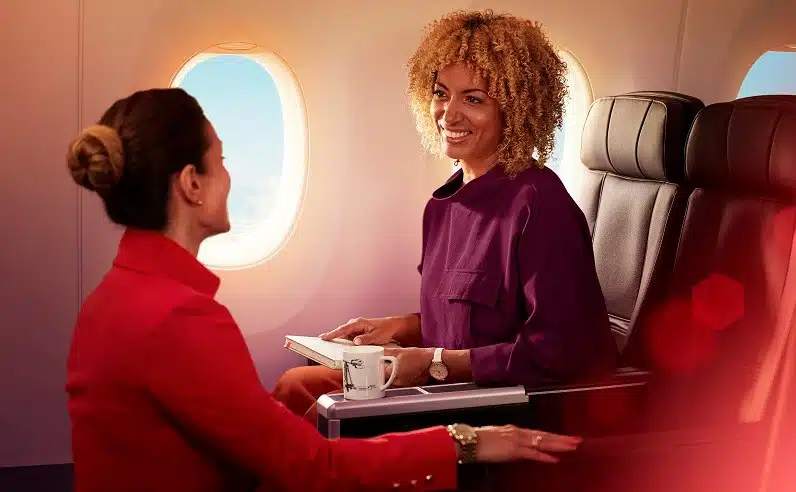 Flights From The Americas To Havana
Flights from the Americas to Havana are more changeable but key routes include flights to and from Miami, Toronto, Montreal, Vancouver, Cancun, Mexico City, Panama City and Caracas.
How Long To Spend In Havana
We would suggest a minimum of 4 days in the city although Havana holidays can easily stretch to a week without running out of things to see and do.
Clearly, if you're travelling to Havana from Europe, it's a long way to travel for just 4 days so trust us, you won't get bored if you stay for a week.
What To See & Do in Havana
The Havana Travel Guide on what to see and do while in the city.
As we have already said, if you are worried about running out of things to see and do in Havana, don't, because you won't.
Many of the recommendations that follow can be pre-booked by us as part of a tailor made holiday with further information found in the Trips section of our website. However, if you prefer to do your own thing, no problem.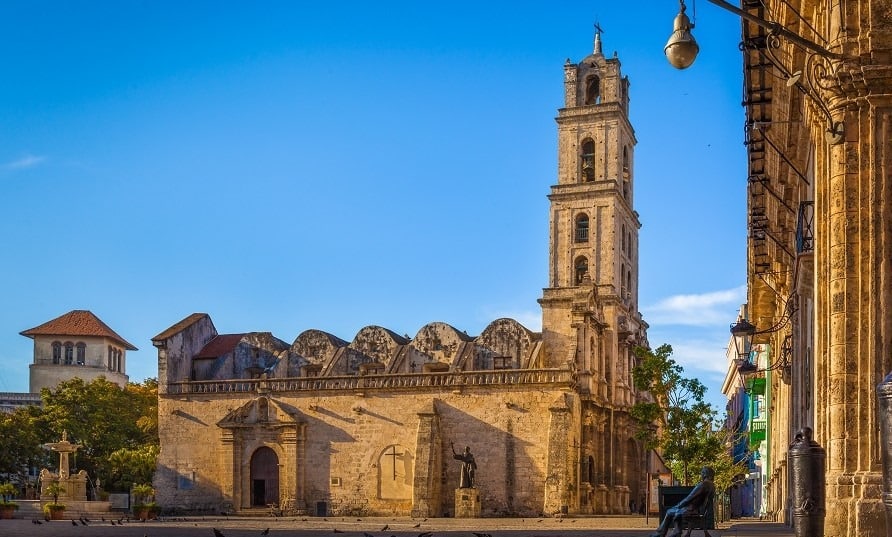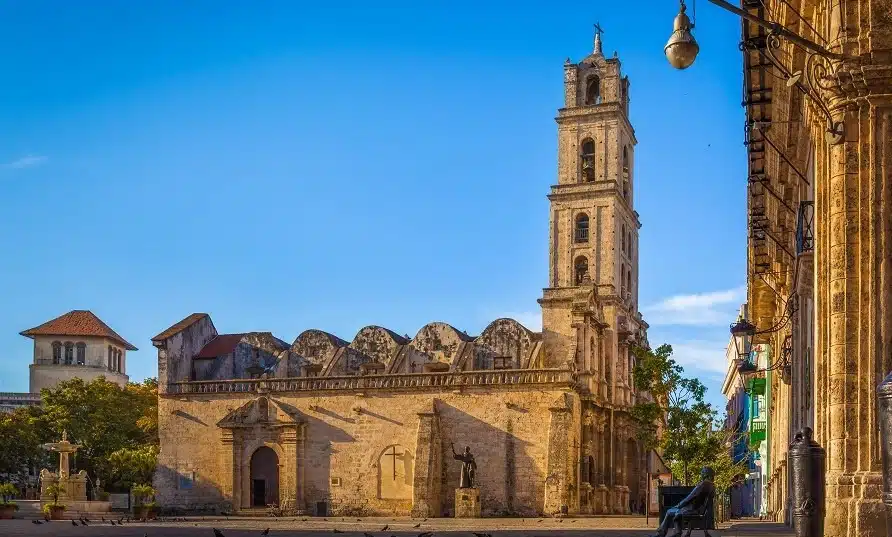 Havana on Foot
There is perhaps no better way to enjoy the city's rich history than by going for a walk around Old Havana. If you want some company, we offer a private, guided walking tour of Old Havana lasting approximately 3 hours. However, it is perfectly safe and easy to explore on one's own.
Havana By Classic Car
While Old Havana can easily be explored on foot, there is plenty to see outside of the historic quarter and for that you will require transport.
To this end, a tour of 'New' Havana in the back of a classic American car from the 1950's or 60's is pretty much top of the list when it comes to a 'must do' of Havana holidays. As with walking tours, we can pre-book a car and guide in advance (often in tandem with a walking tour) although it is not difficult to arrange one locally.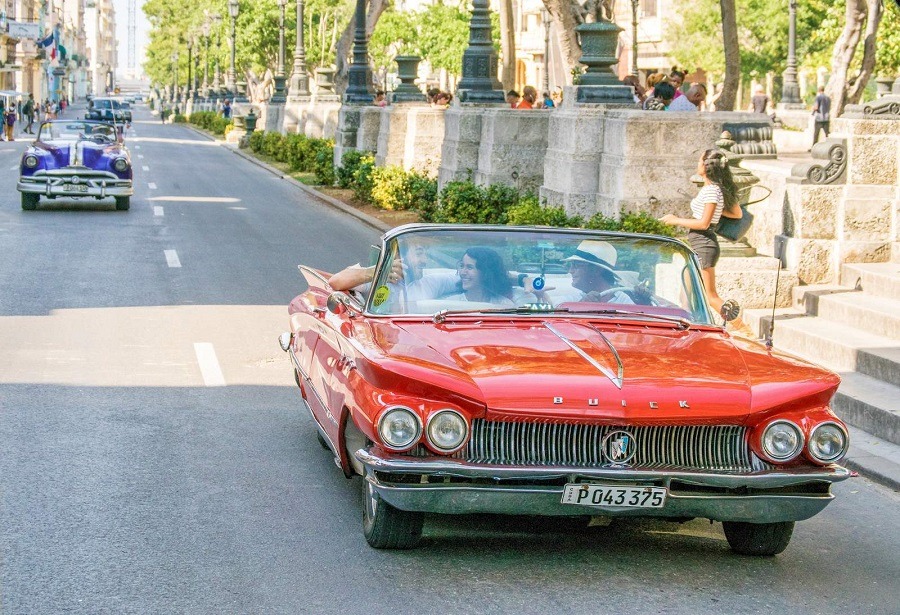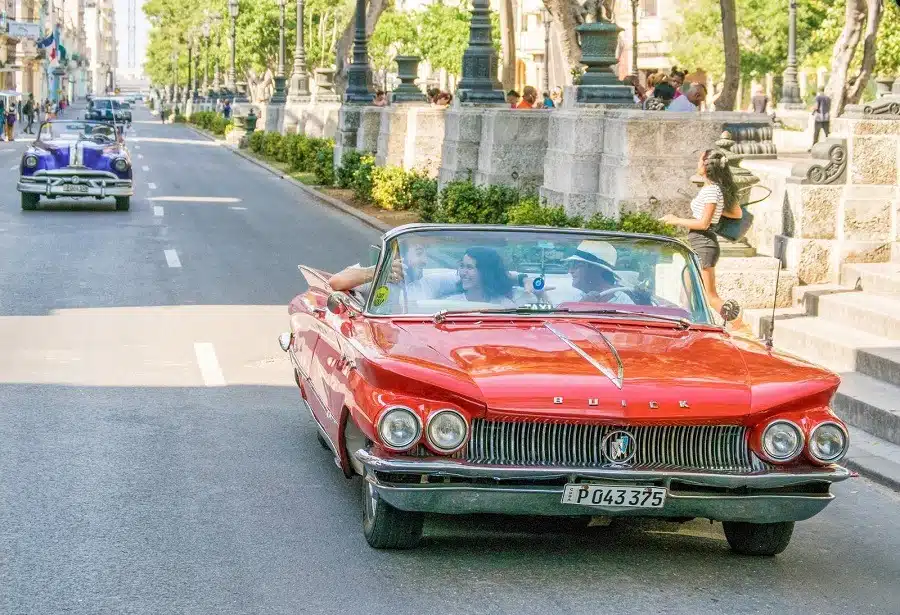 Visit A Cigar Factory
Another 'must do' for many people is a visit to a cigar factory in Havana. Even if you don't smoke, seeing the process for yourself is pretty fun although, please note, visiting hours are quite limited and subject to change without warning. The iconic Partagas cigar factory in Old Havana is now closed, alas, with its replacement located a short drive away in Centro.
Havana's Museums & Monuments
Havana has plenty of museums to choose from with our top pick being the Museum of the Revolution in Old Havana. The building itself is possibly more impressive than the collection but it is still well worth visiting.
Although few people visit Havana to view art, the Museum of Fine Arts (Museo Nacional de Bella Artes) houses a fine collection of international and Cuban art, split between two different buildings in Old Havana.
Other museums worth considering include the Palacio de Capitanes, the Museum of Decorative Arts, the Colonial Museum, the Chocolate Museum and, this being Cuba, the Museum of Rum.
In addition to museums, Havana is home to a number of pay-to-visit national monuments that are definitely worth visiting. Two of these are located just across the mouth of Havana harbour and within walking distance of each other, the Morro Castle & Lighthouse and the vast Fortaleza de San Carlos de la Habana.
Also worth visiting in Old Havana are the neighbouring Capitol building and beautiful Gran Teatro de la Habana. Still very much in use as a theatre, it also possible to book tours that get you behind the scenes.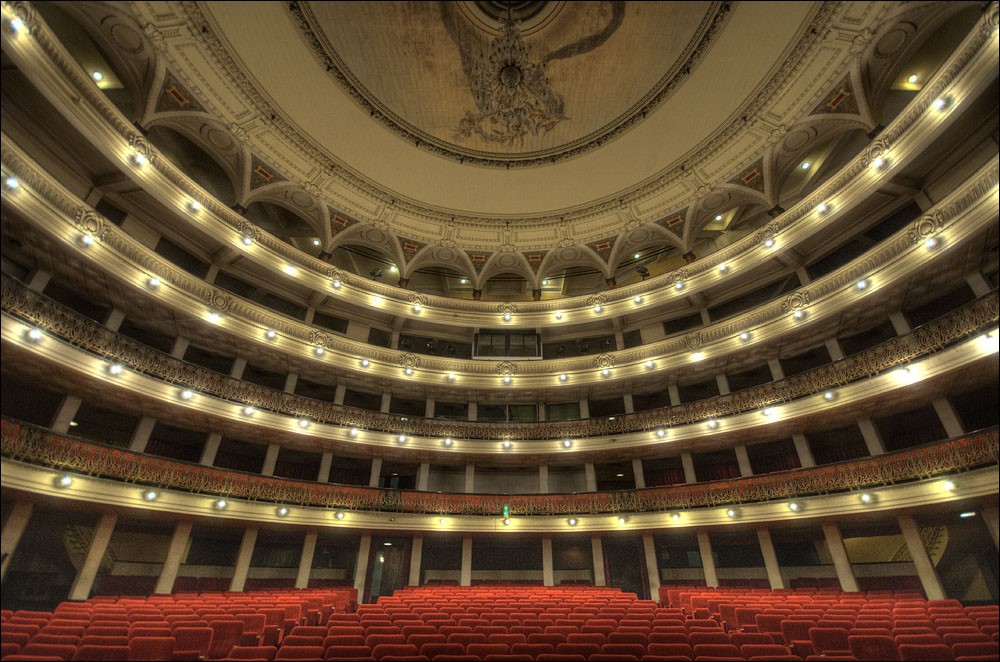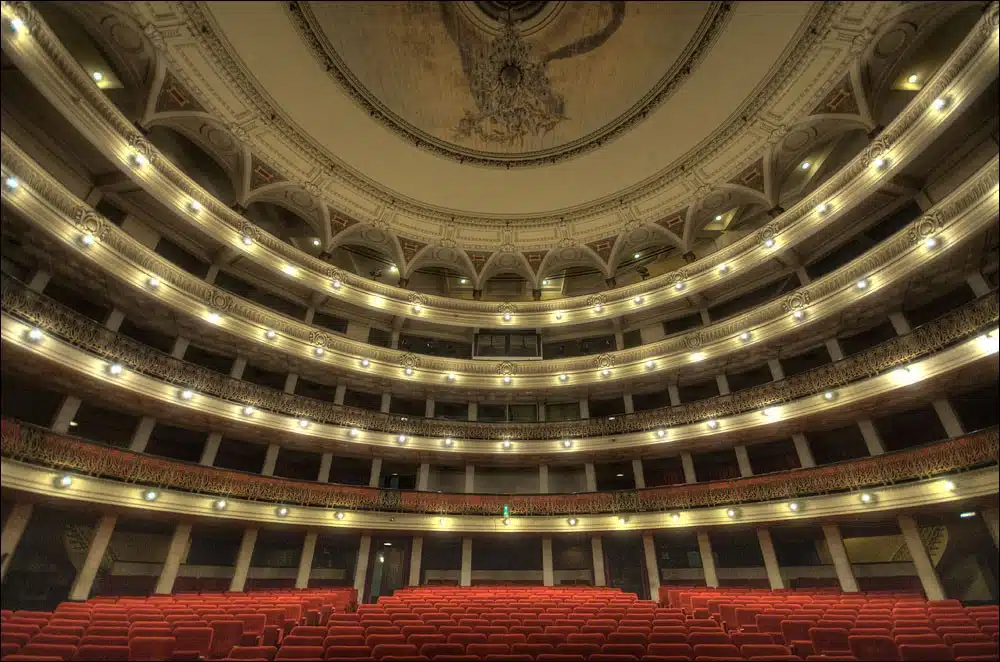 Day Trips From Havana
Basing oneself in Havana doesn't mean that you can't get out and see more of the country, including its beautiful and largely unspoiled countryside.
Although Cuba is a large island, and some destinations really are beyond reach for a day trip, others are definitely close enough to merit consideration.
Undoubtedly the most popular day trip from Havana is the excursion (available on a private or seat-in-bus basis) to Vinales, home to some of Cuba's most beautiful countryside as well as the tobacco that goes into its world-famous cigars.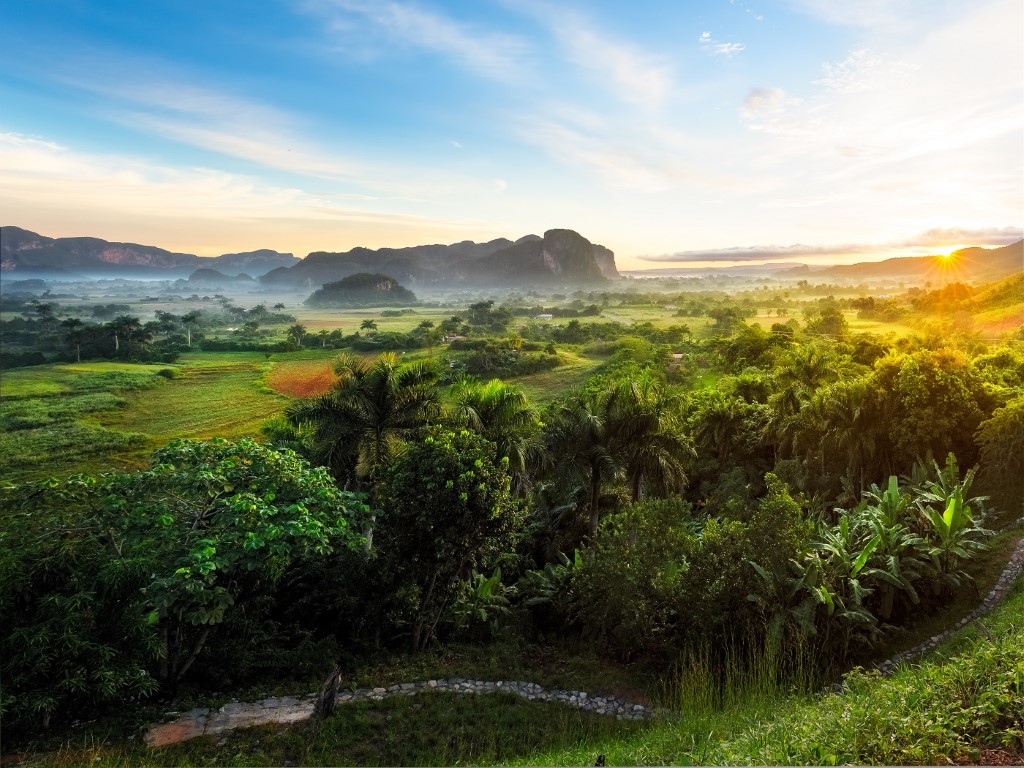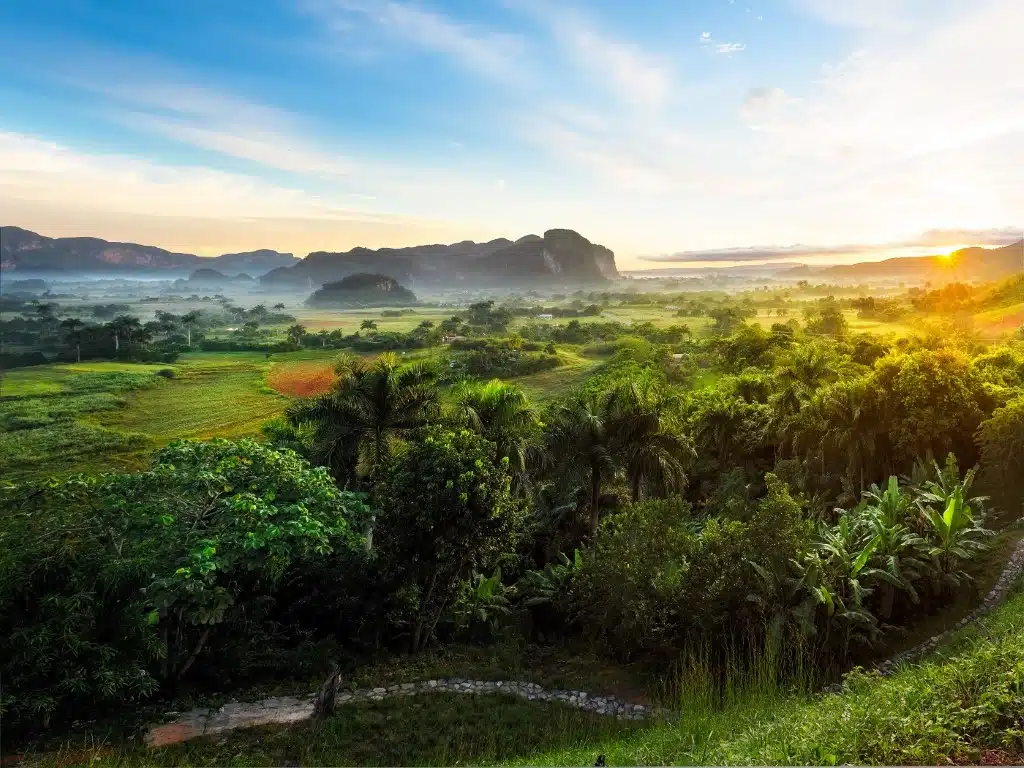 Midway between Havana & Vinales, and around 30 minutes' drive apart, are the twin attractions of Las Terrazas & Soroa, (pictured below) home to yet more beautiful countryside and Cuba's premier botanical gardens.
If you are heading in that general direction, and would like to visit somewhere a bit different, you might consider including Parque La Guira in your day out.
If it ever gets running again, the Hershey Train from Havana to Matanzas is also a popular day trip from the city.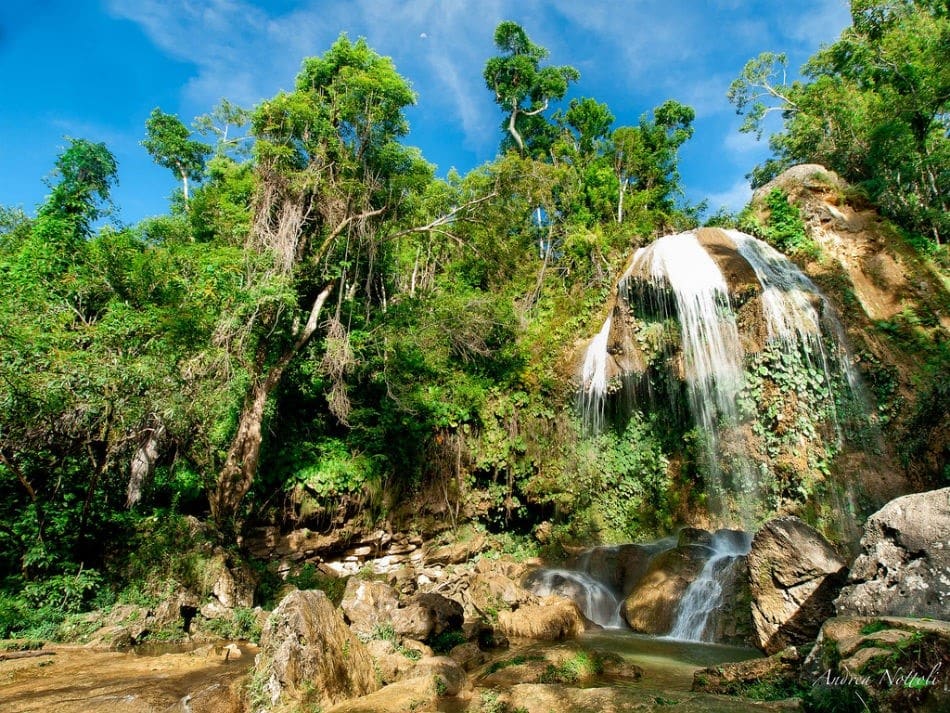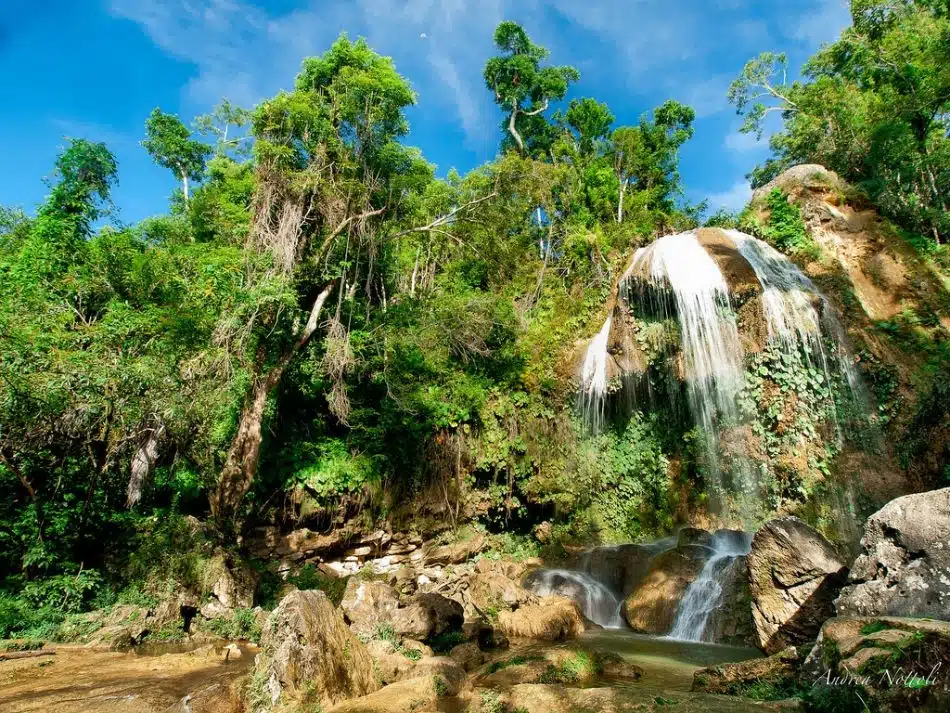 Hitting The Beach
Holidays to Havana don't have to mean no time at the beach. Just 30 minutes' drive east of the city centre are Playas del Este, beautiful public beaches which you can easily visit for the day or even a half day by taxi.
Shopping in Havana
While it is true to say that Havana is not one of the world's premier shopping destinations, options are slowly improving with shops like Piscolabis and Clandestina at the forefront. You can read more on our previous, dedicated feature about, well, shopping in Havana.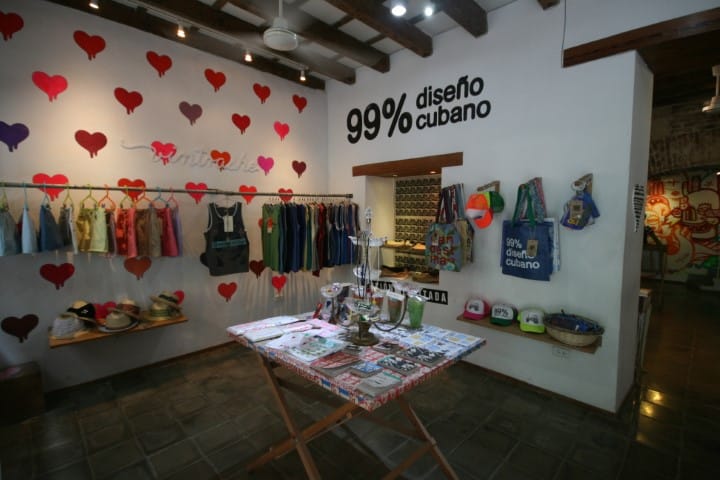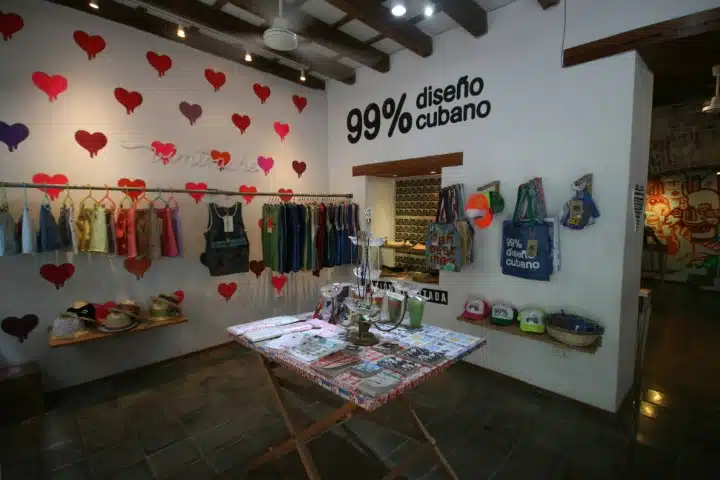 Havana Miscellaneous
Rather than going into lots of detail, here are several other destinations that you should visit or experience while in Havana.
Have a walk down the iconic Malecon to watch couples courting; visit the Necropolis Cristobal Colon for its ornate memorials; head out to the lungs of city, Bosque De La Habana, for a walk through this peaceful park; catch some ballet at the opulent Gran Teatro de la Habana; head out of Old Havana to the outdoor community art project at "Proyecto Muraleando"; book a private Salsa lesson with an expert instructor; follow in the footsteps of one of the world's most famous authors by booking our Hemingway Route tour including a visit to Finca Vigia.
A popular stop on most classic tour tours of Havana, and one of the city's relatively unknown gems, is the vast Cementerio de Cristobal Colon in the Vedado neighbourhood.
Havana also has a small Jewish community and we are now able to provide tailored tours of the city for those interested.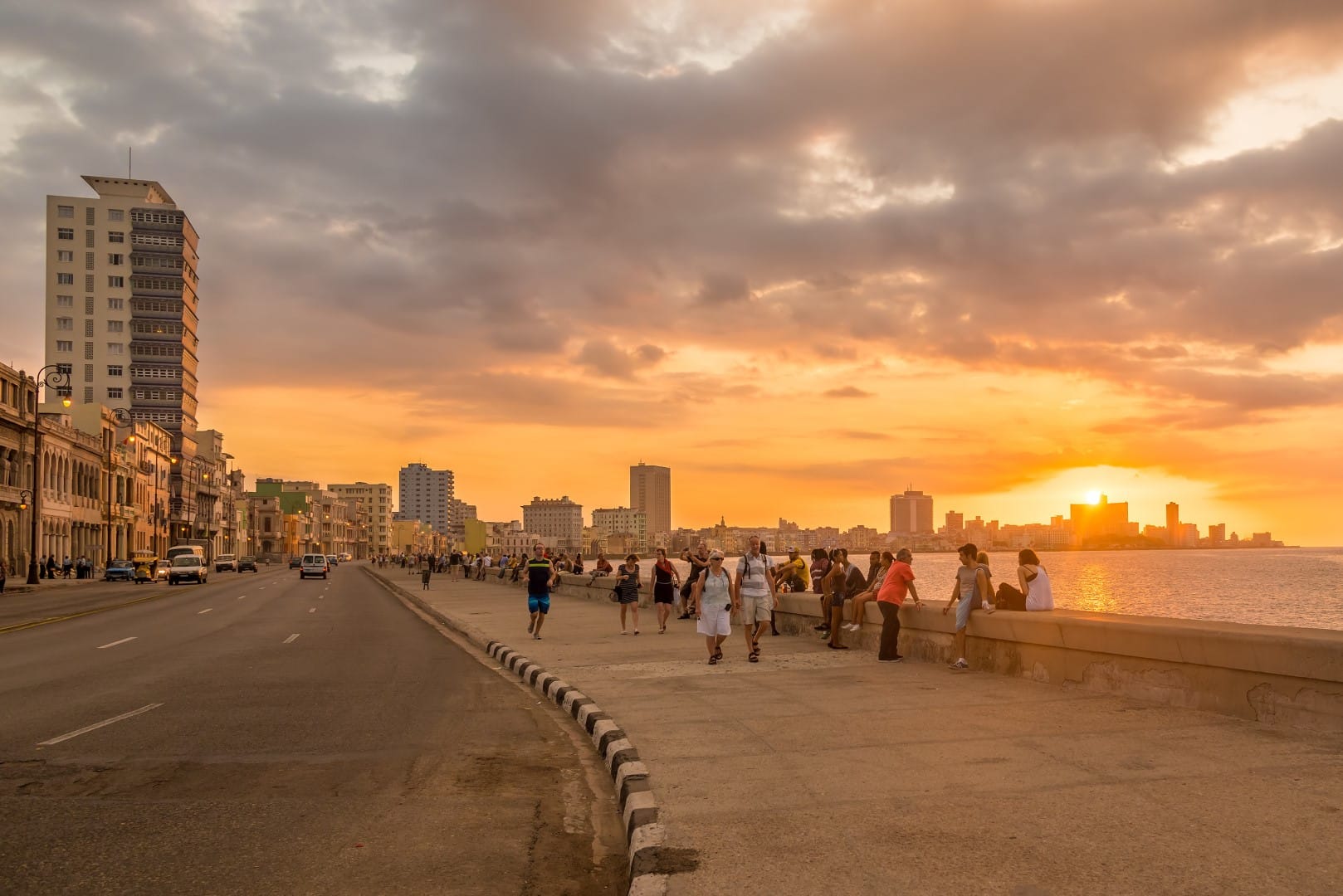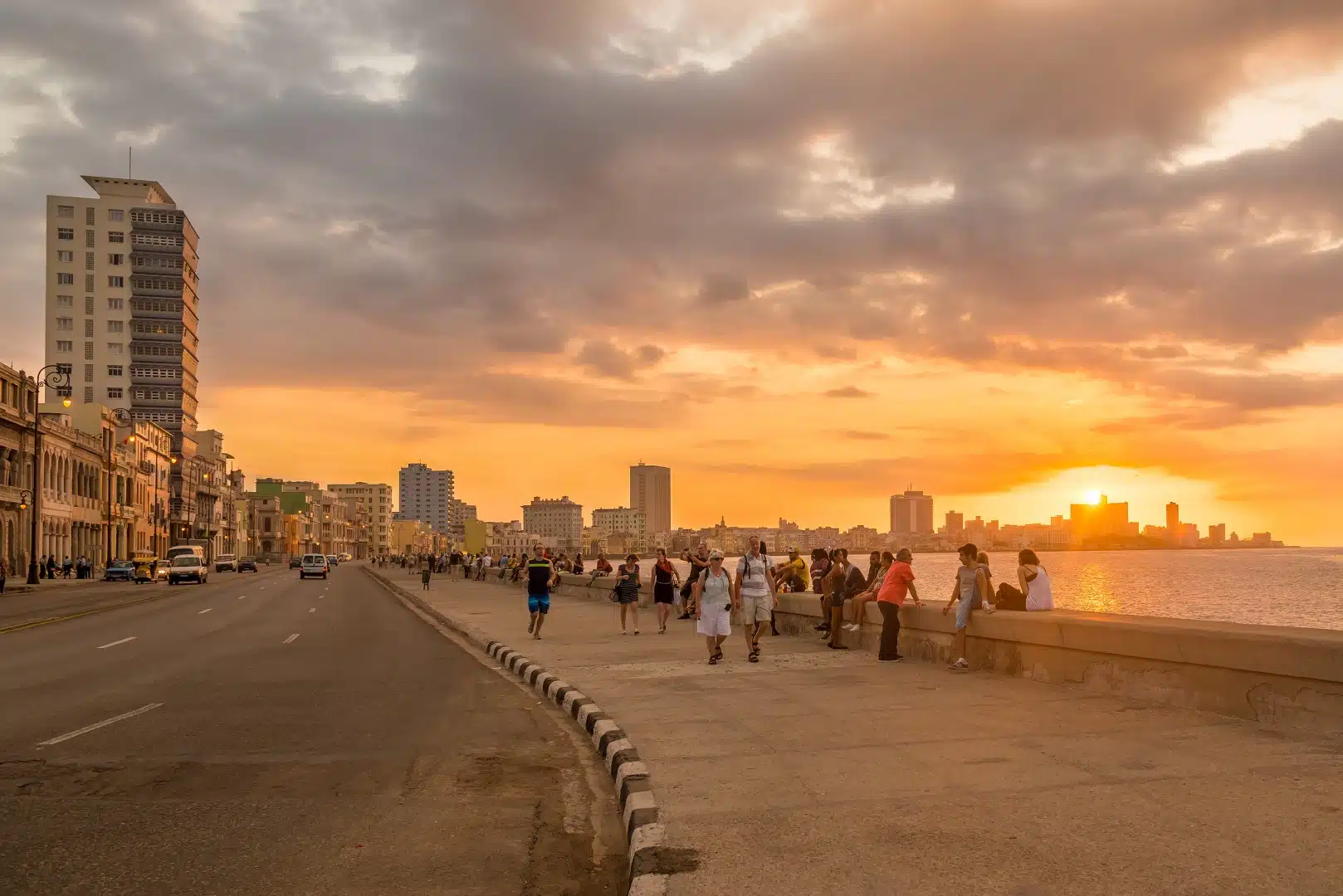 Where To Stay in Havana
The Havana Travel Guide to where to stay in the city.
Before you decide on your exact Havana accommodation, our main advice is to get the location right.
Although Havana isn't huge, and traffic isn't yet a problem, it really doesn't make any sense to consider anywhere other than Old Havana (Habana Vieja) when it comes to a Havana holiday.
Located at the eastern edge of the city, Old Havana is the historic heart of the city where you will find the vast majority of its sites and attractions as well as countless atmospheric streets and plazas.
Having settled on your location, your next decision is whether you want to stay in a hotel or casa particular.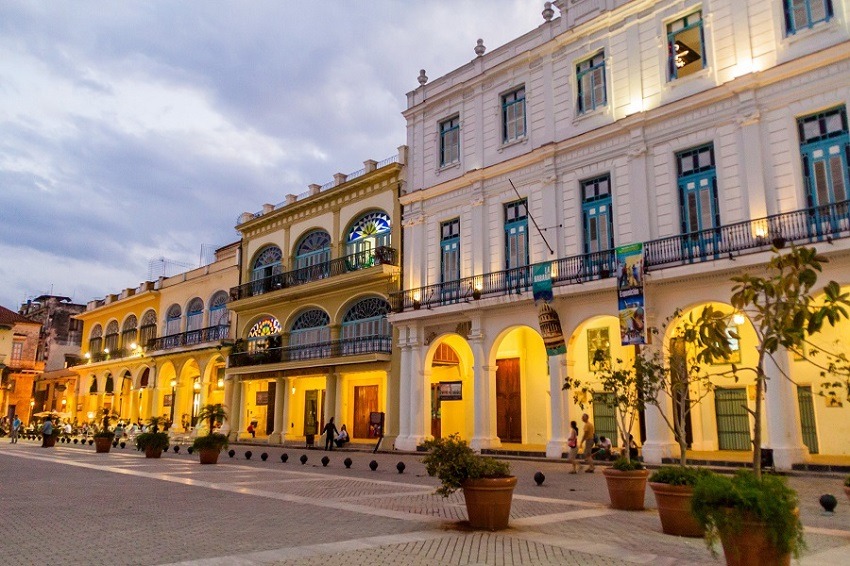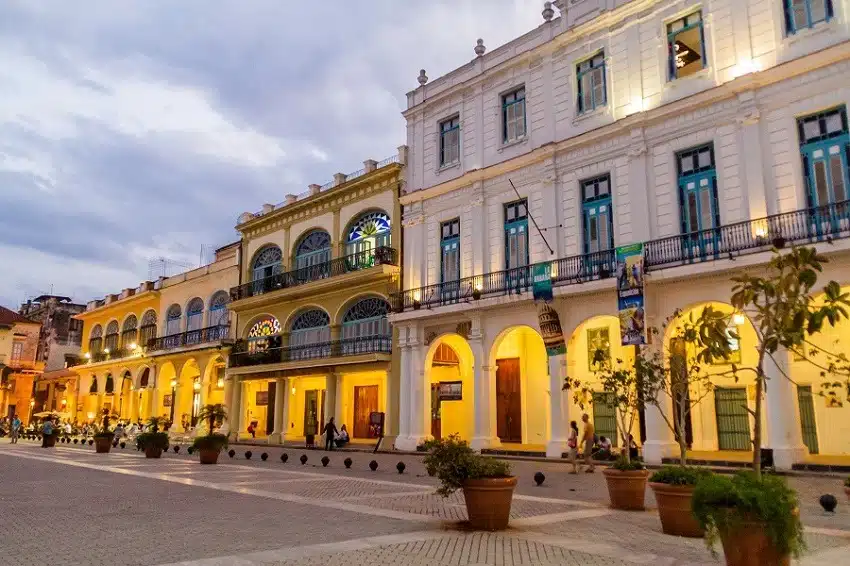 Havana Hotels
Twenty odd years ago, there were just a handful of hotels in Old Havana and, although there is still a shortage of rooms at the busiest times of year, the situation is now much improved, with going on for thirty hotels to choose between.
The biggest change has come at the luxury end of the market with a number of internationally recognised brands having laid down roots in the city. In Old Havana, you can now select from the Kempinski La Habana (pictured below) & Gran Hotel Bristol by Kempinski, the SO Paseo del Prado la Habana, Iberostar Packard and Iberostar Parque Central.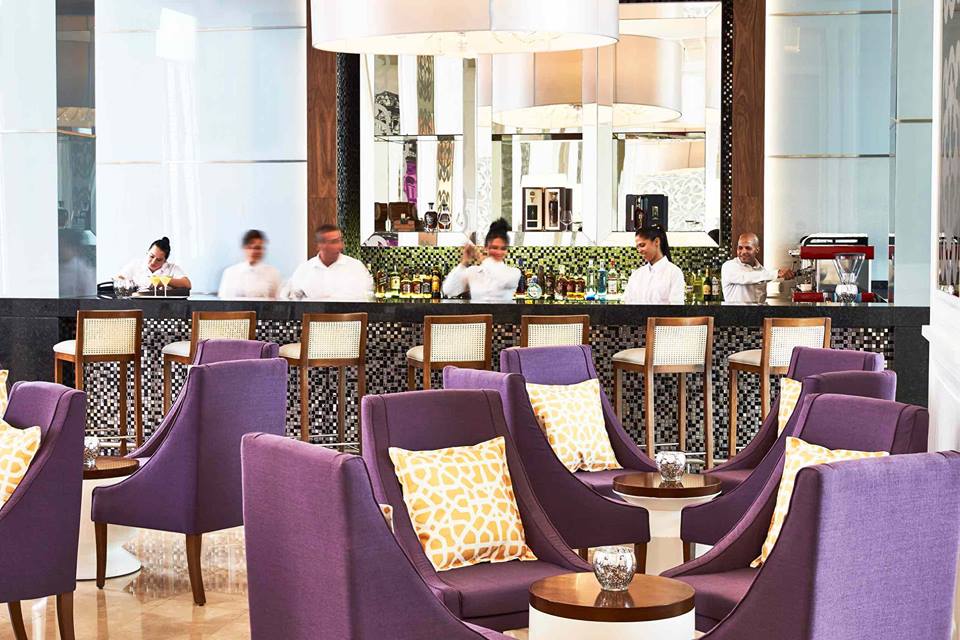 Beneath this top rung of luxury hotels there a number of smaller, locally managed hotels that we tend to refer to as 'heritage hotels', properties such as the Santa Isabel, Hotel Conde de Villanueva and Hotel Telegrafo. Although well located and undeniably atmospheric, the 'locally managed' description has increasingly become another way of saying 'in need of investment and better staff training'.
If you are planning to spend any length of time in Havana, especially during the hotter summer months, or if you are travelling with children, a pool would definitely be considered a bonus. All of the aforementioned top-end hotels feature swimming pools but not everyone will want to pay top dollar for the privilege. The best value hotel in Old Havana with a swimming pool is the Hotel Sevilla 
Despite often-iffy standards, hotel prices in Havana can come as a shock to many potential visitors, one of the reasons many people opt to stay in a casa particular.
Casa Particulares
Casa particulares are a cross between a B&B and a Homestay that have become a huge part of the Havana accommodation scene in recent years.
There are now thought to be over well over a thousand casa particulares in Havana, many of them in Old Havana.
Just as with hotels, standards at casa particulars vary quite considerably although all our featured properties have rooms with ensuite bathroom and a/c.
Where possible, we tend to focus on properties at the top end of the market, such as Casa El Madero (pictured below) & Casa Vitrales.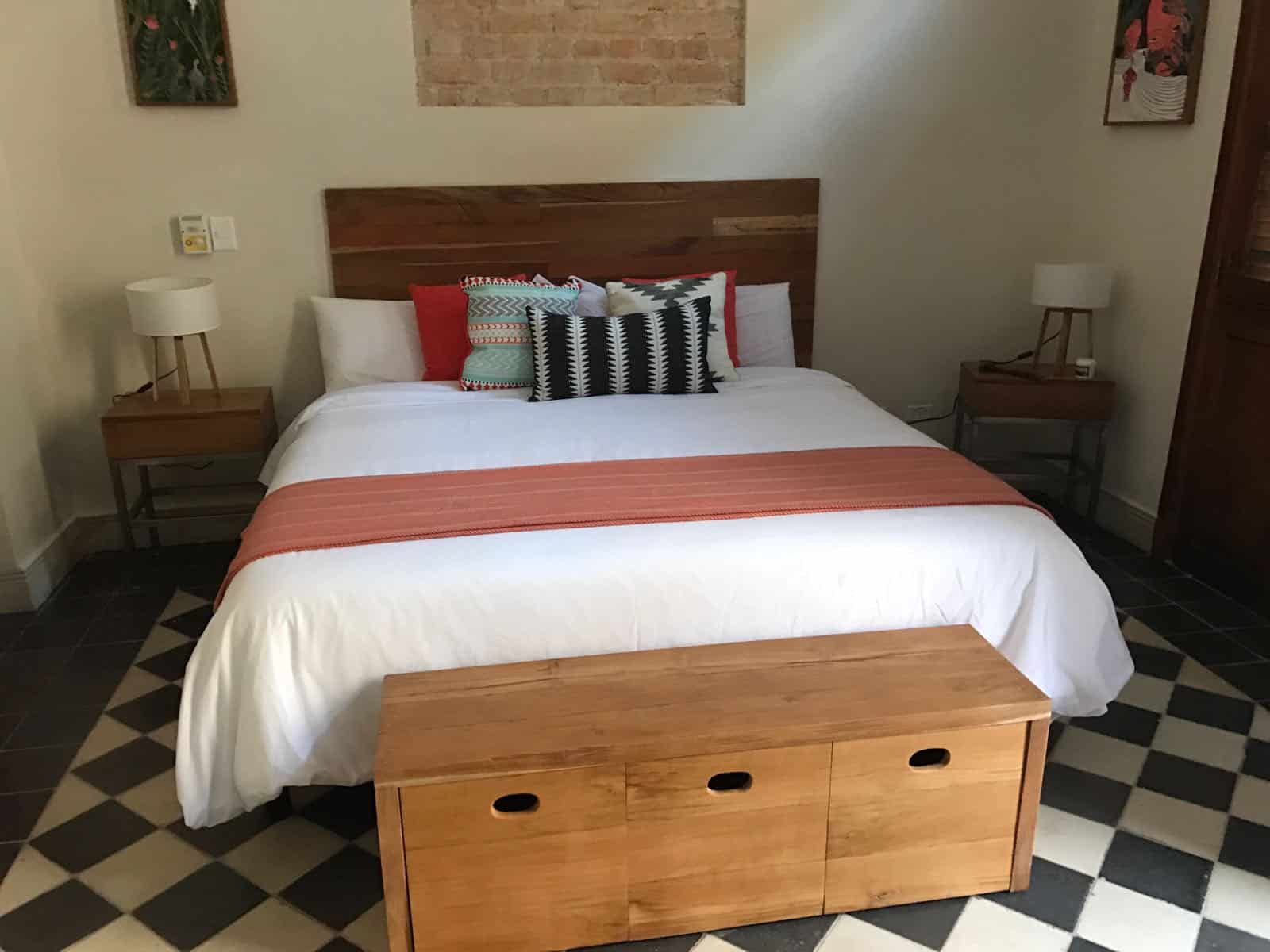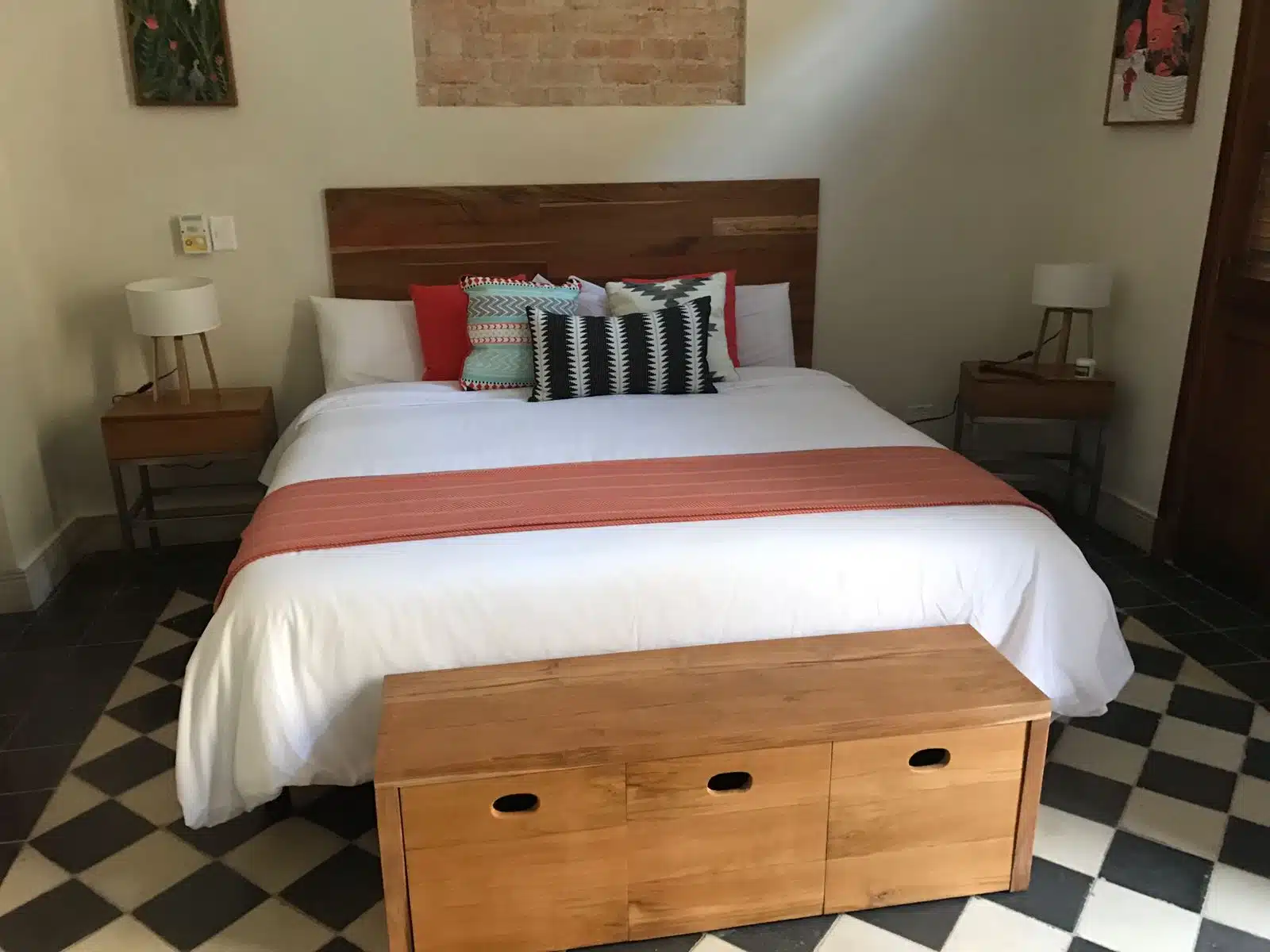 Where To Eat, Drink & Party In Havana
The Havana Travel Guide to where to eat, drink and party in the nation's capital.
If you are going to spend any amount of time in Cuba's buzzing capital, chances are you will want to know the best places to eat, drink and generally have a good time.
Eating Out In Havana
When it comes to eating out on Havana holidays, the situation has improved markedly since the early days when, it seemed, vegetables were only available out of a tin.
We would never claim that Cuban cuisine was world leading, or that Havana is a foodie destination, but there are now certainly plenty of decent options to choose from no matter how long you are in town.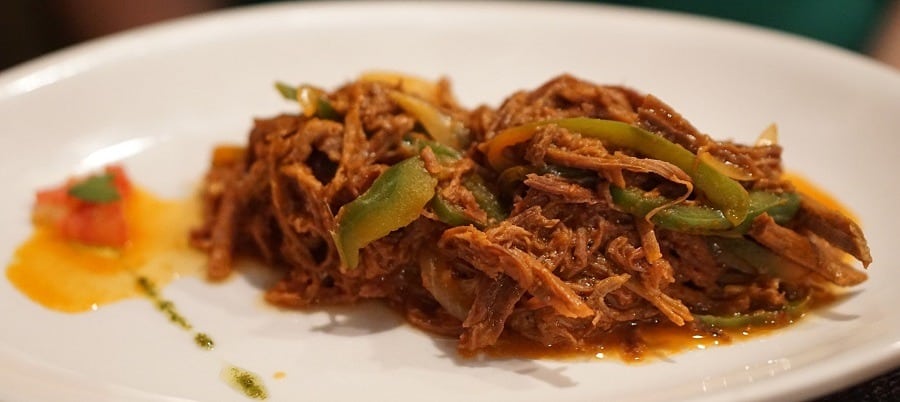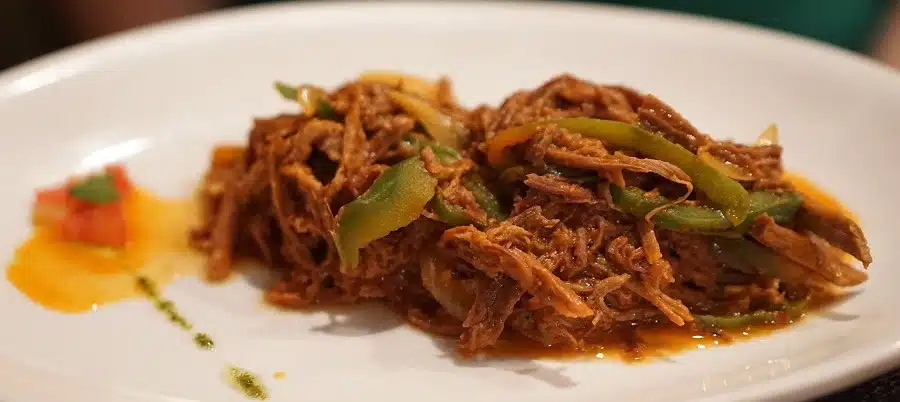 Just as the accommodation scene in Havana is split between hotels and casa particulars, so the dining scene can be divided into official restaurants (which are state owned and run) and paladares (privately owned and managed).
In very broad terms, official restaurants often boast the best locations but poor quality food and lackadaisical service while paladares are often hidden away (ie downright hard to find) but offer a much more rewarding culinary experience.
Paladares in Havana have a habit of opening and closing but some that we can recommend, or which have been recommended to us, include 5 Sentidos, Otramanera, La Guarida, Jama, Grados, Toca Madera, Atelier, El Cocinero, Café Laurent, San Cristobal, El Chanchullero, La Fontana, Dona Eutimia, Jibaro Bar & Lamparilla 361.
On a final note, if you were planning to dine in your hotel, don't, it will either be lousy, over-priced or both.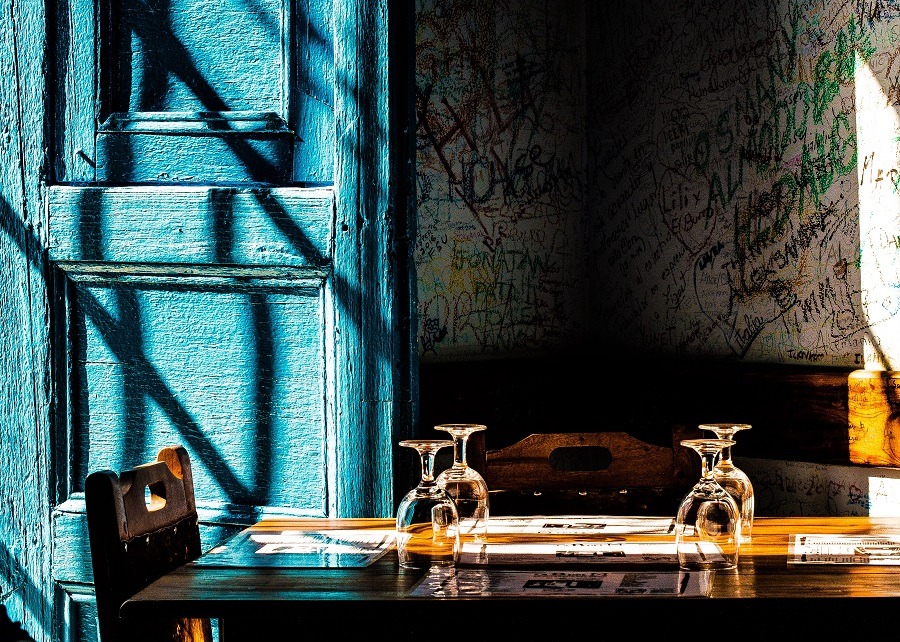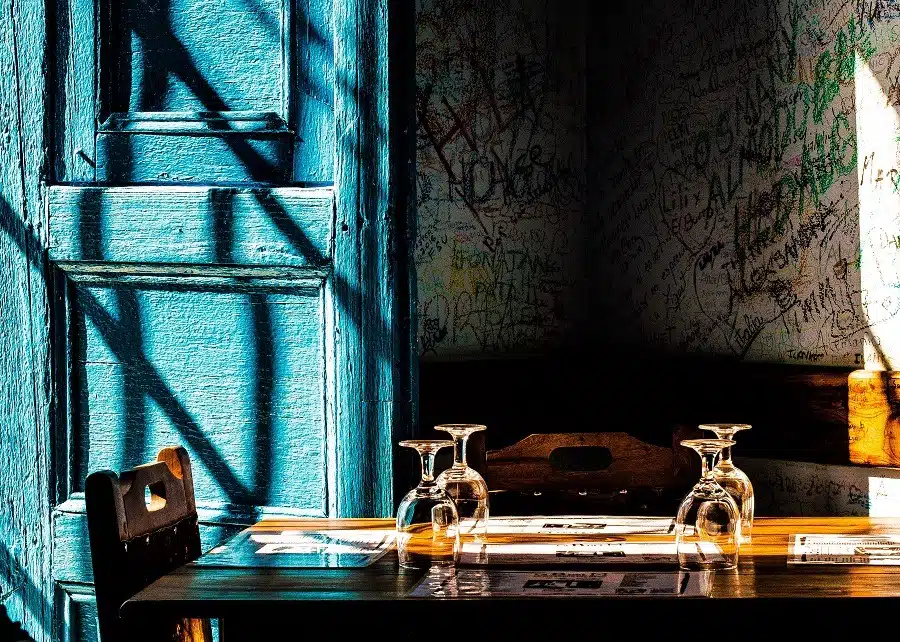 The Havana Bar Scene
Cuba is famous for its rum and you will find numerous bars in Havana where you can get through the stuff in a myriad of cocktails.
The two most famous bars in (Old) Havana owe their fame to Ernest Hemingway who, so it is claimed, wrote "My mojito in La Bodeguita, My daiquiri in El Floridita" on the wall of La Bodeguita del Medio bar in Havana. There is absolutely no way of verifying the veracity of this wall doodle (and there is more compelling evidence that it was a marketing ploy) but, as they say, never let the truth get in the way of a good story.
Having ticked both bars off your 'to do' list, there are numerous more interesting places to drink in Havana including El del Frente, Madrigal, Espacios, La Guarida, paZillo, Bar de Luca, Bar Monserrate & O'Reilly 304.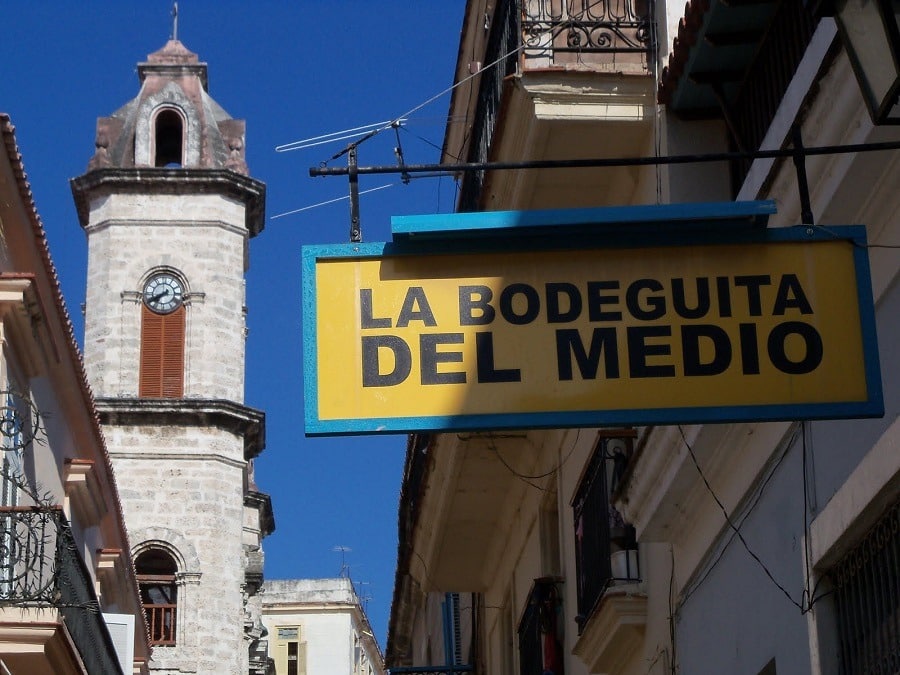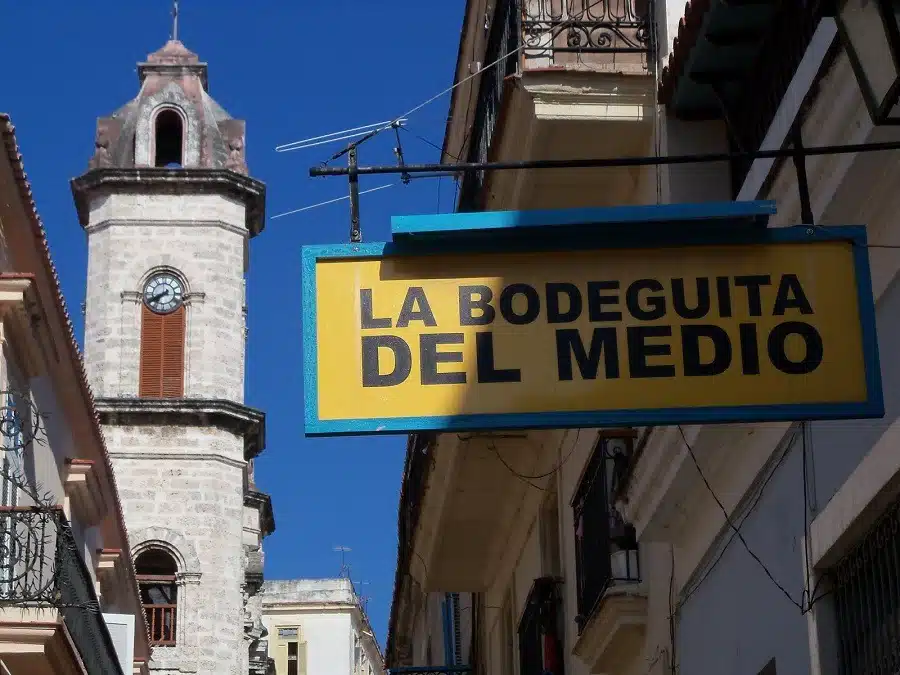 Havana Nightlife
Although Havana's days (or should that be nights?) as a leading Sin City are a distant memory, music, dancing and having a good time are still very much the city's speciality.
If you're looking for a Vegas-style show, then they don't come any more 'showey' than the Tropicana although our recommendation would the Legendarios del Guajirito, an altogether more interesting and immersive experience.
There are a number of clubs around Havana where one go simply to enjoy live music and / or strut your stuff on the dance floor, venues such as Café Cantante Mi Habana, El Gato Tuerto, La Zorra y El Cuervo & Casa de la Musica.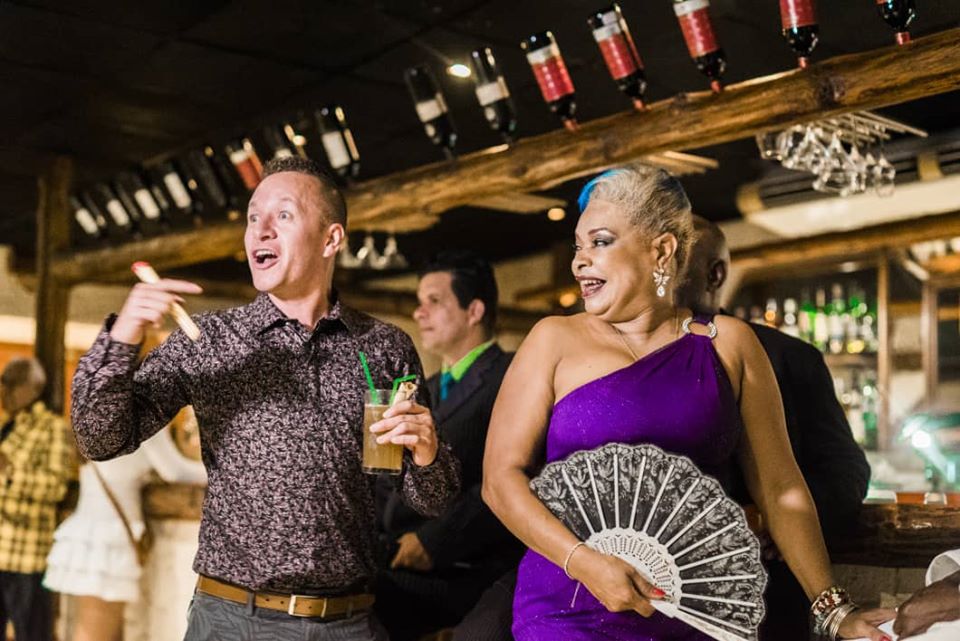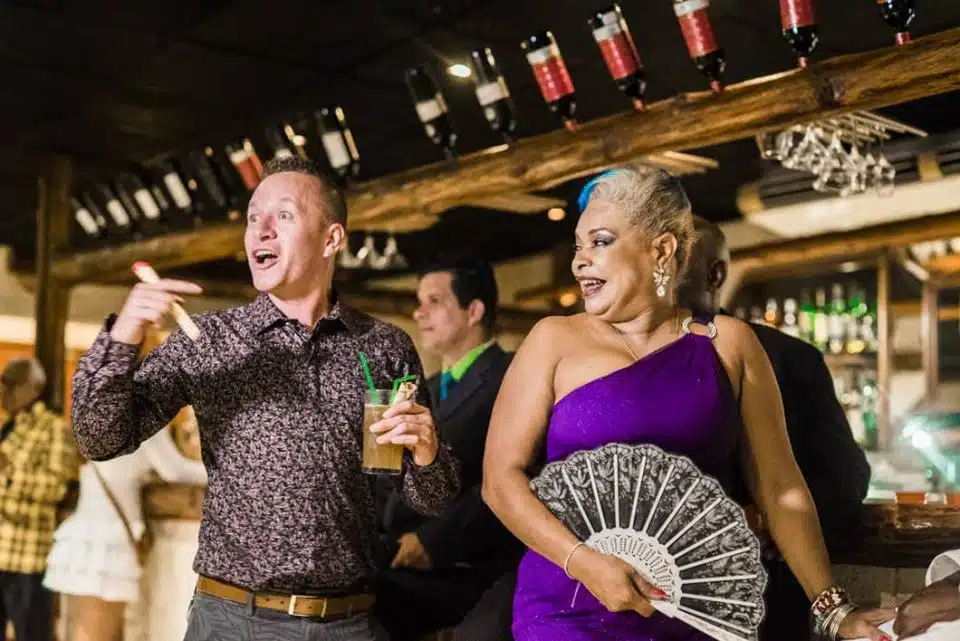 For ideas and inspiration on holidays that include time in Havana, please refer to our Itineraries section.
Finally, if like us you're old school and prefer turning pages to swiping screens, our strong recommendation would be the Havana Pocket Precints from renowned Cuba expert Claire Boobbyer.
The Havana Travel Guide from Beyond The Ordinary.