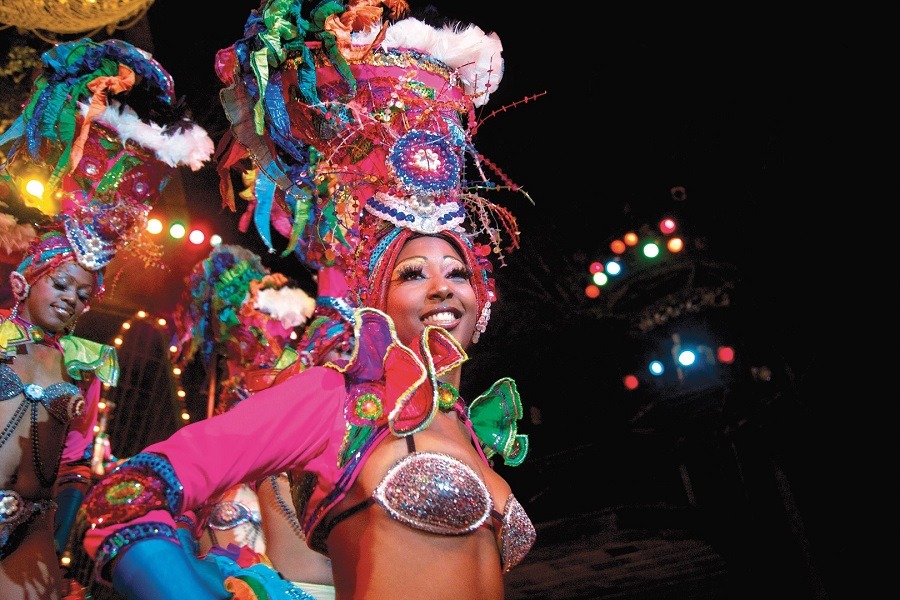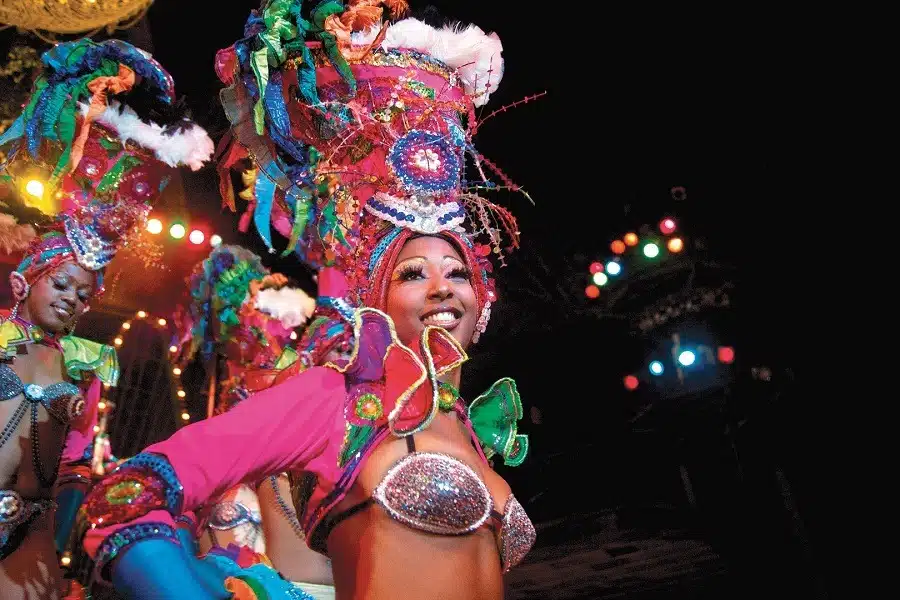 The Tropicana is the most famous cabaret show in Havana and top of many visitors' 'to do' lists for the Cuban capital.
It is also known by numerous different names including El Tropicana, Tropicana Cabaret, Tropicana Nightclub & Club Tropicana.
Located in the eastern suburbs of the city, a good 20 plus minutes' drive from Old Havana (where the vast majority of our clients base themselves), the show has enjoyed the same home since 1939.
Set within six acres of what was once the tropical gardens of a private home, Villa Mina, the current set up dates back to 1952 when the Tropicana was re-built under the supervision of Max Borges.
While part of the appeal of the show is that it takes place outdoors, it does rain in Cuba (see our guide on to when to visit Cuba) so there is also a back-up, indoor arena with a/c.
Prices for the Tropicana
While there is no questioning that it's a spectacular show, it certainly doesn't come cheap. Prices range from $80 to $120 per person depending on the package one opts for. Please note that these prices were correct at the time of going to press but are subject to change and should be therefore treated as no more than a guide.
Standard Show Ticket
At $80, the cheapest tickets include entrance to the show, a welcome drink on arrival, a quarter bottle of rum, a soft drink and a bowl of nuts or similar.
Plus & Premium Show Ticket
At $90 & $100, these tickets come with all the same benefits as the Standard Show Ticket but with a preferential table, ie you will be sat closer to all those sequins.
Dinner & Show
If you wish to add dinner to any of the 3 packages detailed above, you can expect to pay around $20.
Our Advice
We don't feel that paying the extra $10 / $20 for the preferential tables is necessary or worthwhile so save yourself the money and put that towards your dinner, just not at the Tropicana. Our advice would be to eat somewhere else (perhaps La Fontana) and just attend the show.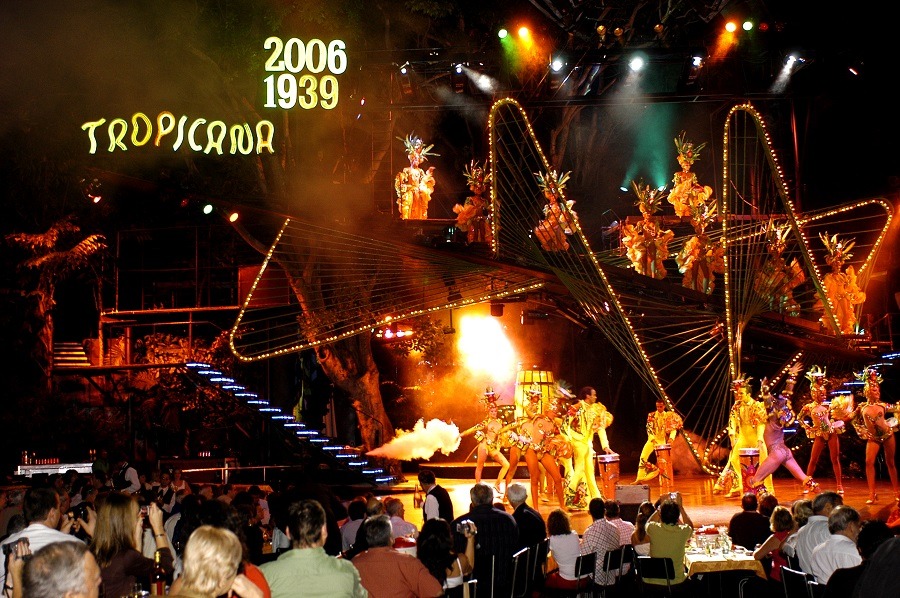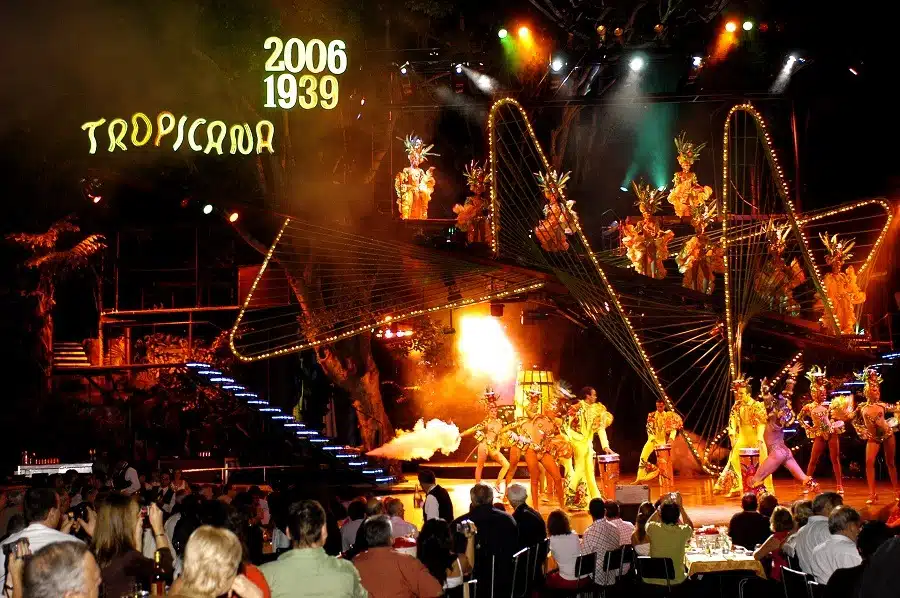 Show Times
The show itself starts at 8.30 but, if you've booked the dinner package, you should probably aim to arrive for around 7.00.
Booking tickets for the Tropicana
There are a number of options for booking tickets to the show. The easiest option is to pre-book them through us part of your travel arrangements. As we don't receive any commission, we need to add a small service charge although, this way, everything is taken care of in advance.
Alternatively, you can wait until you arrive in Cuba and book tickets through your hotel or casa particular although this can be more time consuming and, again, you are likely to be charged a service charge.
It is also possible to book tickets direct through the official website although you will need to pay in full at the time of booking and tickets may not be refundable if you need to cancel for any reason.
Alternatives to the Tropicana
While it may be the biggest show in town, the Tropicana is not the only option when it comes to cabaret style entertainment.
One of our favourite shows, and conveniently located within Old Havana, is the Legendarios del Guajirito.
Other popular options include the Cabaret Parisien at the iconic Hotel Nacional and the Copa Cabaret at the Hotel Riviera.
Other Top Tips For Havana
For further information on things to see and do in the city, please refer to our comprehensive Havana Travel Guide.