Beyond The Ordinary specialise in tailor made holidays and are able to arrange a wide number of Cuba excursions as part of an overall holiday.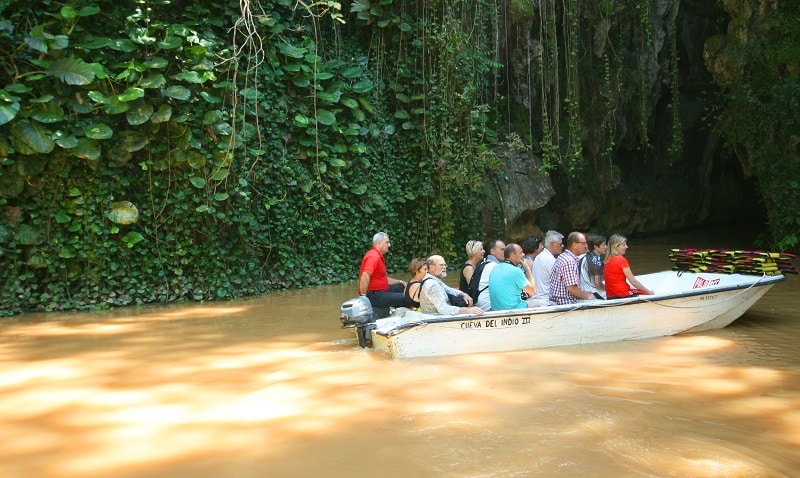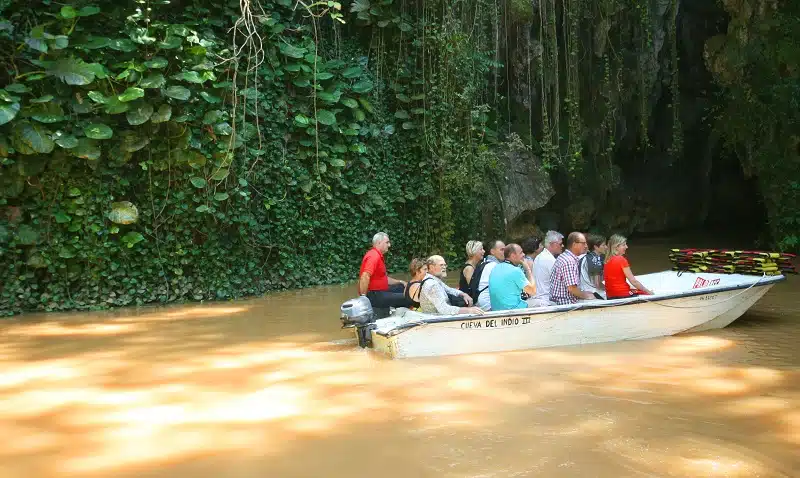 Please note that we do not book Cuba excursions on their own, nor do we quote for them individually – only as part of a holiday package.
If you have booked your own flights to Cuba, that's no problem; our minimum booking requirement is for 7 days booked accommodation together with any related transport arrangements.
As all our holidays are entirely tailor made, those 7 nights need not be in the same place so, for example, you could have 3 nights in Havana, 2 nights in Cienfuegos and 2 nights in Trinidad – the potential combinations are endless.
For us, excursions within Cuba are the final detail in planning your perfect holiday. First, decide which destinations you wish to visit and for how long, then perhaps where you want to stay and, finally, what you want to do while you're there.
Some of clients want us to book excursions (which we refer to as Trips) to cover pretty much every waking hour of their holiday. Others prefer a mixture of pre-booked excursions and free time. At the end of the day, it's your holiday, you decide.
Havana Excursions
Staying in Havana is pretty much a must. One could spend a week in the capital city and not run out of things to see and do and, accordingly, it is where we offer the greatest numbers of excursions.
There are simply too many excursions that we can arrange to list them all here so what follows are simply some of our most popular options.
Having flown in the night before, most clients start their first full day in Cuba with a 3 hour, private, guided walking tour around Old Havana.
After exploring the old city on foot, another very popular add-on is to then transfer to one of the city's iconic, classic old cars for a tour of 'modern' Havana.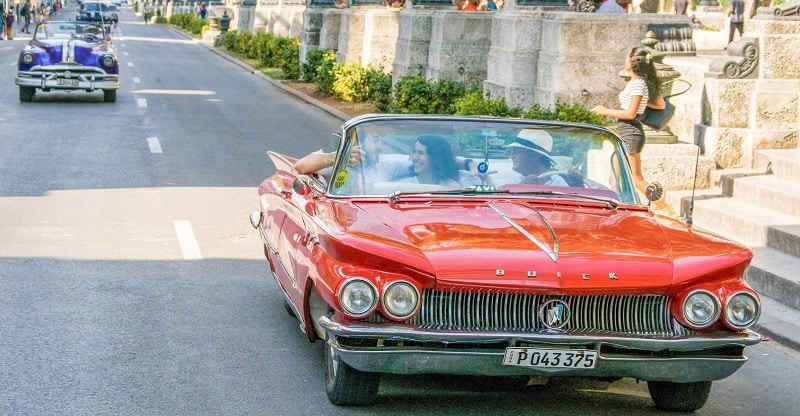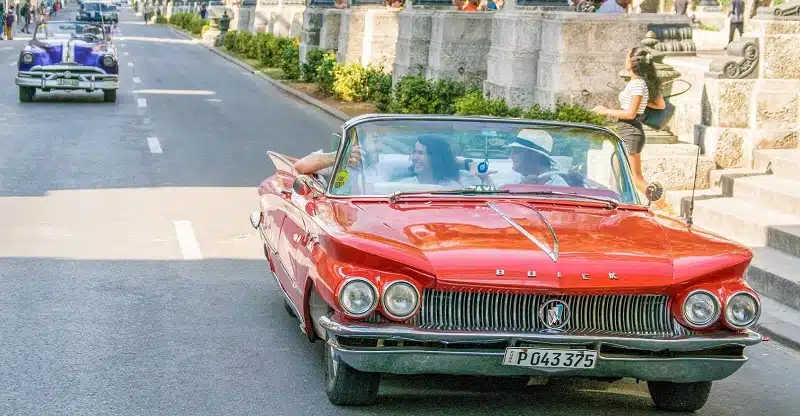 On one's second full day in Havana, we recommend a combined excursion that crosses over to the other side of the harbour to take in La Cabana fortress, the Cristo de la Habana statue and the neighbourhood of Casablanca before returning to Old Havana by ferry.
For fans of Ernest Hemingway, we offer a private tour that takes in the key sites associated with the man including the Ambos Mundos hotel, his old home at Finca Vigia, the fishing village of Cojimar and, of course, his old watering holes of La Floridita and La Bodeguita del Medio.
We also offer excursions that focus on the city's architecture, its religious traditions, visits to a cigar factory, cocktail making lessons, salsa lessons and much more.
In addition to excursions within Havana, for those clients who prefer to keep changing hotels to a minimum, we offer a number of day trips from Havana to the beautiful countryside west of the city, especially Las Terrazas & the Vinales Valley.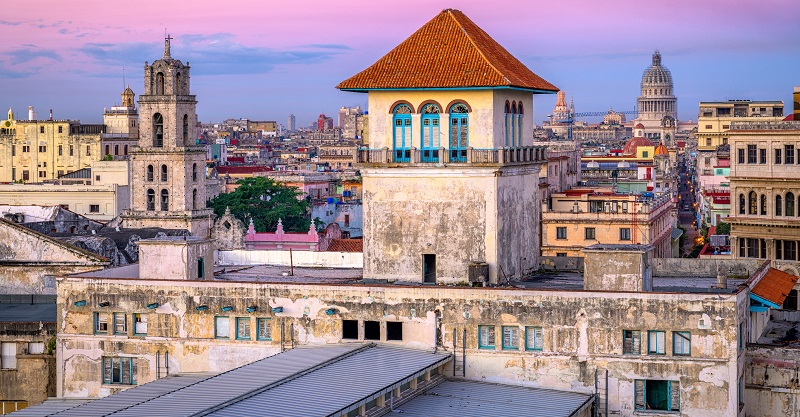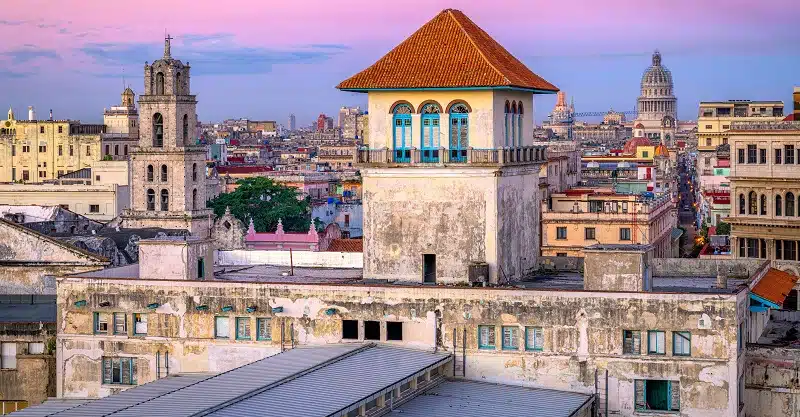 Vinales Excursions
While it is possible to visit Vinales on a day trip from Havana, we would recommend 2 or even 3 days in this, one of the most beautiful regions of Cuba.
Most visitors begin with an introductory tour of the area, including the town, a traditional farm and the Cueva del Indio.
There are then a number of nature-based excursions with a choice of hikes, horseback riding, cycling and birdwatching.
Vinales is also home to some of Cuba's finest tobacco, so no visit to the area is complete without an excursion that guides visitors through the process of growing, cultivating and processing the tobacco before it is sent away to the city to be converted into cigars.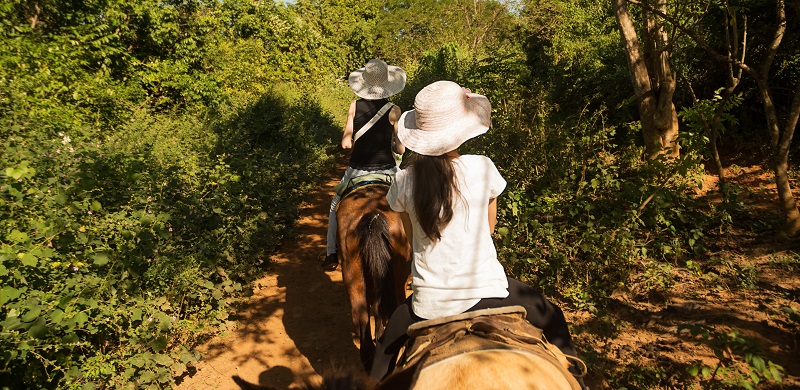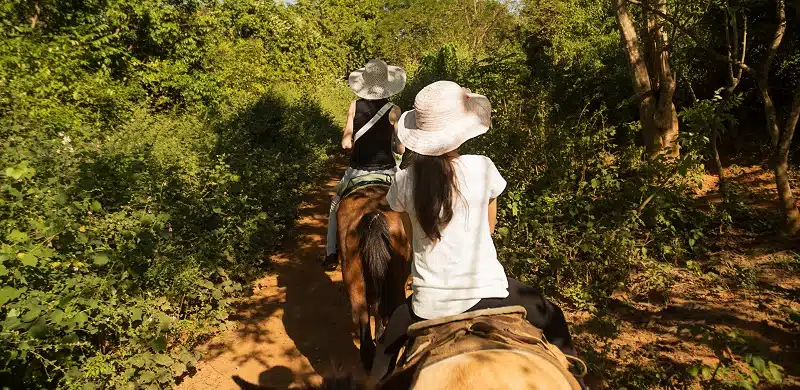 Cienfuegos Excursions
The Pearl of the South is an attractive city on Cuba south's coast that many visitors simply pass through.
For those with the time and inclination, we offer a half-day tour of the city plus the option of a sunset cruise on Cienfuegos Bay.
For nature lovers, Cienfuegos is also an excellent base from which to book a day trip to the beautiful nearby El Nicho waterfalls.
Trinidad Excursions
After Havana, the beautiful town of Trinidad on the island's south coast is Cuba's most important visitor destination.
It's something of a cliché, but Trinidad and its surrounding environs really does have it all – a fascinating history, beautiful countryside and the Caribbean on its doorstep.
Most of our clients will begin their stay in Trinidad with a private, guided walking tour of the town's historic, UNESCO recognised centre.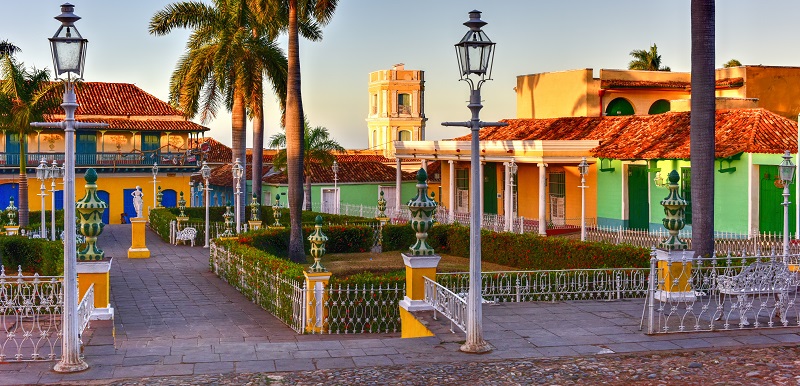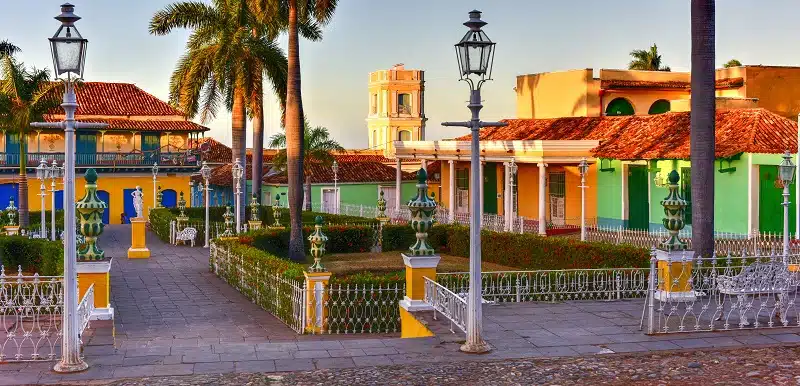 There are then a number of great excursions into the surrounding region, the most popular of which is the full day tour to the Valley of the Sugar Mills, Manaca Iznaga and and town of Sancti Spiritus.
To the north of Trinidad, the Escambray Mountains offer all manner of options for day hikes while, nearer town, El Cubano park offers a relaxing trail ending with a swim in natural pools.
Just 20 minutes' drive from Trinidad town are the magnificent beaches and calm waters of Cuba's Caribbean coast. From the local marina, there are a number of day trips by boat to nearby islands such as Cayo Iguana & Cayo Blanca.
Santa Clara Excursions
No one with an interest in Cuba's Revolutionary history can miss Santa Clara off their Cuba itinerary.
Our half-day private tour of the city includes visits to both the iconic Tren Blindado as well as Che Guevara's mausoleum and museum.
Using Santa Clara as a base, it is also possible to book an excursion to nearby Remedios, one of the oldest colonial-era towns in Cuba.
Camaguey Excursions
Located in the middle of the island, and a link between western & eastern Cuba, Camaguey is yet another charming, colonial city and a UNESCO World Heritage site.
Famous as a city in which it is very easy to get lost, the best introduction to Camaguey is probably a guided city tour by rickshaw.
Camaguey is also famous for its ballet company and one of our more unusual Cuba excursions allows visitors to peek behind the scenes at the ballet's headquarters.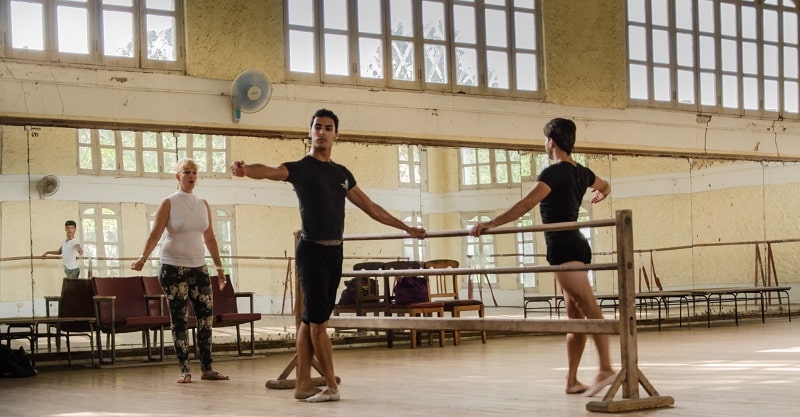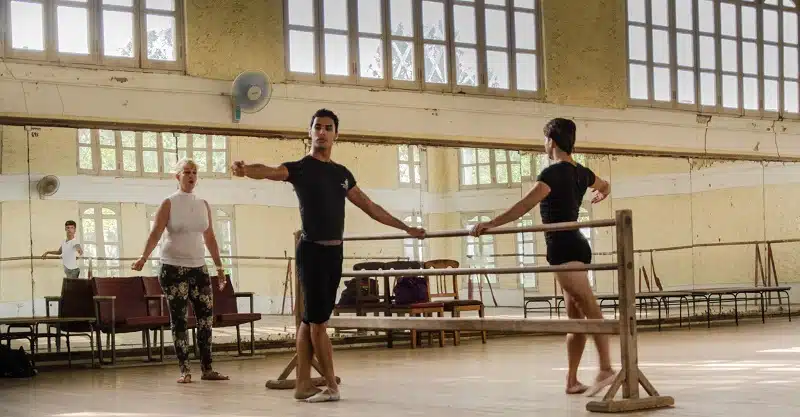 Bayamo Excursions
Relatively few visitors make it this attractive town located midway between Camaguey & Santiago.
Aside from a private tour of the town's colonial-era centre, many visitors are drawn to Bayamo for the excursion to La Plata, Fidel Castro's revolutionary hideaway in the Sierra Maestre.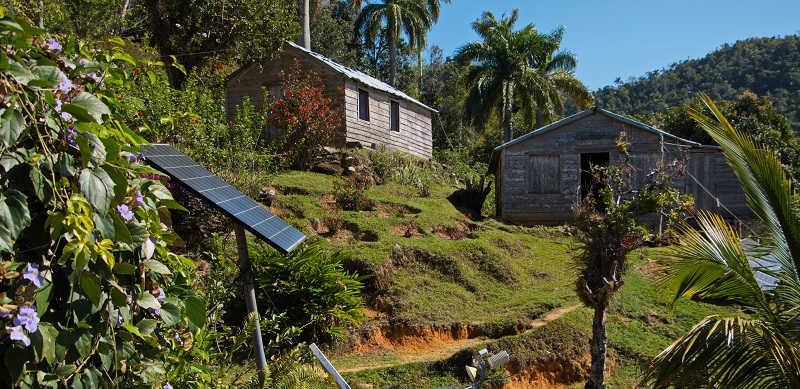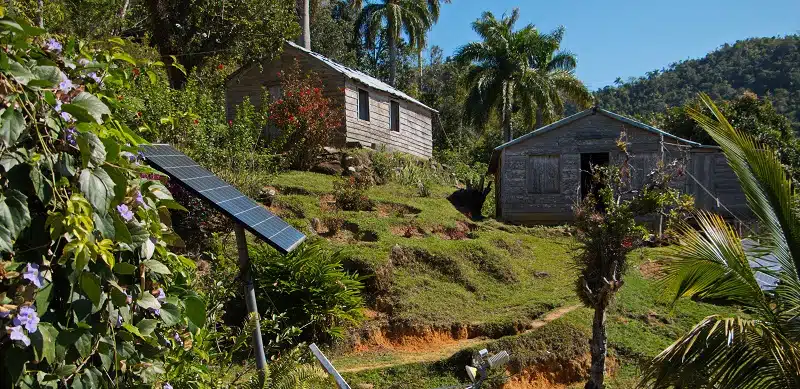 Santiago de Cuba Excursions
Cuba's second city is very different to Havana and there are numerous options when it comes to excursions.
A full day, private tour of Santiago takes in the beautiful cathedral, fine museums, the Moncada barracks, the final resting place of Fidel Castro and, on the outskirts of the city, the imposing San Pedro de la Roca fort.
Even further out in the beautiful surrounding countryside, high in the cool hills overlooking the sea, sits the vast lump of rock that is La Gran Piedra.
Also a short drive outside the city, El Cobre is Cuba's most important pilgrimage site and another popular excursion.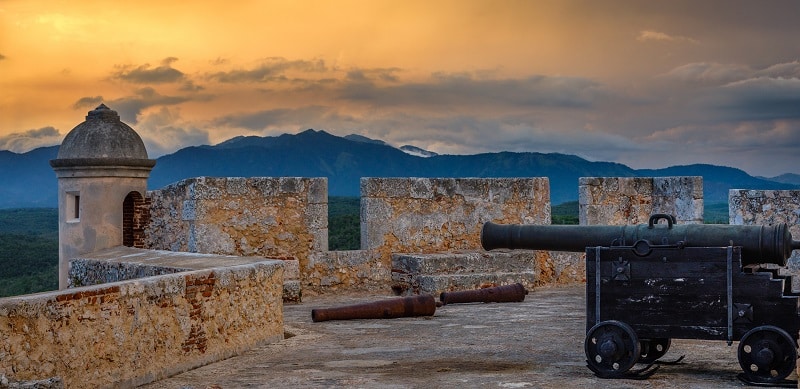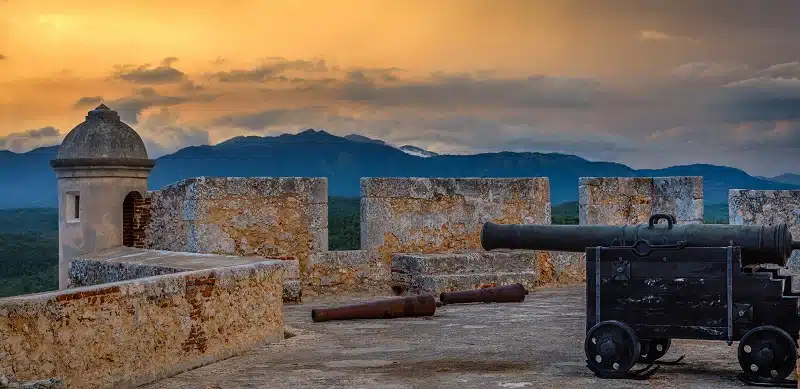 Baracoa Excursions
Often referred to as Cuba's very own Shangri La (and yes, getting there isn't easy), Baracoa is a sleepy little coastal town that, as well as being the oldest colonial town in the Americas, is a base from which to explore some of Cuba's most beautiful countryside.
A number of excursions are available from Baracoa including to Alejandro von Humboldt National Park, the Yumuri River Canyon, La Recontra and the hike up to El Yunque.
The verdant countryside around Baracoa is also home to some of the most sought after cocoa in the world, almost all of it grown in traditional smallholdings that can be visited as a daytrip from town.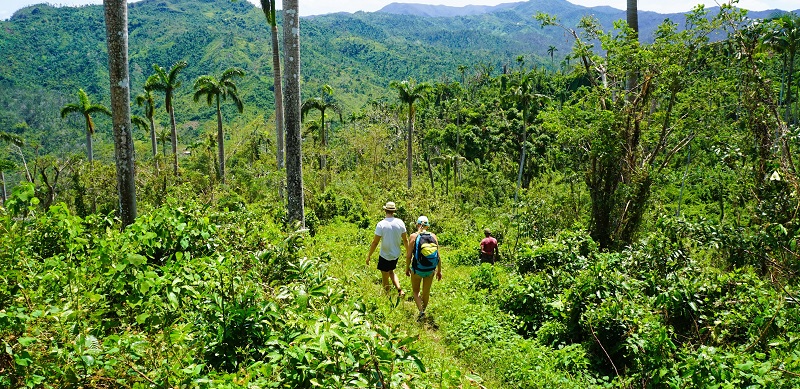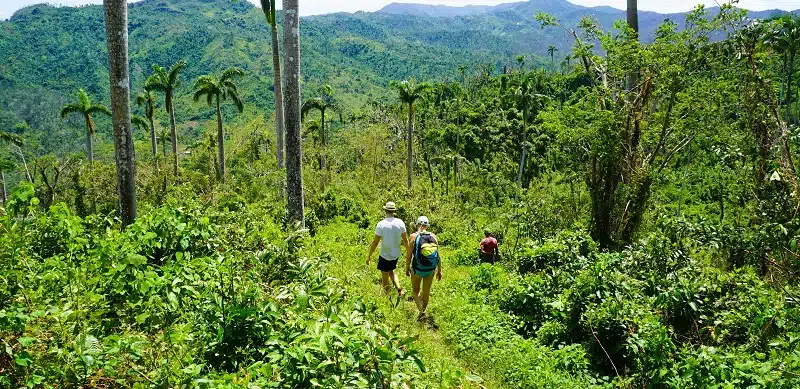 Cuba Beach Excursions
Many of our clients opt to end their Cuba holiday with a few days relaxing on one of the island's many beautiful beaches.
Accordingly, with most clients having already done a fair amount of travelling and sightseeing, we don't see the need to offer excursions from the likes of Jibacoa, Varadero, the Cayos de Villa Clara or Guardalavaca. For those clients who do wish to continue sightseeing, almost every beach hotel in Cuba will have its own tours and excursions desk.
Alternatively, for clients who don't want to keep moving from hotel to hotel, but do want to combine a relaxing beach holiday with plenty of local sightseeing options, the only real option in Cuba is the aforementioned Trinidad.
To discuss potential holiday options for Cuba, why not check out our sample Itineraries page or, if you prefer, get in Contact by email or phone. We look forward to hearing from you.