Manaca Iznaga is one of a number of ruined sugar plantations located in the Valley of the Sugar Mills, just inland from Cuba's south coast.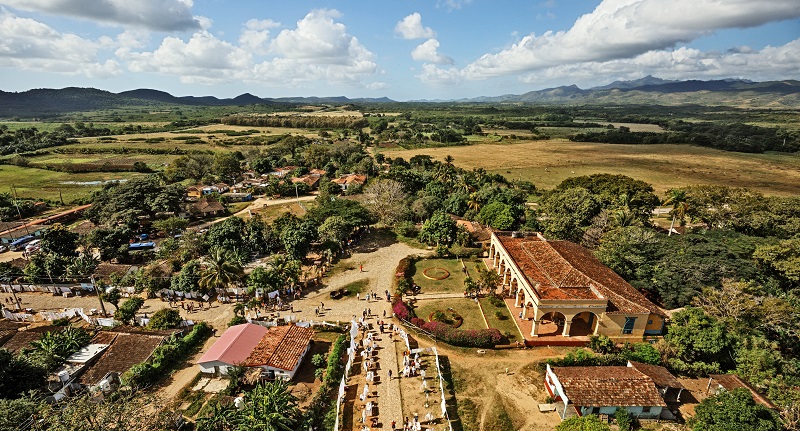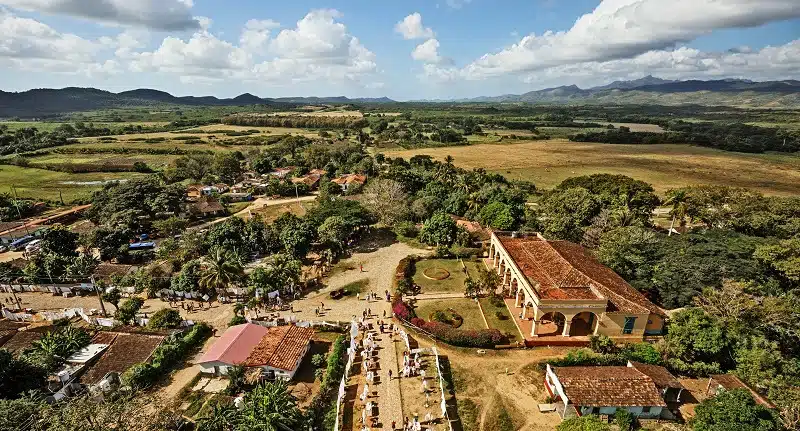 In the 18th & 19th century, this region, broadly situated between the colonial towns of Trinidad and Sancti Spiritus, was home to the Cuban sugar industry.
However, when the industry moved to the north coast, the original sugar plantations soon went bust and the mills and haciendas were abandoned.
Named after Spaniard Pedro Iznaga, Manaca Iznaga was one of the largest sugar estates in the area, its success built on the misery of the thousands of slaves who toiled in the fields.
At the heart of the estate is the infamous slave tower, 44 metres in height, from the top of which the guards would have had 360-degree views of the estate.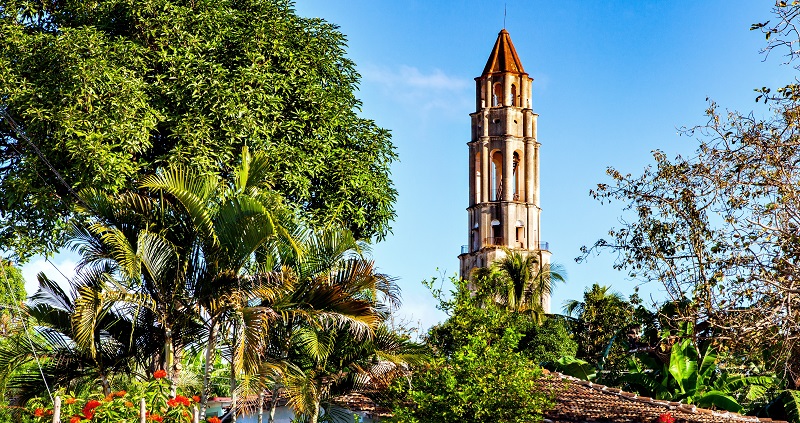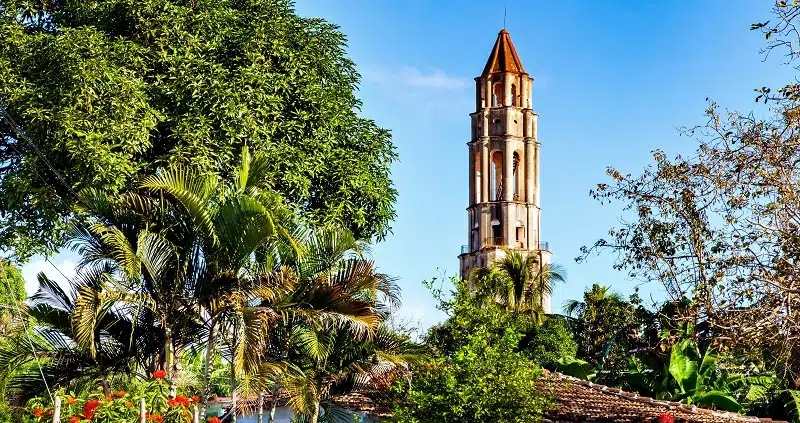 Today, for those who have a head for heights and who can block out the history of the tower, it is possible to climb to the top and take in the natural beauty of the valley, as well as the distant Escambray Mountains.
Within the original, main hacienda at Manaca Iznaga, lunch is served daily between noon and 2pm, a popular option for tour groups on day trips from Trinidad.
If you just want a drink (and can again disassociate yourself from the history of the site), one of the original cane pressing machines is now used to produce cane juice for visitors.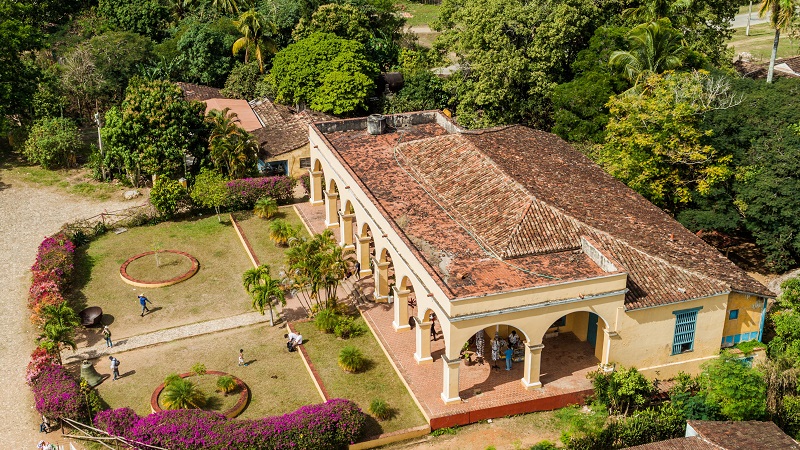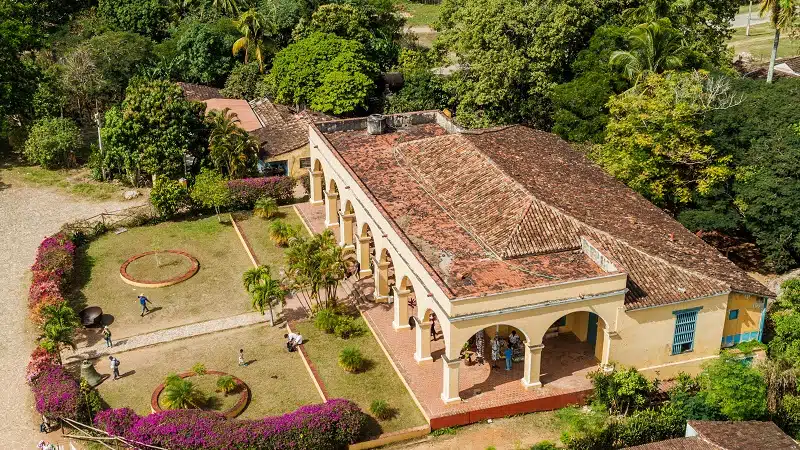 For visitors simply wishing to visit Manaca Iznaga, and nothing else, a tourist train runs most days between Trinidad and close to the mill. In times gone by, the carriages used to be pulled along by a steam engine. Today, chances are that you'll be faced by a diesel engine. Still, it's a wonderfully picturesque journey.
Rather than focussing solely on Manaca Iznaga, we can arrange a full day trip from Trinidad (where the best accommodation is to be found) that combines the plantation with the picturesque, nearby town of Sancti Spiritus.
To discuss your travel plans, either give us a call on 01580 764796 or drop us an email with your plans and requirements on travel@beyondtheordinary.co.uk
For ideas and inspiration, we would also recommend that you visit our sample Cuba itineraries page.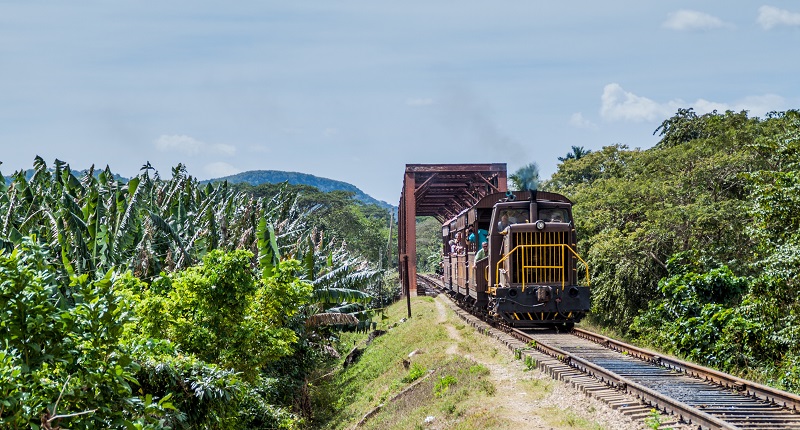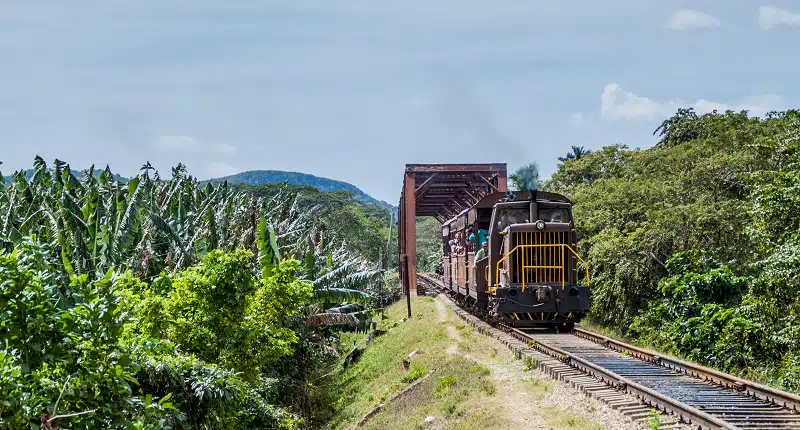 Travel Beyond The Ordinary