A guide to Cuba train travel options including scheduled passenger services and day trips by both electric and steam railway.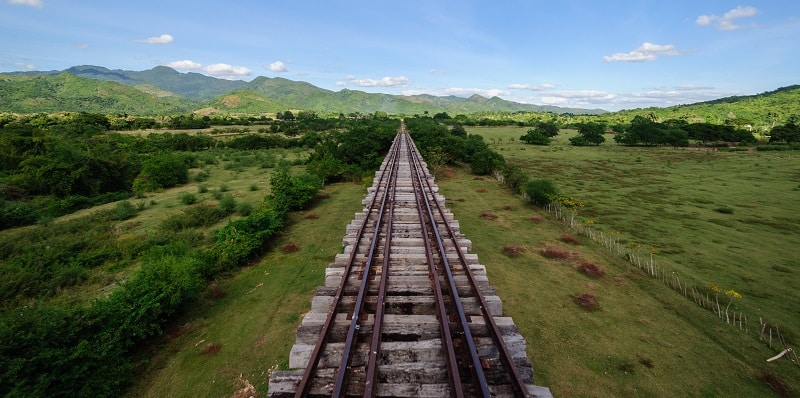 Cuban passenger train services
Cuba's passenger train service has long had a pretty risible reputation although, of late, the faintest flickerings of progress have begun to show themselves.
In the summer of 2019, the first, brand new, Chinese built railway carriages joined Cuba's railway network with more set to be introduced in the coming years.
This should this lead to faster (these things are relative in Cuba!) and more reliable services as well as a much-improved on-board experience for all passengers (the image below is of one of the older trains in case you were worried!).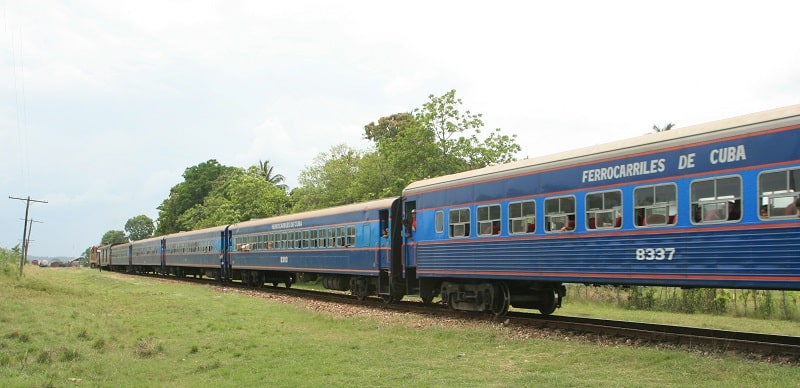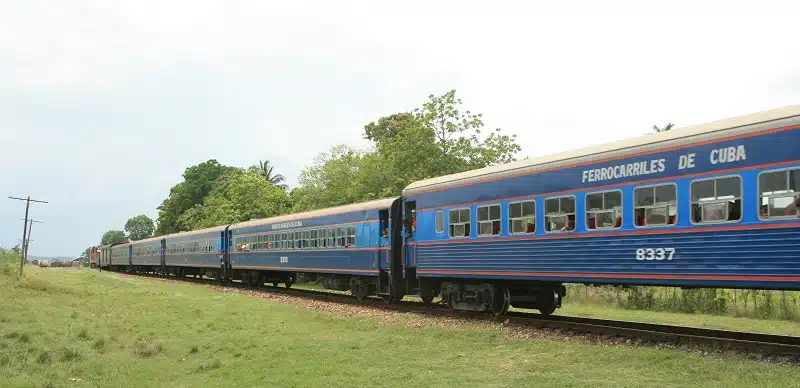 What to expect on a Cuban train
Each train consists of an engine, 7 second class carriages and 4 first class carriages, one of which will include a cafeteria, a facility conspicuous by its absence on Cuba's older rolling stock.
The main difference between first and second class carriages is that the former has a/c, leather seats and tv screens. Second class is non-ac with windows that open and blue fabric seating.
Seating configuration is 2×2 in both first and second class while legroom is also exactly the same. Please note that, while this may change, even these new carriages don't have at-seat power.
Perhaps the most surprising omission from Cuba's new carriages are any sleeper berths or sleeper seating, especially considering the length of journey from Havana to Santiago.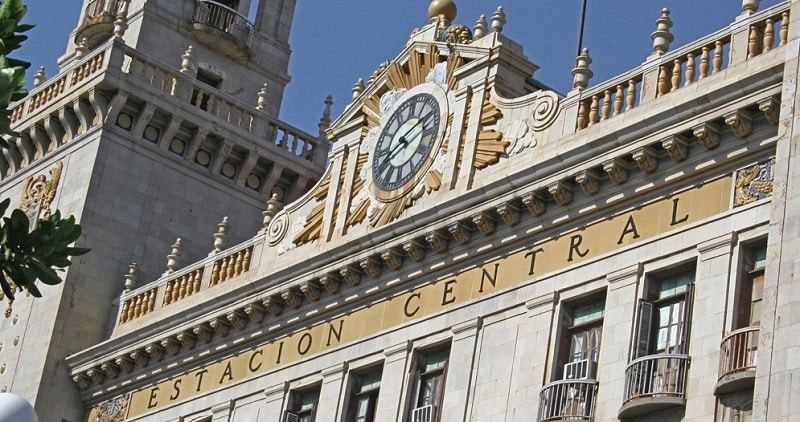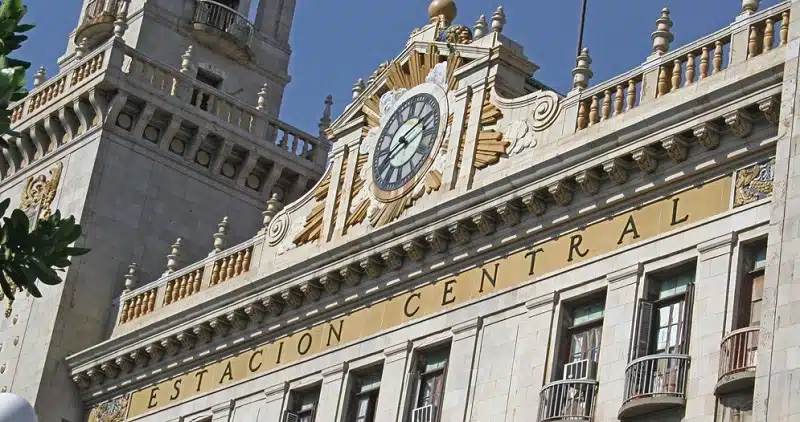 Cuba's railway lines
There are two, main passenger railway lines in Cuba plus a number of branch lines.
The most important line runs all the way from Havana in the west to Santiago in the east. Stops along the way include Matanzas, Santa Clara, Ciego de Avila, Camaguey, Bayamo, Las Tunas and Holguin.
However, not all train services stop at all the aforementioned stations so, unless you are travelling the length of the line, you will need to check which service stops where and when.
If you are planning on travelling all the way from Havana to Santiago or vice-verse, the journey on the new train is scheduled to take a very sedate 16 hours. Accordingly, Cuba train travel should be viewed very much as an experience, rather than a serious mode of transport.
A lesser-known train line runs between Havana and Vinales (pictured below) in the west of Cuba. This line is currently operated using somewhat older carriages and, at 6 hours long (compared to just over 2 hours door-to-door by private road transfer) is something of a drag.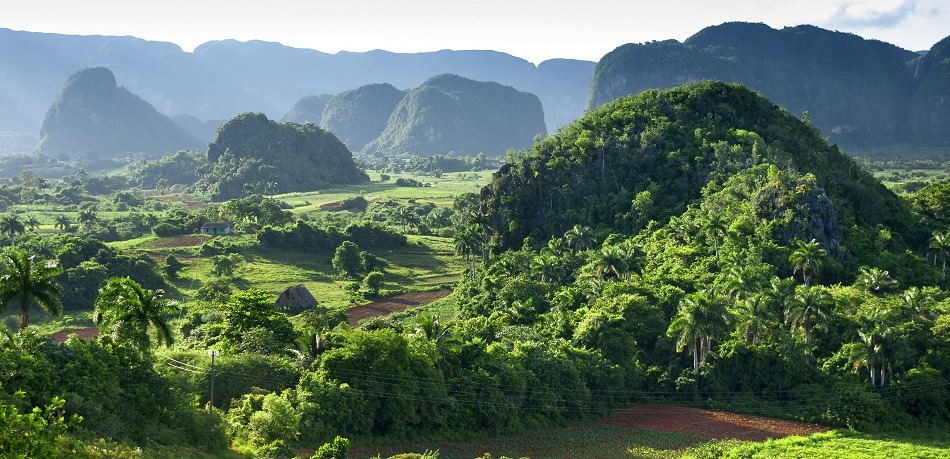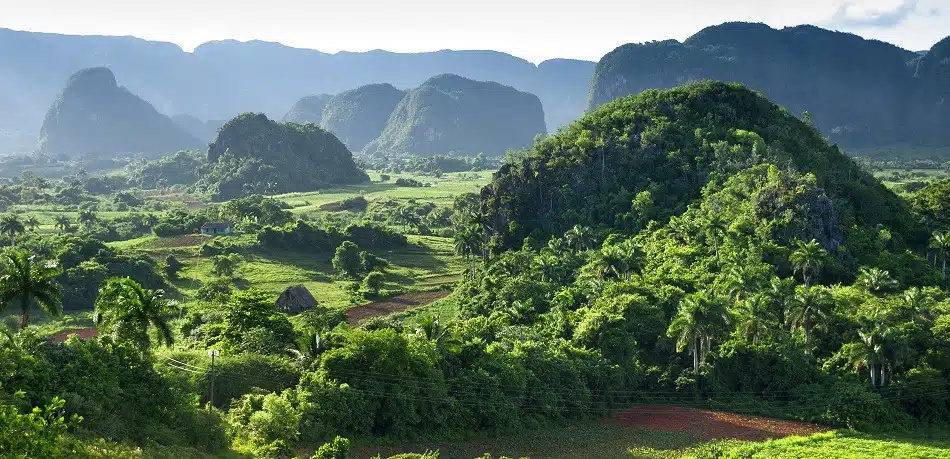 Booking tickets
It might be 2021 but Cuba's railway company, Ferrocarriles de Cuba, still doesn't have an online booking facility.
Instead, tickets must be purchased in person from the (state owned) Viajero travel agency which has branches across Cuba including at La Coubre train station on the southern edge of Old Havana (and right next door to Central station).
Tickets can be purchased up to 30 days before travel although a certain percentage are held back for tourists. Even on 'full' trains, there is a waitlist that often opens up availability.
Cuba holidays by train
While reliability has improved with the introduction of new trains, delays are still common. The difficulty in obtaining up-to-date and accurate information about train times, not to mention the hassle involved in buying train tickets in person, means that, for now at least, we are unable to offer holidays of Cuba by train.
One day, we are certain, Cuba will be a mecca for train travel holidays with luxury carriages, lots of white linen and attendants in uncomfortable looking starched uniforms. Just not yet.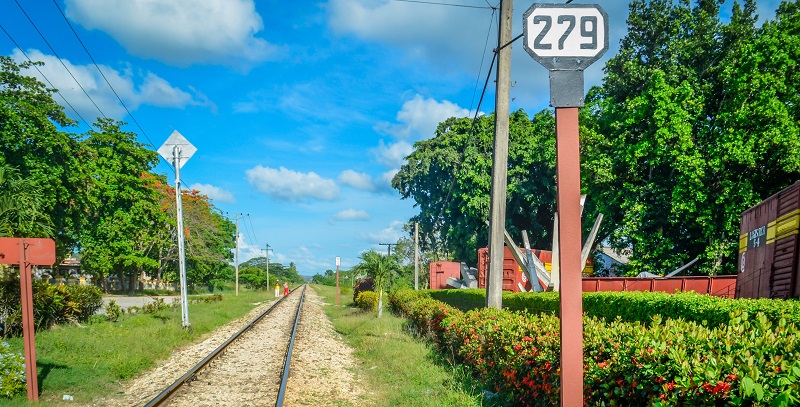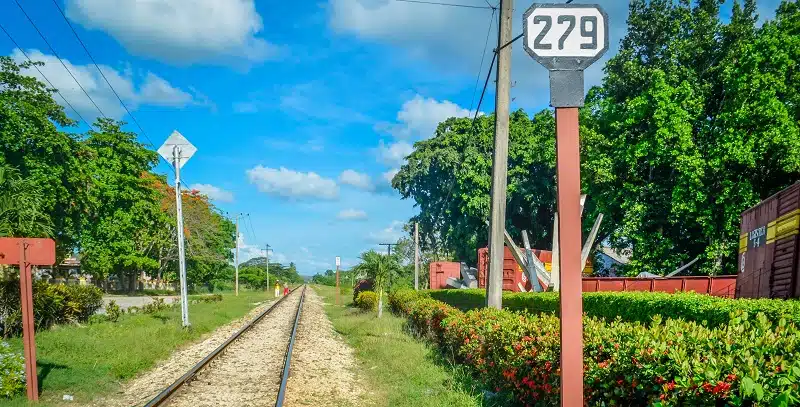 The Hershey Electric Railway
We have written about the Hershey Electric Railway, or Hershey Train, in a previous feature so this is just a brief summary.
Built by the eponymous Hershey chocolate company, the Hershey line runs between Casablanca in Havana and the town of Matanzas, some 57 miles east of the capital.
The only electric train line in Cuba, hurricane damage to the overhead lines means that, at the time of writing, this popular excursion isn't currently running although there are plans to re-open the line in stages.
Even if the train isn't running, the train is often parked up in Casablanca, an attractive part of the city with numerous nearby attractions including La Cabana and the Cristo de la Habana.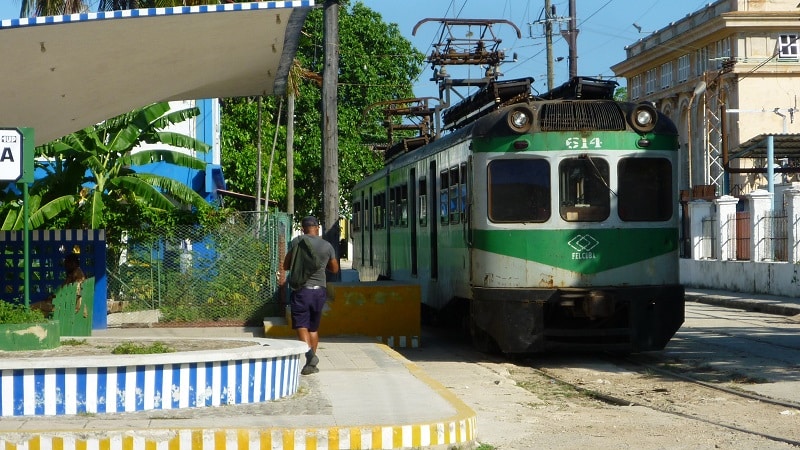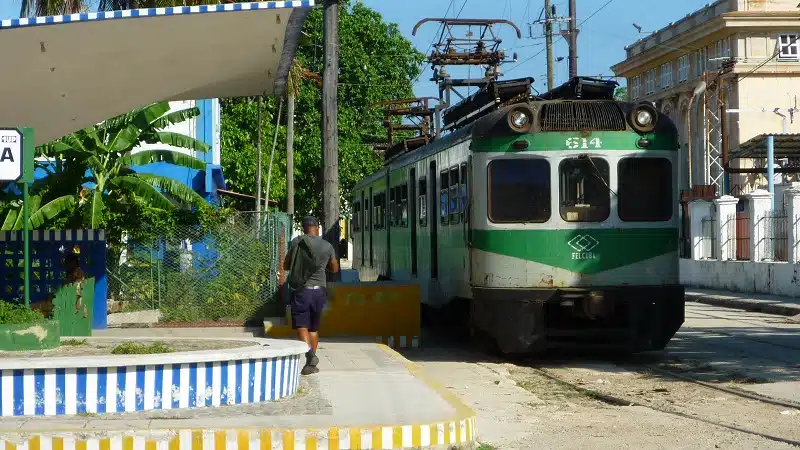 Steam trains of Cuba
Steam train buffs will be delighted to hear that Cuba is awash with steam trains (there are reputed to be over 100 across the island).
The bad news is that very few of them are operational and, at times, even the operational ones are, well, going nowhere.
The most famous (when it is actually running) steam train service in Cuba is the line that runs from the beautiful, colonial town of Trinidad to the equally beautiful but haunting Valley of the Sugar Mills.
As the name suggests, the Valley of the Sugar Mills was once the epicentre of Cuba's sugar growing industry and the line was used to transport the sugar cane from the plantations to the nearby port.
One of the most popular excursions in Trinidad. The train (be it steam or replacement diesel) generally departs Trinidad in the morning, returning later that afternoon, and includes visits to the Manaca Iznaga plantation and nearby hacienda Guachinango.