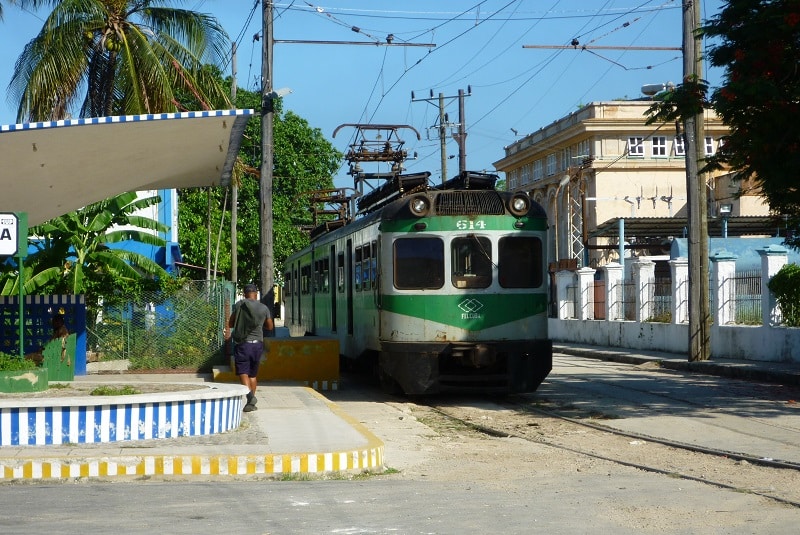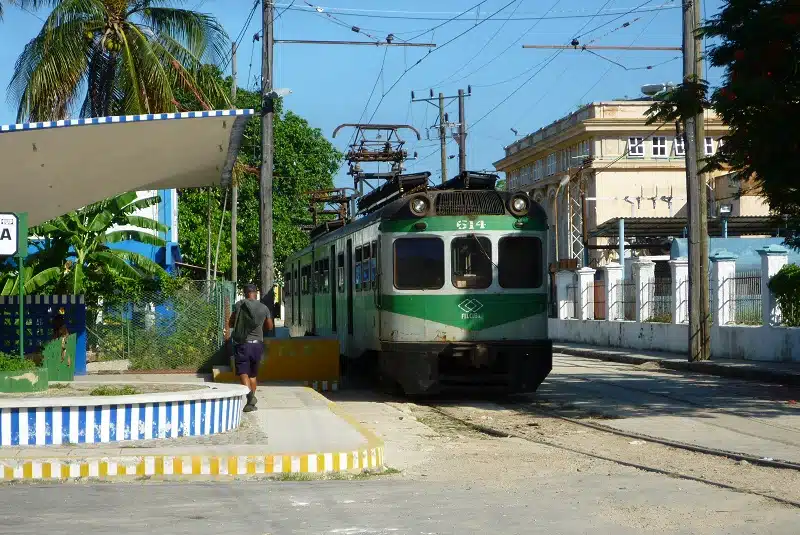 The Hershey Train (aka the Hershey Electric Railway or Hershey Line), is an historic railway line that runs between Havana and Matanzas on Cuba's north coast.
While Hershey isn't particularly a household name in the UK or Europe, there probably isn't an American on the planet who can't tell you that the Hershey Company, a US business, is one of the largest chocolate, confectionary and baked goods companies in the world.
The Hershey line was built by the very same company to transport sugar from its plantations to the port in Havana, from where it was shipped to the US.
The line runs for a total of some 57 miles, from Matanzas (a town many visitors pass through en-route to the beach resort of Varadero) to Casablanca in Havana, with a number of stops along the way. The most notable of these stops, Camilo Cienfuegos, used to be called Hershey and was the archetypal company town.
For train buffs, perhaps the most interesting feature or aspect of the Hershey Train is that it has always been electric.
While the original Hershey Train sets were built in the US, in the 1990s they were replaced by equally antiquated electric trains from Spain.
Riding the Hershey Train has always been a popular excursion or trip for visitors staying in Havana, but as is so often the case, reliability issues mean that the service is generally out of action.
If you're keen to ride the Hershey Line, the best option is to wait till you get to Havana and check out the current situation. However, there have been very few services since 2017 so it's probably best to not get your hopes up too much!
Even if it's not operational, you can still hop on the iconic Havana ferry between the old town and Casablanca, where the train is often parked up (as per the image above).
Trains aside, Casablanca (pictured below) is an attractive, quiet neighbourhood of Havana and within walking distance (uphill) to both the Cristo de la Habana statue and La Cabana.
Are you planning to visit Havana and more? Beyond The Ordinary are fully bonded specialists in tailor made holidays to Cuba and can take care of a wide variety of arrangements including flights (from the UK), Cuba Tourist Cards (visas), accommodation (both in hotels and casa particulares) and transport.
Please feel free to call and speak to one of our specialists during the day on 01580 764796 or, if you prefer, drop us an email via travel@beyondtheordinary.co.uk