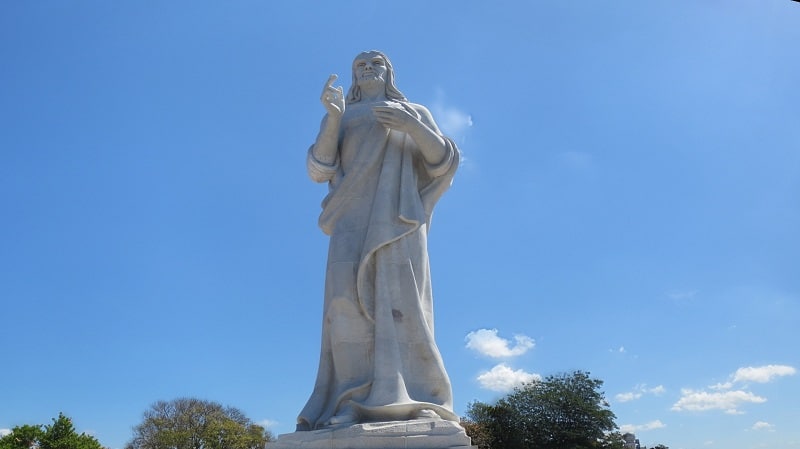 It may not be as famous as the Rio version, but the Cristo de la Habana is certainly worth including during your stay in Havana.
The Cristo de la Habana (Christ of Havana) was inaugurated on Christmas Eve 1958, just 15 days before Fidel Castro entered the city at the culmination of the Cuban Revolution.
A few basic facts about the Cristo de la Habana
It was designed by Cuban sculptor Cuban sculptor Jilma Madera, who won the commission for the statue in 1953.
The statue was built from 63 blocks of Carrara marble, imported from Italy after first being blessed by the Pope, Pius XII.
The statue is almost 20 metres tall and weighs some 320 tonnes.
Located as it is on the top of a hill, the top of the statue is almost 80 metres above sea level, allowing it be seen from right across the city.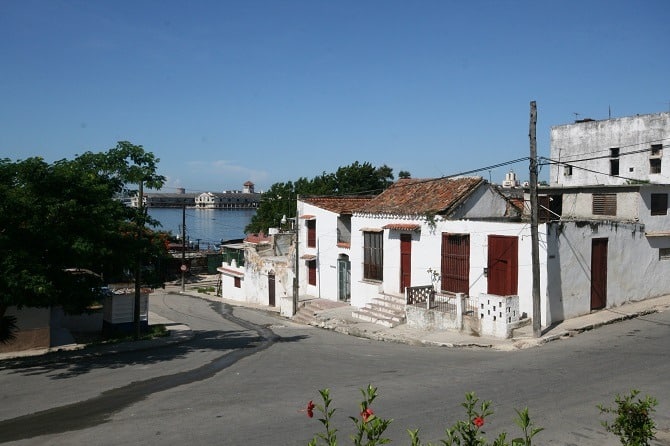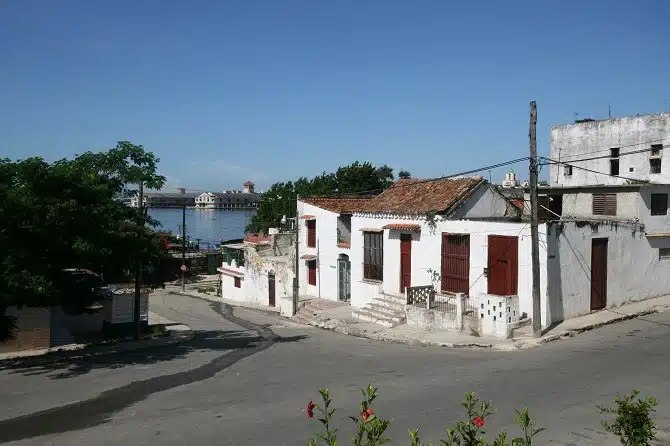 Visiting the Christ of Havana
The statue is located in the attractive and peaceful Casablanca neighbourhood (pictured above), just across the mouth of the harbour from Old Havana.
A taxi from Old Havana will take around 5- 10 minutes although a more enjoyable option is to catch the ferry from Old Havana to Casablanca and then walk up the hill.
Alternatively, the same side of the harbour is also home to both the Morro Castle and La Cabana. A full morning's exploration (or even longer) would involve visitors catching a taxi to the Morro Castle from where it is possible to stroll to both La Cabana and Cristo de la Habana before walking down the hill and then catching the ferry back to Old Havana.
The views from the base of the statue, back across the harbour and over Old Havana, are amongst the best in the city.
To discuss your travel plans for Havana and beyond, please contact us by phone on 01580 764796 or ping us an email via travel@beyondtheordinary.co.uk