Holguin is both the name of a province, as well as the province's capital city, located in the east of Cuba.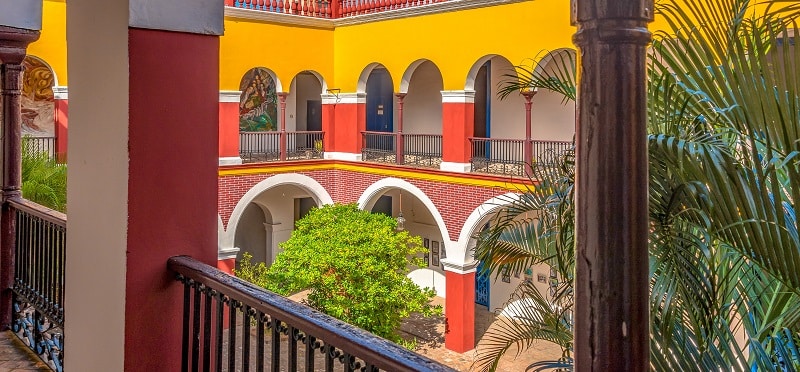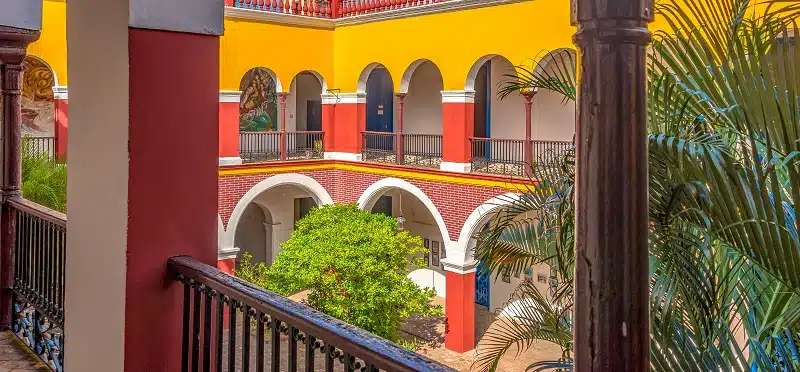 Although the fourth largest city in Cuba (after Havana, Santiago & Camaguey), Holguin is relatively light on tourist attractions and therefore draws very few visitors.
One of Cuba's oldest, colonial-era settlements, dating back to 1523, the city takes its name from its founder, Captain Francisco García Holguín, an officer in the Spanish army.
Despite its age and history, the city lacks the rich colonial architecture found in the likes of Havana, Trinidad, Cienfuegos & Camaguey and is therefore absent from the vast majority of Cuba itineraries.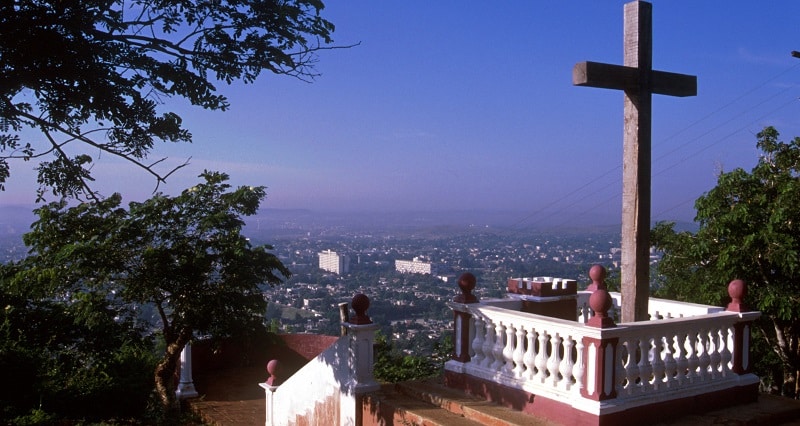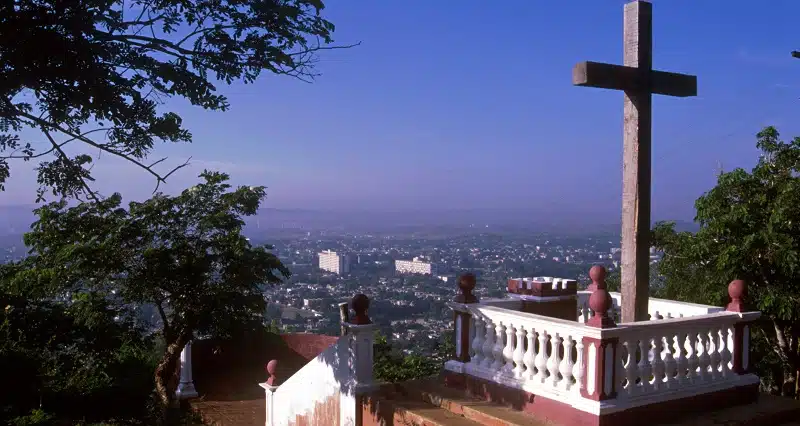 While Holguin does feature a number of pleasant parks, its number one visitor attraction is undoubtedly the Loma de la Cruz (pictured above), a large hill overlooking the city with a cross at the top.
If you're feeling fit, you can ascend the more than 450 steps from bottom to top and enjoy the panoramic views. Alternatively, you can simply drive.
While very few visitors make it to Holguin, many will inadvertently raise a toast to the city which is home to Cuba's most important brewery, churning out millions of cans a year of Cristal, Mayabe & Bucanero.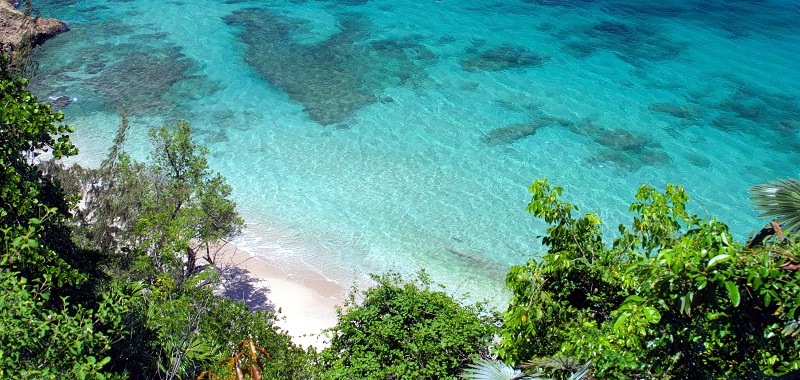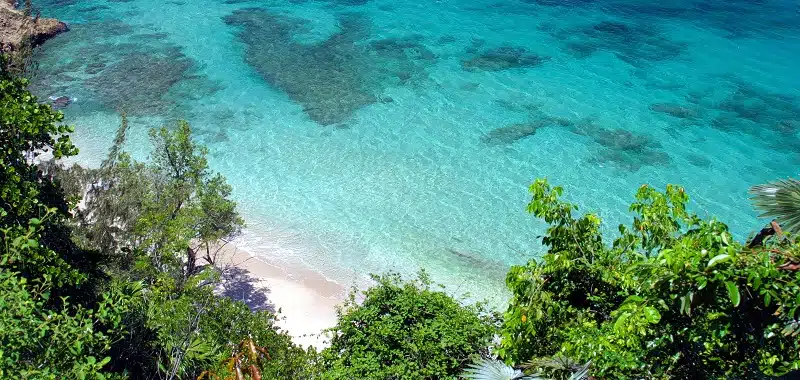 Although the city itself receives very few visitors, the same cannot be said for Holguin province which, thanks to the beautiful, nearby beaches at Guardalavaca (pictured above), draws tourists from around the world.
While the vast majority of beach loving visitors fly directly into Holguin's Frank Pais international airport, there are also daily domestic flights to Havana. The train between Havana & Santiago also stops at Holguin (most of the time) but it's a long and very slow service.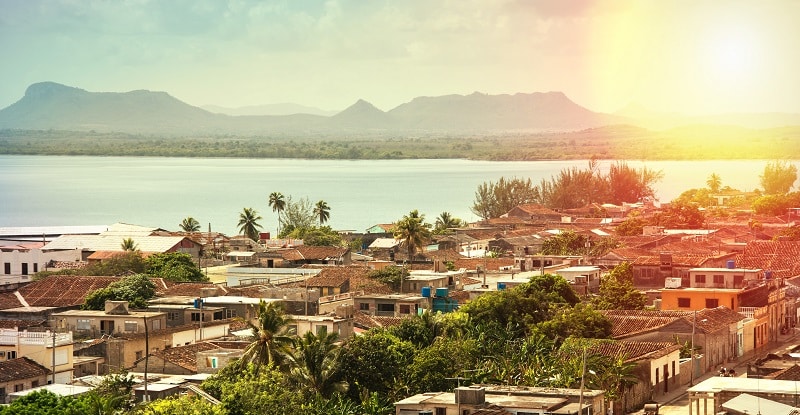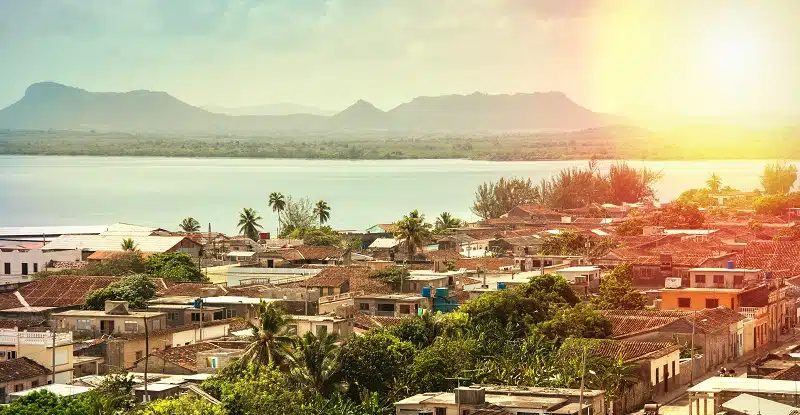 For anyone planning to stay at Guardalavaca, but looking to get out and experience urban Cuba, a better option than the regional capital would be the charming, coastal town of Gibara (pictured above).
Should you need or want to stay in Holguin city, accommodation options are better than they used to be but still extremely limited with the Hotel Caballeriza being the pick of the bunch.